09/18 Birthday - Zodiac Information
September 18th Zodiac
Date: September 18th
Zodiac Sign: Virgo
Color: Cinnabar
In One Word: Guidance
Shape: Dot
Strength: Bravery
Weakness: Unclear Focus
Most Compatible With: Capricorn

September 18th is a date of strength when one's physical world is to find freedom from toxins of the outer world. People born at this time have a strong impulse to spend their time in nature and when they aren't aware of it, they often turn to hypochondria and all sorts of psychosomatic problems. They need to nurture their contact with the fineness of the emotional world, of the unseen and all those strings that connect us out of sight, in order to stay clean in their relationships and keep their boundaries safe from outer influences.
September 18th Horoscope
SUN – MARS – (Pluto) – NEPTUNE
However strong and powerful the Sun and Mars might be in the row of those born on September 18th, they must remember that Neptune is the lord of all oceans and seas, invisible and pervading, never quite what they thought it would be. Their rational choices speak well of their nature, but too much is hidden to constantly be prepared for if they don't relax and go with the flow from time to time too. They could build up a strong need for control, as they need to point their initiative towards something big and important, but the importance of things may vary and change throughout their lifetime if they aren't entirely true to their own inner system of value.
Physical strength plays an important part of their wellbeing, and time spent in relaxation, meditation and nature. They need silence to be able to hear and cleanse signals coming from their heart, or they easily get entangled in strange emotions of others and start fighting other people's battles. As sensitive as they are, if they try to simply pursue goals in life that "everyone is after" their talents may go unused and their emotional world get damaged by too much aggression they point towards their own heart.
Love and Emotions
The feel of the moment is almost recognized in hearts of Virgos born on the 18th of September, but they will rush a second too soon through important situations anyway. They are hasty and often too intense to focus and listen to their own world of inner needs. Their instincts and sexuality might lead the way one too many times, and even though they are usually responsible and mature in their choices of partner, they will often move over their own sensitive needs to fit into the realm of physical contact and adequacy in their social circle to be truly satisfied with their love life.
Their Soul needs time to manifest and show itself in pure daylight. Only when they start listening to it, to their authentic needs, however slow or judged they might be, will they open doors to the right partner to come into their life. They need someone stable enough to resist their argumentative nature, while still gentle enough to understand what hides beneath the surface. Eye contact should be their primal calling, and they are to sense the atmosphere before jumping into anything that brings guilt to their doorstep. They are to give love a chance to come to surface in a gentle flow instead of constantly fighting others for it.
Purpose
We find the purpose in lives of those born on September 18th in their talents, in the gifts sent their way by the Universe, and pure faith that is to be found. Their emotions are to be cleansed and their body relieved of all toxins, along with their emotional world. They are to set free from influences of others, entanglements that keep them tied to the past, and nostalgic views on life that keep them stuck. It is of outmost importance for them to keep their life flowing, their emotions too, and they often need a lot of time in solitude, prayer or meditation, by the sea or in the woods, to keep this inner guidance lit.
What They Excel In
A person born on the 18th of September is a good fighter, sportsman and someone to always show initiative to move. They are energetic and powerful, when they aren't ashamed of their true personality, and have the power to make changes to the world around them that are specific and fast. Quick in their assessments and not afraid of challenge, they could excel in anything risky or stressful, from flight control to mountain climbing, but only if their true talents are guiding them every step of the way.
September 18th Birthday Gift
Sporting equipment, a shiny set of knives, or an expensive lighter may be very good presents for Virgos born on September 18th. They want something that will keep them lit, and you won't be wrong by choosing something practical and edgy, something that will help them train or work on their routine every day. However, their dreamy nature hiding beneath the surface of clear decisions and attitudes needs romance and a deep connection to kick in, and if this is your partner or someone close to your heart, you should bravely move down the memory lane and frame some of your shared moments or make a fun collage of images of shared activities from the past.
Positive Traits for September 18th Born
Strong, energetic and ready to act, they are initiators and innovators whose clear mind helps resolve many issues as they come. They are productive and highly functional, as well as practical enough to give good advice to all those searching for connection with the real world.
Negative Traits for September 18th Born
Aggressive, pushy and too strict to those they don't have empathy for, they can become dangerous when separated from their childish tendencies. They need belief in the world of fairytales to keep their soul excited, inspired and searching.
Healing Crystal
Ruby in zoisite, also called anyolite, is a wonderful stone to connect inner extremes of energetic masculine impulses with their gentle side in those born on September 18th. It is to improve the connection of their heart and their mind, giving room for recognition of symbols sent from the emotional realms. It stimulates positive emotions and childish joy, leading these individuals to more creative choices instead of rushing through practicality.
Sabian Symbol
The Sabian symbol for Virgo representatives born on September 18th in every year that isn't a leap year:
"A Flag at Half-Mast in Front of a Public Building"
The Sabian symbol for Virgo representatives born on September 18th in a leap year:
"A Boy with a Censer Serves the Priest Near the Altar"
This is a highly masculine energy and we can see the importance of symbolism and faith in lives of individuals born on this date. They will rely on signals from the outer world that seem hard to decipher for other people, while holding on to their health and energies that push them into activity that might be dangerous and lead to painful outcomes. Keep in mind that there was once fire burning in a censer. The second symbol speaks of the importance of controlled action in order to stay in tune with pure and clean faith and one's beliefs that are fragile and leading their way to the Divine Love.
Famous Birthdays on 18th of September
In 1961 James Gandolfini was born, an American actor mostly recognized for his role of Tony Soprano in series The Sopranos. This role brought him three Emmy Awards and a Golden Globe, and best describes the nature of his row in its aggressive yet human form.
In 1970 Aisha Tyler was born, an American actress, author and television host, known for his roles in the Ghost Whisperer and Criminal Minds. Although a comedian, her important roles have been in series that aren't comic.
In 1973 James Marsden was born, an American actor and singer, as well as a former Versace model, who starred in X-Men film series and Superman Returns. A superhero role best depicts the planetary row where the Sun, Mars and Neptune are together fighting for a higher cause.
Important Historical Events on 18th of September
1793 – George Washington (born on February 22nd) lays the first cornerstone of the U. S. Capitol.
1809 – London's Royal Opera House opens.
1837 – Founding of Tiffany & Co. in NYC.
1851 – The New-York Daily Times (later renamed to The New York Times) is published for the first time.
1934 – League of Nations admits the Soviet Union.
1977 – The first distant photograph of the Earth and the Moon together is taken.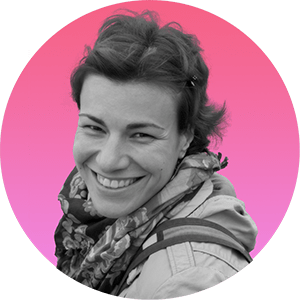 Iva Vucinic is a highly regarded professional astrologer & psychologist. Certified by the International Society for Astrological Research (ISAR CAP) and a graduate of Johannes Kepler Institute.
Iva is also an accomplished writer, with her work on astrology featured in major media outlets such as Yahoo, Daily Mail, Cosmopolitan, BuzzFeed, NBC ...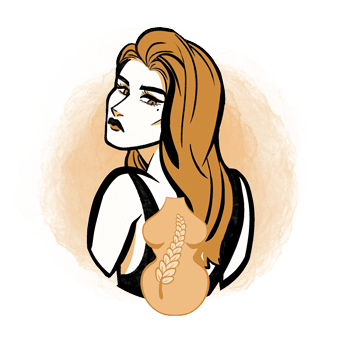 Additional Information
Virgo - traits, personality, dates, characteristics and astrological sign information.
Virgo Man - information and insights on the Virgo man.
Virgo Woman - information and insights on the Virgo woman.
Virgo Compatibility - the compatibility of Virgo with the other astrological signs in love, sex, relationships and life.
Virgo History - the history of Virgo and the stories behind it.
Virgo Symbol - images and interpretations of the Virgo symbol and ruler.
Zodiac Calendar - Discover what your date of birth tells about your character, motivation and purpose in life.