09/21 Birthday - Zodiac Information
September 21st Zodiac
Date: September 21st
Zodiac Sign: Virgo
Color: Citron
In One Word: Reflection
Shape: Crescent in a Circle
Strength: Relating
Weakness: Family Patterns
Most Compatible With: Pisces

Preparations for the autumn begin on September 21st, and for all those things that the sign of Libra is to bring our way. This is a time of relating, when a foundation in faith is created for the rest of the zodiacal circle to follow. It is a time when the fall of Venus is deeply felt and a moment of truth to test our beliefs and our ability to connect with another human being in pure love and devotion to the shared cause. People born at this time are in search for the higher philosophy of love and need to find a way to be recognized by others to truly shine.
September 21st Horoscope
MOON – SUN – (Pluto) – NEPTUNE
The influence of family in lives of those born on September 21st will be recognized in the simplest of things, as they are to move from their upbringing into their own world, the one they wish to create. The touch of two adult people is seen here, and while it may be blissful with Neptune in their planetary row, the task of Venus fallen where their Sun is found is rarely as idealistic and wondrous as we might think at first. Their lives will develop towards relationships that are brought to perfection in contact and touch, rather than those that will fill out the norms of the outer world. It is their inner sensations that should define every bond they create.
The amount of light seen in their planetary rows is intense and always leading the way. Although they might not always have it easy in repetition of stories their ancestors left to them as inheritance, they can be at peace with the answers they find with each phase of life brought to an end. Governed by higher forces, it is important that they don't get stuck in emotional battles that aren't really their own, in a constant attempt to prove their point to those who have their own view on life and love.
Love and Emotions
In their impulse to grow and expand, Virgos born on September 21st will turn to adult and mature relationships at a very young age. They need a partner who is respectful and loving, someone to fit their emotional and rational needs at the same time. Although this may be seen as a goal for any other person, it is emphasized as a point of balance of their inner extremes and relationships will mirror their state in strange ways, especially when things seem to spin out of control. They are to see where their happiness lies and find the right amount of compassion and self-respect within to form the right bond with a partner.
Their emotions are rich and filled with light, but their ability to truly enjoy the physical world and life itself might be impaired. To gain flexibility, they should let go to the flow, allow themselves to move outside of their comfort zone, and give up on moral restrictions that aren't really their own. The only truth they should care for is the truth felt deeply in the core of their heart, for it teaches them how sensitive their own nature is and with it – the nature of all those they connect with.
Purpose
The purpose in lives of individuals born on September 21st is found in knowledge, beliefs and higher strivings. They are to make a step further than their ancestors did and need the right teacher to follow until they are ready to become teachers themselves. Their system of beliefs will most likely reshape and change in time, as their optimism grows, and they learn to find purpose in the most difficult issues in their own life and lives of people around them.
What They Excel In
A person born on the 21st September is the right person to turn to when relationships go sour. Their understanding of our connections with others makes them excel in matchmaking, communication, politics and all fields that need tact and contact with others. Marketing agents and those in charge of public relations, they become helpers for people in a position of power, until they build a clear and obvious message to share from their own powerful spot. Once they do, they make excellent teachers and priests, and all those who spark the light of knowledge in others.
September 21st Birthday Gift
It is easy to buy the right birthday gift for a Virgo born on the 21st of September. They should be a bit less critical than the rest of their clan and appreciate useful presents and things that will find the right purpose in their home. They want things clear and won't appreciate hidden messages as much as you might anticipate, so be careful to keep things light and inspired. If you have a romantic or a deeply emotional message to share with them, do so through something specific such as a poem or a painting you created yourself.
Positive Traits for September 21st Born
A bit childish, energized and filled with light, they are optimistic and have a positive view on life. They are willing to find middle ground even in the most difficult of relationships, and great believers in the goodness of human kind.
Negative Traits for September 21st Born
Governed by energies they don't understand, they could become grumpy and truly stressed when they don't follow emotions found in their heart. This turns them darker, judgmental, inflexible and unwilling to let go of ego due to their lack of self-respect.
Healing Crystal
Used for intense spiritual growth that is in touch with one's heart, phosphosiderite is an excellent stone for those born on September 21st. It is a calming, lovely vibration crystal that heals their heart on a deep level where healing is needed. The best way to get in touch with its heart-based energies is to keep it under the pillow at night or wear it in meditation and prayer. Bringing their beliefs in focus and reshaping their view of reality, it will help them see the good even in the darkest of places and use the torch they've been blessed with at birth.
Sabian Symbol
The Sabian symbol for Virgo representatives born on September 21st in every year that isn't a leap year:
"A Baldheaded Man Who Has Seized Power"
The Sabian symbol for Virgo representatives born on September 21st in a leap year:
"A Seeker after Occult Knowledge is Reading an Ancient Scroll which Illuminates His Mind"
A large difference between outer and inner power is seen in these lines, as a symbol of the ego turn they are about to make. Those born on this date need to dive in deep into patterns that aren't visible to the rest of the world to leave their mark in the world, or they might get lost in troubles with authorities they don't respect. Their story is one of higher knowledge and when they learn that it is found in their hearts, they become teachers, healers, writers and prophets themselves.
Famous Birthdays on 21st of September
In 1912 Chuck Jones was born, an American animator and screenwriter, who wrote and directed many classic cartoon shorts starring Bugs Bunny, Duffy Duck, Road Runner, and others. Jones claims that he got successful because his father was an unsuccessful businessman who always bought new stationery and pencils for each business started and gave batches of old material to his children to spend them as fast as possible.
In 1935 Henry Gibson (James Bateman) was born, an American actor, singer and songwriter, active for over 40 years. After graduation, he served as an intelligence officer in the U. S. Air Force.
In 1950 Bill Murray was born, an American actor, screenwriter and comedian, recognized for his roles in Ghostbusters, Groundhog Day and Lost in Translation. He received the Mark Twain Prize for American Humor, known for his deadpan comedy.
Important Historical Events on 21st of September
1933 – Mexican professional wrestling is established.
1937 – The Hobbit by J. R. R. Tolkien (born on January 3rd) is published.
1949 – Proclamation of the People's Republic of China.
1991 – Armenia becomes independent from the Soviet Union.
1996 – The U. S. Congress passes the Defense of Marriage Act.
2003 – Spacecraft Galileo is sent into Jupiter's atmosphere to be terminated.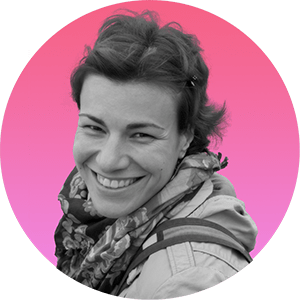 Iva Vucinic is a highly regarded professional astrologer & psychologist. Certified by the International Society for Astrological Research (ISAR CAP) and a graduate of Johannes Kepler Institute.
Iva is also an accomplished writer, with her work on astrology featured in major media outlets such as Yahoo, Daily Mail, Cosmopolitan, BuzzFeed, NBC ...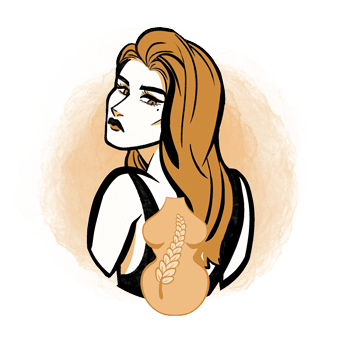 Additional Information
Virgo - traits, personality, dates, characteristics and astrological sign information.
Virgo Man - information and insights on the Virgo man.
Virgo Woman - information and insights on the Virgo woman.
Virgo Compatibility - the compatibility of Virgo with the other astrological signs in love, sex, relationships and life.
Virgo History - the history of Virgo and the stories behind it.
Virgo Symbol - images and interpretations of the Virgo symbol and ruler.
Zodiac Calendar - Discover what your date of birth tells about your character, motivation and purpose in life.