09/13 Birthday - Zodiac Information
September 13th Zodiac
Date: September 13th
Zodiac Sign: Virgo
Color: Byzantium
In One Word: Higher
Shape: Parabola
Strength: Openminded
Weakness: Ego
Most Compatible With: Pisces

The 13th of September is a date filled with a paradox of beliefs, seen through relationships that are out of balance and strange ways to come to knowledge through matters of ego and emotional bravery. No dishonesty has its place inside this date, and a pure heart and authenticity is a prerequisite for those born at this time to reach the point of satisfaction instead of just chasing ghosts of status or running away from deep and difficult contacts that need to cleanse.
September 13th Horoscope
SUN – JUPITER – (Pluto) – NEPTUNE
The real blessing of the row of Virgos born on September 13th is a close connection of the Sun with Jupiter, giving them an incredible mind and loads of awareness to use in this lifetime. This is a strong bond of inner deities that brings them to life with certain knowledge, showing a supportive relationship with their father and issues of trust brought to focus. However, the Sun in Virgo doesn't like these lessons of Jupiter that much, and Neptune is something hazy representing all those things that aren't to be trusted. The real challenge here is to connect the dots, finding a place for belief, positive convictions, truth and magic in their everyday life.
A strong sense of feminine freedom is seen in their second planetary row, as if all masculine principles from the start simply point out the wonders of the female archetype within. Beauty and the promise of love will guide them through the most difficult times, teaching them that they are to reshape forms and rigid walls given to them by other people, until they build faith in themselves and see the world clearly for what it really is.
Love and Emotions
Although their planetary rows and the sum of the digits of this date don't show an intense emotional nature, but rather a rational one, we will see that people born on September 13th have a special light in their heart that needs to be touched in this lifetime. They will seek souls that recognize their weaknesses, so they can swim out through love out of their tiresome routines, their ambition and their need to be dignified and loyal while too rational to function in a bond with someone close.
Education and width of experiences and adventures will slowly prepare them for the right partner, but they are to learn to be patient and respect their own boundaries instead of rushing in, thinking they know things that are still unclear to them. Every lesson they learn from one bond will be reflected on the next one as clearly as possible, and their love life might seem like a list of to-do emotional tasks they need to fulfill. In order to set free from patterns and intensely connect in devotion and their natural dignity, they need a partner who will respect them unconditionally and see the value of talents they hide from the rest of the world.
Purpose
The purpose in lives of Virgos born on the 13th of September is not that simple, for they are to embrace their shadows and realize that they are and that they've always been in the right place at the right time. The acceptance of difficulties is needed so they can make a change, and they will easily get stuck if they try to avoid reality and circle around their own life trying to hide from the pain. It is truly important for these individuals to see the purpose and the beauty of painful and dark issues they carry within, so they can open their hearts and embrace all that the Universe is planning to send their way when they are ready.
What They Excel In
A person born on September 13th will be an excellent teacher and educator, academic and scientist, as well as a travel blogger or a tour guide if they are well-acquainted with historical facts that are needed as a solid foundation. As they learn to implement their knowledge into the real world surrounding them, they will share it with others in ways that are inspiring, giving hope to many and showing the real magnificence of the world to those in need.
September 13th Birthday Gift
The right thing to choose for a birthday gift for those born on September 13th has to do with travel and studies that inspire them to move forwards. They want a ticket to a new destination, to go to places they've never seen, to fly high and climb the skyscraper to look at the small world below. Think big and think high, keeping them safe from their own fears, and don't be afraid to experiment as they will likely find the purpose and meaning to any present that isn't dull and too ordinary.
Positive Traits for September 13th Born
Openminded and willing to try, they are ready to make progress and boldly move forwards through areas of life they are confident about. As they grow and learn new things, they become wonderful teachers and preachers with a vision to follow in this lifetime.
Negative Traits for September 13th Born
Rigid in their attitudes and convictions, they get judgmental and easily sweep into prejudice without even noticing it, as they try to hide from painful issues that would eventually set them free if they only faced them.
Healing Crystal
Achantite is a good stone for people born on September 13th, specifically for the field of protection it helps one create from outer forces and invisible threats. This crystal will support the shy nature of Virgo to shine out in pure light, brave and ready to embrace reactions of others and possible aggression they will trigger if they show who they really are. It supports one in being strong within the Self, creating solid boundaries to the outer world while still brave enough to move openheartedly towards others to connect.
Sabian Symbol
The Sabian symbol for Virgo representatives born on September 13th in two years preceding a leap year:
"A Caravan of Cars Headed to the West Coast"
The Sabian symbol for Virgo representatives born on September 13th in a leap year and a year following it:
"A Girls' Basketball Team"
These two symbols speak of evolution and progress of the human kind in terms we recognize as civilization, through movements of individuals and masses of people that are only to grow in time. People born on this date feel a strong need to set free from judgment or prejudice that might be incorporated deep in their emotional world, and they are to play and stay on the move to do so through change that comes easily. If they start resisting change they will get hurt or left alone, and when they get stuck in loneliness, it is an obvious light to show them the way.
Famous Birthdays on 13th of September
In 1876 Sherwood Anderson was born, an American novelist and short story writer who is best known for his self-revealing works. Due to a nervous breakdown, he abandoned his successful business and family and became a writer.
In 1944 Jacqueline Bisset was born, an English actress who starred in Day for Night, Murder on Orient Express, Rich and Famous and others. She is a godmother to Angelina Jolie (born on June 4th), has never married, and her personal life was under the microscope when she lived with two men 18 and 20 years younger than her.
In 1977 Fiona Apple was born, an American singer, songwriter and pianist who has been composing her own songs since she was 8 years of age. She was raped when she was 12 years old, this causing panic attacks and an eating disorder in her attempt to slim the body that is otherwise "bait".
Important Historical Events on 13th of September
1501 – The beginning of Michelangelo's (born on March 6th) on the statue of David.
1898 – Celluloid photograph film is patented.
1899 – The first time that a human was killed in an automobile accident in the US.
1933 – The first woman is elected to the New Zealand Parliament.
1956 – Introduction of the first commercial computer with disk storage.
1985 – In Japan, Super Mario Bros is released, and this starts the series of similar platforming games.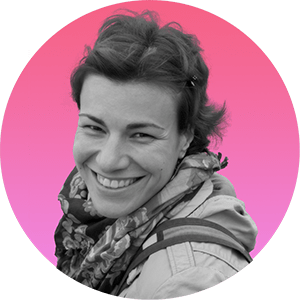 Iva Vucinic is a highly regarded professional astrologer & psychologist. Certified by the International Society for Astrological Research (ISAR CAP) and a graduate of Johannes Kepler Institute.
Iva is also an accomplished writer, with her work on astrology featured in major media outlets such as Yahoo, Daily Mail, Cosmopolitan, BuzzFeed, NBC ...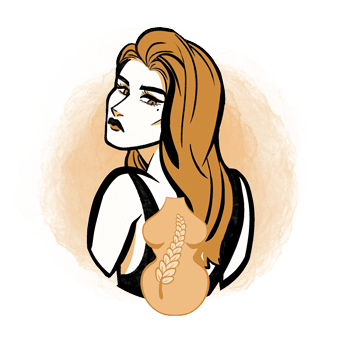 Additional Information
Virgo - traits, personality, dates, characteristics and astrological sign information.
Virgo Man - information and insights on the Virgo man.
Virgo Woman - information and insights on the Virgo woman.
Virgo Compatibility - the compatibility of Virgo with the other astrological signs in love, sex, relationships and life.
Virgo History - the history of Virgo and the stories behind it.
Virgo Symbol - images and interpretations of the Virgo symbol and ruler.
Zodiac Calendar - Discover what your date of birth tells about your character, motivation and purpose in life.