09/28 Birthday - Zodiac Information
September 28th Zodiac
Date: September 28th
Zodiac Sign: Libra
Color: Mexican Pink
In One Word: Ghost
Shape: Three Lines
Strength: Passion
Weakness: Ungrounded
Most Compatible With: Leo

September 28th is a place in a calendar when the greatest touch of joy and energy is seen, as well as the great challenge of sadness and anger. People born on this date feel the need to fight for something that isn't seen in the real world and often have trouble catching the right rope to climb up, unsure where they will end up next. Their world is filled with experiences that wound and inspire them at the same time, and it is their hearts that need to point out which path to follow, not their brains.
September 28th Horoscope
MOON – MARS – (Pluto) – NEPTUNE
This combination of entities always carries a tension in one's heart that might be filled with sadness or anger and needs to cleanse. Persons born on September 28th need enough time spent in solitude to fully understand their authentic emotions, so they can act upon them instead of rushing and pushing themselves over limits that are invisible and irrational. They are passionate and ready to fight for their ideals, but also tainted by too many interactions that lack support for their frailty and tend to close their hearts to push through their own negative emotions and reach their destination. It is important to slow down, sense what the feel and the atmosphere bring, and make specific steps in the real world only when they are truly ready to do so.
The combination of their first row with the second one and their Sun in Libra is tricky, as it points out influences from the side and shows how easy it is for them to get lost in the pace and movements of other people in their life. They could feel inadequate for being "too slow", maybe even spoiled, and need a firm foundation of respect and emotional support to be able to hold on to their firm identity and see its rewards. Their talents are meant to be creatively used and in order to do so, they will have to see just how wondrous they truly are.
Their third planetary row is a matter of the fall of personality and ego, so their true selves could rise. They are to regenerate from all issues that have been pushed onto them as opinions that are simply absorbed without analysis, and while this isn't an easy task, deep changes will release the pressure and set them free with incredible rewards.
Love and Emotions
Emotional world of those born on September 28th is rich and tense. Their passions are to lead the way, their sexuality is obvious and powerful, and they feel the need to hide these incredible strengths in front of others out of deep shame. When they connect to a person who is tender enough to touch their heart, they will find a way to reach out to the outer world together, fighting for a shared cause and to keep their love inspiring and alive. However, their unconscious suppressions of energy could lead them into aggressive or pressuring bonds that require a lot more strength than they feel they carry within.
To see clearly what they need from their partner, these individuals need to see what they want from themselves first. Seclusion and alone time are necessary for them to determine the level of sensitivity and emotion they need a response to, or they might unconsciously share and repeat painful issues with someone that is attached to their wound in the same unconscious way. Once they start respecting their own frailty, things start developing differently and they surround themselves with people who nurture their heart only to find that they can find the right partner who truly sees them for who they are.
Purpose
The entire story of emotional recognition in lives of those born on the 28th of September comes down to the personality they are to build. It is typical for them to go through a lot and make severe and deep changes to their world before they finally firmly stand on their own two feet, certain of their arguments and what they want out of life and relationships in it. Their purpose is found in self-discovery and the manifestation of gifts they have been blessed with through creative expression.
What They Excel In
A Libra born on the 28th of September is a true fighter for the ideal and this makes them excellent sportsmen and perfectionists of all sorts if they have a goal they believe in set in front of them. They are aware of the roughness and violence in the world and work well in surroundings where they get to help the victims and all those who have been through trauma with their partner or someone they trusted.
September 28th Birthday Gift
A birthday gift for a person born on September 28th is to be tender and in tune with their emotional world. You can always choose a scented candle or something decorative for their home, but it is a better idea to stay close to shared memories and moments you've had together if you are close. They will enjoy a piece of clothing for their activities outside, but keep in mind that they are to go well with what they already have.
Positive Traits for September 28th Born
Passionate, highly sensual and ready to fight for the right cause, when their Sun doesn't stand in the way they become true liberators, those who help others in need, and understand the aggression and suffering in the world.
Negative Traits for September 28th Born
Angry, unable to express or embrace their emotions, they tend to push themselves and others over limits that are in tune with emotional needs. When deeply suppressed they become aggressive or manipulative or in a constant state of self-pity.
Healing Crystal
A very good choice of crystal for someone born on September 28th is the green moonstone. It has a heart-based energy that cleanses the emotional world of these individuals, giving psychic protection and standing between them and the unseen toxic influences that drain away their power. It is a crystal of forgiveness that helps one realize the importance of breathing and aids them to let go to the flow of life.
Sabian Symbol
The Sabian symbol for Libra representatives born on September 28th in every year that isn't a leap year:
"A Man Revealing to His Students the Foundation of an Inner Knowledge Upon Which a "New World" Could Be Built"
The Sabian symbol for Libra representatives born on September 28th in a leap year:
"A Man Watching His Ideals Taking a Concrete Form Before His Inner Vision"
These symbols carry the message of inner understanding and vision and show the task that those born on this date have in front of them. They are to make sense out of existing circumstances to be able to turn to the future productively, living in this moment in time and in tune with their own feelings that aren't yet cognitively understood. Most of all, they need trust in their inner judgment, even when their brain cannot explain it, and only moves made out of their heart's needs will be rewarding and satisfying enough, as if to teach them what really matters in life.
Famous Birthdays on 28th of September
In 1960 Jennifer Rush was born, an American singer and songwriter, famous mostly for her single "The Power of Love". She spent her early adolescence living in Germany, pointing out the presence of Mars alongside her Moon.
In 1967 Mira Sorvino was born, an American actress who starred in Mighty Aphrodite, The Replacement Killers and Norma Jean & Merilyn. In honor of one of her roles, Thomas Eisner (born on June 25th) named a compound excreted by the sunburst diving beetle "mirasorvone".
In 1987 Hillary Duff was born, an American singer, songwriter and actress who rose to fame as a teen idol and the title character of the series Lizzie McGuire. With a strong support system in her family, she followed her talents since she was a child.
Important Historical Events on 28th of September
1791 – In France, Jewish population is emancipated for the first time.
1871 – Law of the Free Womb is passed in the Brazilian Parliament, granting freedom to all new children born to slaves.
1889 – The length of one meter is defined at the first General Conference on Weights and Measures.
1924 – Completion of the first round-the-world flight.
1928 – Effects of penicillin are noticed by sir Alexander Fleming (born on August 6th).
1951 – The first time that color televisions are available for purchase to the public, but the product is discontinued less than a month later.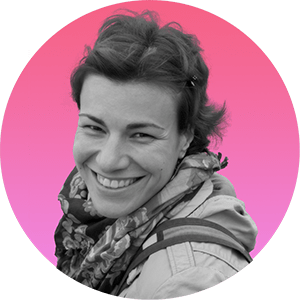 Iva Vucinic is a highly regarded professional astrologer & psychologist. Certified by the International Society for Astrological Research (ISAR CAP) and a graduate of Johannes Kepler Institute.
Iva is also an accomplished writer, with her work on astrology featured in major media outlets such as Yahoo, Daily Mail, Cosmopolitan, BuzzFeed, NBC ...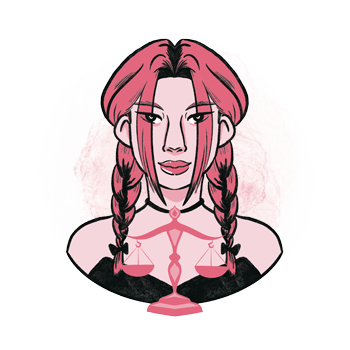 Additional Information
Libra - traits, personality, dates, characteristics and astrological sign information.
Libra Man - information and insights on the Libra man.
Libra Woman - information and insights on the Libra woman.
Libra Compatibility - the compatibility of Libra with the other astrological signs in love, sex, relationships and life.
Libra History - the history of Libra and the stories behind it.
Libra Symbol - images and interpretations of the Libra symbol and ruler.
Zodiac Calendar - Discover what your date of birth tells about your character, motivation and purpose in life.