09/03 Birthday - Zodiac Information
September 3rd Zodiac
Date: September 3rd
Zodiac Sign: Virgo
Color: Sapphire Blue
In One Word: Religion
Shape: Wave
Strength: Finding Meaning
Weakness: Disbelief
Most Compatible With: Cancer

September 3rd is a date of opposing qualities defined by planets that aren't understood by the Sun in Virgo – Jupiter and Neptune. This is a time of extreme beliefs, disappointments and purpose, bringing us in touch with what is real and absolutely honest, no matter what we wish would be true. People born on this date are believers that often see themselves as agnostic or too intellectual to care about religion, and it is their path to find the purpose of their presence on planet Earth through pure belief, so their intellectual capacities can be put to good use.
September 3rd Horoscope
(Pluto) – JUPITER – (Pluto) – NEPTUNE
These entities in a planetary row point out the importance of embracing the opposing sign from the one that Sun of individuals born on September 3rd is set in. This is the row of believers with a higher cause, all those who can see what hides behind the curve and gives one the ability to see the light at the end of the tunnel, even when they have just started the journey. They will be travelers and teachers, students for life that yearn to change perspective or location as often as possible to keep their mind open and their perception clear. As their emotions cleanse of influences from their primal family and rivers of ancestors, they discover that their role in the world is much greater than they ever thought.
The relationship of their parents taints the image and stands as a stepping stone for their progress in life. Burdening relationships that gave them too much to carry directly affect their beliefs and might keep them in a state where faith is lost, where life itself might lose its meaning. It is important to remember that our past doesn't define what we are to become. Embracing all negative influences with compassion and forgiveness, they become a grand wave of belief that supports everyone in their life.
Love and Emotions
Openness of heart is the main issue in lives of those born on September 3rd. It is possible that most of their existence comes down to mental processes, and this could lead into relationships that are far below their point of true satisfaction. Dishonesties are possible, as well as infidelity and disappointment of all sorts. Still, this shouldn't interfere with their sense of purpose, as it only speaks of their true path and all steps they need to take to be in touch with their deepest emotional needs.
They need a partner who shares their beliefs and their strivings in life. When they are a part of an intimate, powerful relationship where partners share a higher cause, they will connect on levels that are out of reach for many other people. Purity of their heart gives them the ability to see the other person clearly and as they set free from ancestral knowledge and cleanse it to serve their authentic needs, they will open up for relationships with incredible potential and quality.
Purpose
With the purpose in lives of those born on September 3rd found in symbolism of Jupiter, the missionary among missionaries, we can see that their role in the world is to teach, educate, and expand horizons of their own Soul and then, souls of everyone touched by them. When in tune with their heart and sensitive enough, they will master the art of transferring knowledge, positivity, optimism and truth, and find that their strong guidance leaves very little room for typical Virgo perfectionism to stand in the way.
What They Excel In
Virgos born on September 3rd excel in teaching, studying, expanding their knowledge and expanding all things in life. They are bearers of the truth, when their world isn't tainted by dishonesties and lack of realism. Grounding plays a large part of their travels, as their body is the source of most honest signals they are meant to listen to. This inner treasure will move them back and forth, until they find a stable direction to hold on to and show them how to give others the same tools towards personal satisfaction that they have gathered along the way.
September 3rd Birthday Gift
A gift for someone born on the 3rd of September may be big, perfumed, and in all colors of the rainbow. They will appreciate anything from an enormous pink bunny to a college enlistment form they are to fill out. Give them a ticket to a distant destination, plan any type of actual or spiritual journey, and keep in mind that their moral judgment needs to stay intact, whatever you choose to give.
Positive Traits for September 3rd Born
Visionaries, eager to move, travel and expand, they are those who learn and teach, set on adventures that others might fear, to bring in positivity into lives of those they care for. Optimistic and dignified, they know how to bring peace into the darkest of conflicts.
Negative Traits for September 3rd Born
Dogmatic and closed for their own faith, they are truly sensitive to incorporated beliefs that don't resonate with their heart. This leaves them judgmental, in the world of prejudice and lack of purpose that could lead them down a path of self-destruction.
Healing Crystal
As one of the most powerful manifestations of zeolite, natrolite crystals are a very good choice of cleansing crystal to support widening of horizons of those born on September 3rd. They are extremely beneficial and support spiritual growth, known to absorb toxic products and odors, as well as all toxic influences that enter one's energetic body. They will allow light to enter one's mind, sorting things out and turning them over inside it.
Sabian Symbol
The Sabian symbol for Virgo representatives born on September 3rd in a year preceding a leap year:
"Two Heads Looking Out and Beyond the Shadows"
The Sabian symbol for Virgo representatives born on September 3rd in a leap year and two years following it:
"In Her Baby a Mother Sees Her Deep Longing for a Son Answered"
Double standards are the main component of these two symbols, but also the lack of true meaning on a larger scale of things. A baby will be a baby no matter the expectations for a male child her mother had, just as much as all dualities are to stand together when facing issues larger than their disputes. Very often, deep inadequacy or inner struggles simply serve as a pointer to a bigger picture in lives of these individuals, as if everything piled up only to remind them what is real and what is truly important in their life.
Famous Birthdays on 3rd of September
In 1875 Ferdinand Porsche was born, an Austrian German automotive engineer who created the first gasoline-electric hybrid vehicle and founded Porsche. A visionary who created an empire and set a new standard for expensive cars.
In 1957 Sadhguru was born, an Indian yogi and mystic who founded the Isha Foundation, a non-profit organization to spread knowledge and environmental initiatives around the world. He received the Padma Vibhushan civilian award by the Government of India for his contribution to human advancement.
In 1965 Charlie Sheen was born, an American actor who starred in The Three Musketeers, Hot Shots! and series Two and a Half Men. He has been diagnosed with HIV and has been a subject of many controversies, leading to a so-called "Charlie Sheen effect" as his disclosure about HIV corresponded with a 95% increase in the over-the-counter at-home HIV testing kits.
Important Historical Events on 3rd of September
301 – Founding of the republic of San Marino.
1189 – Richard "the Lionheart" is crowned at Westminster.
1933 – Communism Peak, the highest point in the Soviet Union is reached by Yevgenity Abalakov (born on February 17th).
1935 – The first time that an automobile has been driven at a speed higher than 300 mph.
1967 – Traffic in Sweden changes from driving on the left to driving on the right overnight.
1976 – The spacecraft Viking 2 lands on Mars.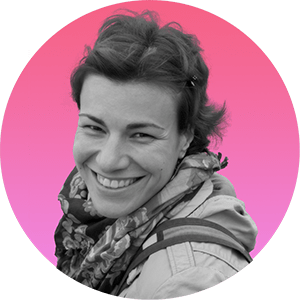 Iva Vucinic is a highly regarded professional astrologer & psychologist. Certified by the International Society for Astrological Research (ISAR CAP) and a graduate of Johannes Kepler Institute.
Iva is also an accomplished writer, with her work on astrology featured in major media outlets such as Yahoo, Daily Mail, Cosmopolitan, BuzzFeed, NBC ...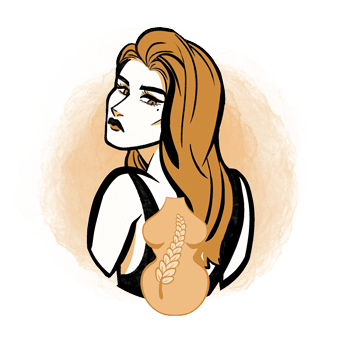 Additional Information
Virgo - traits, personality, dates, characteristics and astrological sign information.
Virgo Man - information and insights on the Virgo man.
Virgo Woman - information and insights on the Virgo woman.
Virgo Compatibility - the compatibility of Virgo with the other astrological signs in love, sex, relationships and life.
Virgo History - the history of Virgo and the stories behind it.
Virgo Symbol - images and interpretations of the Virgo symbol and ruler.
Zodiac Calendar - Discover what your date of birth tells about your character, motivation and purpose in life.