09/08 Birthday - Zodiac Information
September 8th Zodiac
Date: September 8th
Zodiac Sign: Virgo
Color: Red-Violet
In One Word: Serve
Shape: Star
Strength: Idealism
Weakness: Rigid Beliefs
Most Compatible With: Capricorn

A Virgo born on September 8th has a task to learn how to trust their feel of the moment, letting go to the atmosphere, ready to land on their feet no matter what happens. They are to build enough flexibility to guide them through waters that aren't serene, and distance themselves from lies and dishonesties that taint their image of the world. Their idealism is to push them forwards instead of tying them down and holding them back.
September 8th Horoscope
(Pluto) – MARS – (Pluto) – NEPTUNE
When Mars and Neptune combine in a row, their story is always one of battles for a higher cause, and people born on September 8th are to discover the mission they are meant to follow in order to focus and gather enough energy to function productively. Their idealism needs to light their way and disappointments in life are there to teach them of the truth they are to nurture in their hearts. This isn't an easy planetary alignment, but it is certainly rewarding when lessons are learned, and they are ready to believe in messages coming straight from the heart.
Lack of belief in oneself is the source of tension and stress. With the Sun and Uranus standing together in their second row, we must acknowledge the importance of the right social circle in their life and the tribe they are meant to belong to. Changes come often and lives of Virgos born at this time are filled with surprises and turns for the better, or the worse. They need to understand that all this intense change serves a purpose and guides them towards their higher Self.
Love and Emotions
Emotions play the largest part of lives of Virgos born on the 8th of September, and it isn't their task to remain fully rational every step of the way, even though it may seem to be. The struggle and the conflict of emotions and reason will take away their energy and distance them from the world they are meant to be a part of. As they grow in their faith and start opening their heart even after painful experiences, they will see that honesty is the only path that opens all the right doors to their activity and see how well armed they are to deal with the world just as it is.
Idealistic and romantic, they are tender souls in need of care. Once they start nurturing their own hearts deeply, partnerships will grow more profound and loving, and their relationships will prove to hold the key to their energetic impulses purified and brought to life. Sexuality plays a large role in their bonds. Only when they embrace it in its purest form will they be able to truly connect on emotional planes that give them the sense of security and faith. They should never settle for dishonest or rough relationships that push them back into the sense of shame for their deep sensitivity.
Purpose
Although the purpose in lives of those born on September 8th is found in the realm of Mars and strong grounding, action, and well-used aggression, we must understand that the only action made properly comes out of pure belief. Their story is one of physical body, of presence in this moment in time, in the real world, and if they get detached and guided by strange emotions that have no room in manifestations in their life, they could fall into depressing and damaging routines. It is up to them to learn how to live in the real world and show others that they have the power to lead the way when fighting for proper causes.
What They Excel In
A person born on September 8th excels in all activities that are in touch with ideals, with religion and faith, and leave enough room to connect one's body with the beauty of magic in life. To get the most out of their efforts, they are to follow their talents while holding on to a firm connection with planet Earth and their own body. Helping their physiology serve a higher cause, they become sportsmen, or priests, preachers and teachers, those who inspire others to fulfill their destiny and pursue their higher path.
September 8th Birthday Gift
The right birthday gift for someone born on September 8th needs to be romantic and dreamy as well as practical and touchable. They need something to hold in their hands, something that gives them a sense of material existence of your relationship, and something to remind them of the feel of your contact. Make something out of clay, in color, or simply choose a perfume packed in a bottle of fine simple lines that reminds you of them. A piece of art could also be a good idea if it is detailed and worked to perfection.
Positive Traits for September 8th Born
Idealistic and ready to act on impulses that others don't even see, they are protective and powerful with their talents nurtured and followed. They need inspiration to govern them and they become leaders with truth set as their higher cause.
Negative Traits for September 8th Born
Lost on too many things they consider rational, they fall asleep when they are to jump into battle for their own happiness. They get distracted or pushed into conflicts that aren't really their own if their aura is bruised.
Healing Crystal
Alunite, also called Angel Wing, is a great grounding stone for people born on September 8th, as it stabilizes them both physically and emotionally. It is a stone known to bring yin and yang energies to order, and effective for health and relationship issues that are intertwined in invisible ways in lives of these individuals. It helps one discover and use their creative gifts and talents in day to day life, bringing the unseen and the feel down to the material plane.
Sabian Symbol
The Sabian symbol for Virgo representatives born on September 8th in a year preceding a leap year:
"A Fine Lace Handkerchief, Heirloom from Valorous Ancestors"
The Sabian symbol for Virgo representatives born on September 8th in a leap year and two years following it:
"In the Zoo, Children are Brought Face to Face with an Orangutan"
These two symbols seem to be a matter of choice and adulthood, as the person born on this date learns to embrace information life throws their way through faith in their roots, or the animalistic side to their own nature. The choice is quite clear as seen here. One might understand the greater order of things believing in being at the right place in just the right moment, or simply live life day to day, refusing to see how magical their existence is. Fear is to slowly be integrated and turn into their inner sense of bravery and give them the ability to see the beauty they were born into.
Famous Birthdays on 8th of September
In 1925 Peter Sellers was born, an English comedian and actor, recognized mostly for his roles in the movie series The Pink Panther. He felt that he had no identity outside of the roles he played and suffered from deep depression.
In 1979 Pink (Alecia Beth Moore) was born, an American singer, songwriter, actress, dancer, and one of the best-selling artists of all time. She developed asthma in childhood but nurtured her singing abilities from a young age and wrote lyrics as an outlet for her emotions as a teenager.
In 1989 Avicii was born, a Swedish electronic musician, DJ and remixer who topped the charts with his lead single "Wake Me Up" and "Hey Brother". He has suffered poor mental health for years before his apparent suicide in 2018.
Important Historical Events on 8th of September
1504 – In Florence, Michelangelo's David is unveiled.
1883 – Completion of the Northern Pacific Railway.
1930 – Marketing of Scotch transparent tape begins.
1945 – The beginning of the division of Korea.
1966 – The television series Star Trek premieres.
2016 – The first asteroid sample return mission is launched by NASA.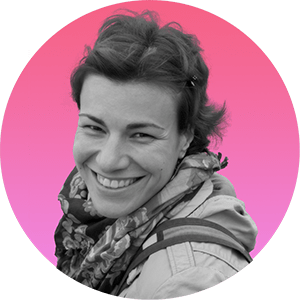 Iva Vucinic is a highly regarded professional astrologer & psychologist. Certified by the International Society for Astrological Research (ISAR CAP) and a graduate of Johannes Kepler Institute.
Iva is also an accomplished writer, with her work on astrology featured in major media outlets such as Yahoo, Daily Mail, Cosmopolitan, BuzzFeed, NBC ...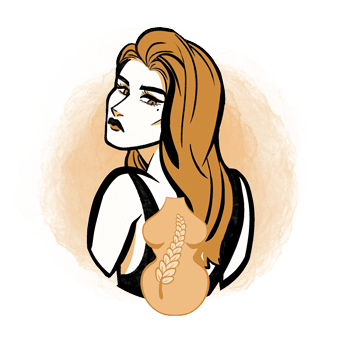 Additional Information
Virgo - traits, personality, dates, characteristics and astrological sign information.
Virgo Man - information and insights on the Virgo man.
Virgo Woman - information and insights on the Virgo woman.
Virgo Compatibility - the compatibility of Virgo with the other astrological signs in love, sex, relationships and life.
Virgo History - the history of Virgo and the stories behind it.
Virgo Symbol - images and interpretations of the Virgo symbol and ruler.
Zodiac Calendar - Discover what your date of birth tells about your character, motivation and purpose in life.