09/23 Birthday - Zodiac Information
September 23rd Zodiac
Date: September 23rd
Zodiac Sign: Virgo
Color: Forest Green
In One Word: Runaway
Shape: Semicircle
Strength: Openhearted
Weakness: Labile
Most Compatible With: Leo

Intense energies are at stake on September 23rd, for this is a moment when an intelligent sign of grounded Virgo opens its doors for the Sun to fall in the Air sign of Libra. This is a clear depiction of routines and actions that lead ego to its fall making room for the right emotions to emerge. This is ultimately a time for a person to get ready to face their inner shadows and fears, so they can resurface with their needs out in the open and become fulfilled and blessed by hope to lead the way.
September 23rd Horoscope
MOON – JUPITER – (Pluto) – NEPTUNE
People born on September 23rd seem to be blessed by an incredibly inspiring and beneficial planetary row, as if the emotion seen in this Moon is to give them strength to overcome the bruised ego that comes with the first day of autumn. We see someone sensitive, with their heart open, ready and willing to feel joys of the world and be childish, while in tune with their inspiration, with music, the oceans, and all those things that give them enough room to love and to breathe.
Still, their second planetary row reminds us of the obligation this fall of the Sun carries on its shoulders, and creativity won't come as easy as we might anticipate with so much inspiration and emotion floating in the air. These individuals could have a truly hard time expressing their authentic personality, sometimes even finding it, pressured by rules and norms of the outer world and circumstances that shape them instead of showing them the right path to follow. Faith could get lost and they might give up on themselves and follow karmic tasks and roads of their ancestors. When pushed into a corner, they could give up on all their dreams if they aren't completely honest, dignified, and in touch with their true responsibility towards Self.
Love and Emotions
The hidden imbalance of their Sun and Moon shows a strong need to be in any relationship, and while people born on September 23rd may be really picky when it comes to choosing their partner, they will rarely be alone. This need to become a valid person though someone else could lead them through relationships with models, figures that present beauty and form in some way, and could become a burden for someone who isn't always willing to look their best and feel their best in a crowd. Still, with deep emotions involved, the pose becomes obsolete and we will find a deep sense of freedom and relaxation in both partners when they spend enough time separated from the rest of the world.
Their love life is rich, teaching them that quality comes from within and from connecting on levels that aren't really reached by that many people around them. Once they make it to their authentic emotional core and see what they are to be grateful for, they will have a chance to find someone to share their pain with, someone to grow with, and someone to give them a helping hand in the time of need out of pure emotion, no matter the cost.
Purpose
It is the purpose in lives of Virgos and Libras born on September 23rd to express themselves without fear. Their thoughts might get confusing and we will see that words spoken too often don't mirror their true inner states. It is imperative that they build enough resistance to opinions of others to be able to face the world as who they are, so they can ask for what they really need and show others the qualities they carry in their warmest core. They are to let go of obsolete structures that aren't their own, and speak, write, witnessing their inner truth and sharing it with other people.
What They Excel In
Virgos and Libras born on September 23rd excel in arts, and when they follow their passion they may become teachers, public speakers and those with an important message to share. They are visionaries who understand and perceive space. This helps them excel in horticulture, exterior design or working as tour guides, travelers sharing knowledge they have found in the world, and wanderers seeking enlightenment, truth in religion, living for a higher cause.
September 23rd Birthday Gift
A birthday gift for someone born on September 23rd shouldn't mess with their decisions and their already fragile ego. They will like something inspiring, something to keep them on their chosen path, while at the same time respecting their own limitations and boundaries. Don't choose a gift that is too expensive but go way out if you find something to help them learn, improve and enhance their true talents and abilities. Anything from a music mix to a painting brush can be a good option, for as long as it is gentle to their inner world and reminding them of the creative force they possess.
Positive Traits for September 23rd Born
Idealistic visionaries that are to pursue their talents, learn and rapidly grow through life. They are loving and tender, believers in the goodness of human kind, and find a purpose and a bright future path in any situation thrown in their way.
Negative Traits for September 23rd Born
Disloyal and untrue to others, they feel the need to show something to the world that doesn't really represent them. Lack of confidence leads them to low dignity and their ability to accept their responsibility to others might go down the drain with it.
Healing Crystal
Yellow apatite is a beautiful stone to aid those born on the 23rd of September in reaching the state of dignity and confidence that will allow them to be creative. It is a crystal of prosperity, leading one to manifestation of ideas in their mind, activating their solar plexus and boosting their self-esteem. Strengthening their willpower, it will lead them through difficult times and challenges that scare them and make them feel uncertain or incompetent to deal with life itself.
Sabian Symbol
The Sabian symbol for Virgo representatives born on September 23rd in every year that isn't a leap year:
"Totally Intent upon Completing an Immediate Task, a Man is Deaf to Any Allurement"
The Sabian symbol for Libra representatives born on September 23rd in a leap year:
"In a Collection of Perfect Specimens of Many Biological Forms, a Butterfly Displays the Beauty of Its Wings, Its Body Impaled by a Fine Dart"
The power of mind seen in the first symbol and actions made from it are to be in tune with life itself, or nothing will remain but appearance without substance. A strong message is seen in these lines, as they speak of utter beauty that has no joy, no life, and no sensation to it. When we combine this with the planetary row of individuals born on this date, we see that their inner beauty needs to shine through creative work, childish joy, the mission of their Soul and visions that are to be chased for while one is in tune with their heart. When goals are chased without purpose and joy, these individuals risk becoming nothing but a pose for the outer world, an empty shell waiting to reach a point where others will validate their existence.
Famous Birthdays on 23rd of September
In 1930 Ray Charles was born, an American singer, pianist, songwriter and actor, often referred to as "The Genius". The fall of the Sun on his birthday got drastic and he lost his sight and became blind at the age of seven.
In 1943 Julio Iglesias was born, a Spanish singer and songwriter, who has recorded songs in the most languages in the world, having sold 100 million records in 14 languages. Starting out as a football player, he got in a car accident that made him unable to walk for two years due to an injury to his lower spine. This was a turning point when he found an answer and his true talent in music.
In 1949 Bruce Springsteen was born, an American singer, songwriter and guitarist, who gained most success with albums Born to Run and Born in the U. S. A. He was so shy and felt too uncomfortable to show up at the ceremony for his graduation.
Important Historical Events on 23rd of September
1641 – A boat carrying a treasure of over 100,000 pounds of gold is lost at sea.
1846 – Three astronomers collaborate on the discovery of Neptune.
1909 – The Phantom of the Opera is published for the first time.
1913 – The first flight over the Mediterranean.
1932 – Saudi Arabia is unified.
1980 – The last concert of Bob Marley (born on February 6th).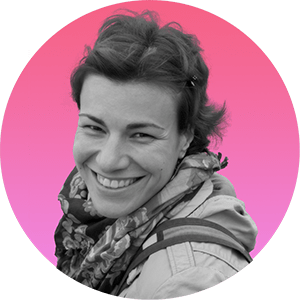 Iva Vucinic is a highly regarded professional astrologer & psychologist. Certified by the International Society for Astrological Research (ISAR CAP) and a graduate of Johannes Kepler Institute.
Iva is also an accomplished writer, with her work on astrology featured in major media outlets such as Yahoo, Daily Mail, Cosmopolitan, BuzzFeed, NBC ...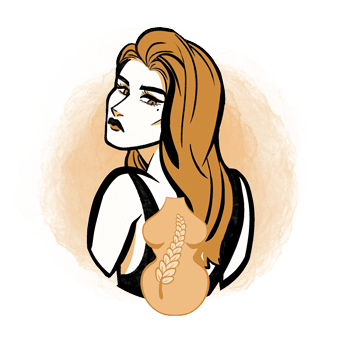 Additional Information
Virgo - traits, personality, dates, characteristics and astrological sign information.
Virgo Man - information and insights on the Virgo man.
Virgo Woman - information and insights on the Virgo woman.
Virgo Compatibility - the compatibility of Virgo with the other astrological signs in love, sex, relationships and life.
Virgo History - the history of Virgo and the stories behind it.
Virgo Symbol - images and interpretations of the Virgo symbol and ruler.
Zodiac Calendar - Discover what your date of birth tells about your character, motivation and purpose in life.