09/19 Birthday - Zodiac Information
September 19th Zodiac
Date: September 19th
Zodiac Sign: Virgo
Color: Aureolin
In One Word: Glowing
Shape: Trident
Strength: Faith
Weakness: Distracted
Most Compatible With: Taurus

There is something dreamy and yet melancholic in September 19th, as if its tones are falling towards autumn as the day gets shorter with the end of the summer approaching. It will usually prove to be futile to fight for anything inconsistent with our emotional needs at this time, and Virgos born then might get lost while trying to fit into society norms that are distant from their personal needs.
September 19th Horoscope
SUN – NEPTUNE – (Pluto) – NEPTUNE
The Sun will rarely be grounded and easy to see with two Neptunes in a planetary row. Everything here might seem hazy and untrue, or too idealistic and dreamy to ground. However, the task of earthly Virgos born on September 19th is to do so, to mark their talents, their creative force within, and work with it for their own higher cause. This isn't something to be mystified or ever forgotten, for their happiness depends on their ability to connect with gifts this life blessed them with instead of running away into what others see as acceptable.
Believers in the goodness of human kind, they might get lost themselves. They need their personality in check, their authentic needs awakened and their sense of Self clear. If they are overwhelmed by their empathy and the feelings of others, they will rarely step out and take their rightful position and place in this world. Modest and kind, they need to stand firm on their own two feet and keep their emotional boundaries intact.
After all the clarification of their primal planetary row, and all those inconsistencies they need to test to discover the truth within, they will stumble upon a deep personal change. Their taught ego will fall to make room for the right personality to emerge and very often these individuals will take a new course in life when they get older. A change of their career path or their entire lifestyle will call on them, especially if their upbringing was restrictive or in any way abusive.
Love and Emotions
All sorts of emotions hide in the world of Virgos born on September 19th. They are more complicated than it might seem, and very sensitive to influences coming from their partner and people they deeply care for. This could leave them wounded if they are unsure about their own place in the world and if they make too many compromises on their way to romance. They need someone who will respect their finest emotional boundaries, even when they aren't aware of the tenderness needed to keep them going.
Haziness and dishonesty are possible in their contacts. Disappointments will come and go until they decide to be completely truthful with their own heart and stop accepting realities that make them sacrifice too much of their own self for another person. They are to selflessly give, that is true, but to the point where they still feel satisfied with what they are getting in return. A realistic view on people around them is necessary if they are to find the right partner. They might see what simply isn't or observe others in ways that are undefined and uncertain. Too many projections could make them idealize about their soulmate, their shared lives and riding off into a sunset. The closer they get to the stone-cold truth, the easier it will be to reach for their ideals.
Purpose
People born on September 19th are on a path of self-recognition. Their main goal in life is to discover where their true personality hides, setting free from egocentric tendencies and their usual lack of self-respect, until they build their character up to meet the higher destiny it is here to follow. Their purpose is to discover their own attitudes apart from everyone else, even when they go against common opinions of people around them. This will ultimately help them to find the right crowd to belong to and possibly to lead.
What They Excel In
A person born on September 19th excels in arts, singing, painting or sculpting. They need to stay inspired and they might become prophets for a higher cause, protectors of the human kind or the animal kingdom, doctors and healers of all kinds. They need things to flow to become the best in their field of expertise, for their waters must be clean so they can stay aware of their talents, while keeping their focus sharp and their goals visible.
September 19th Birthday Gift
When choosing a birthday gift for someone born on September 19th, you must keep their sensitivity and their emotional nature in mind. Even when they are protective of their inner world, secluded and lonesome, they shine out with their frailty and energies that are subtle but easy to notice if you pay attention. Take something that reminds you of them, a piece of art that carries this fine energy, new colorful earphones or create a music playlist they will feel the need to dream with.
Positive Traits for September 19th Born
Ready to follow the ideal, brave to experiment, adventurous and fluent in emotion, they are empaths that see things others don't and know what it means to keep a secret hidden.
Negative Traits for September 19th Born
Detached and lonely, they easily fall into psychosomatic problems when they are not satisfied. Feeling powerless over issues that are their own responsibility, they can become a burden for those close to them and turn to dishonesty or substance abuse when they are lost.
Healing Crystal
Selenite is a very good crystal for a person born on the 19th of September, to get them in tune with higher vibrations and make them realize what their mission in this world is. It is a stone of personal transformation that activates dormant talents and abilities from past lives. With its healing energy, they will move towards their spiritual needs and learnings, finally realizing that there is only love in the world around them to be found.
Sabian Symbol
The Sabian symbol for Virgo representatives born on September 19th in every year that isn't a leap year:
"A Boy with a Censer Serves the Priest Near the Altar"
The Sabian symbol for Virgo representatives born on September 19th in a leap year:
"A Group of Aristocratic Ladies Meet Ceremonially at a Court's Function"
There is a higher ground to visit in these rows, a function to respect, and something larger than ego and personal matters to attend to. This is quite understandable considering their planetary row, as they are to find values that are out of their personal world to pursue true ideals meant to govern them. They are to serve and to be hidden behind the scenes, even when they express themselves fully and shine in the outer world, and the inspiration they are meant to share will easily be misunderstood or taken for granted.
Famous Birthdays on 19th of September
In 1911 Sir William Golding was born, a British novelist, poet and playwright who received a Nobel Prize in Literature for his novel Lord of the Flies. A strong connection to Neptune is seen through his marriage to a chemist, his success through fiction and poetry, as well as his war service in which he commanded a landing ship that fired rockets onto the beaches.
In 1927 Rosemary Harris was born, an English actress and the American Theater Hall of Fame inductee. She attended convent schools, studied and the Royal Academy of Dramatic Art and lived abroad during her childhood years.
In 1948 Jeremy Irons was born, an English actor and an Academy Award winner who starred in Reversal of Fortune, Lolita and The Man in the Iron Mask. Apart from his multiple talents, he was named Goodwill Ambassador in the Food and Agriculture Organization of the United Nations.
Important Historical Events on 19th of September
1852 – Asteroid Massalia is discovered.
1868 – The beginning of the Glorious Revolution (La Gloriosa) in Spain.
1946 – Founding of the Council of Europe.
1952 – Charlie Chaplin (born on April 16th) is banned from re-entering the U. S. after his trip to England.
1957 – The first time that a nuclear explosion has been contained entirely underground, without fallout.
1982 – The first documented emoticons :-) and :-( are posted by Scott Fahlman (born on March 21st) on the Carnegie Mellon University bulleting system.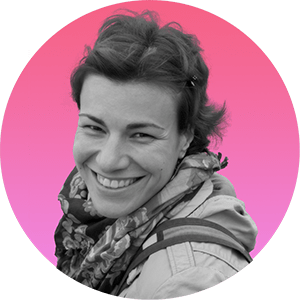 Iva Vucinic is a highly regarded professional astrologer & psychologist. Certified by the International Society for Astrological Research (ISAR CAP) and a graduate of Johannes Kepler Institute.
Iva is also an accomplished writer, with her work on astrology featured in major media outlets such as Yahoo, Daily Mail, Cosmopolitan, BuzzFeed, NBC ...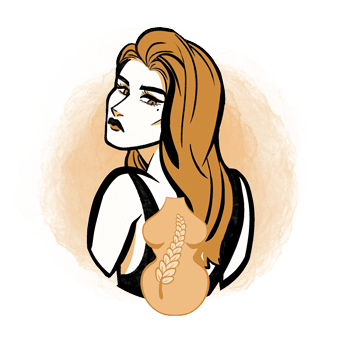 Additional Information
Virgo - traits, personality, dates, characteristics and astrological sign information.
Virgo Man - information and insights on the Virgo man.
Virgo Woman - information and insights on the Virgo woman.
Virgo Compatibility - the compatibility of Virgo with the other astrological signs in love, sex, relationships and life.
Virgo History - the history of Virgo and the stories behind it.
Virgo Symbol - images and interpretations of the Virgo symbol and ruler.
Zodiac Calendar - Discover what your date of birth tells about your character, motivation and purpose in life.