04/12 Birthday - Zodiac Information
April 12th Zodiac
Date: April 12th
Zodiac Sign: Aries
Color: Cornsilk
In One Word: Obstacle
Shape: Wave
Strength: Tenderness
Weakness: Anger
Most Compatible With: Libra

Just like every person born on the 12th of any month, the one born in April will feel the need to end a certain cycle when it comes to masculine matters in their bloodline. They are marked by emotional awareness and sensitivity, and might spend a long time embracing their own emotional core and fighting their true needs, impatient with their own heart.
April 12th Horoscope
SUN – MOON – (Pluto) – SATURN
This is a row that speaks of an obvious trouble between the parents of this individual, and while their marriage or relationship in any form might have lasted for years, in many cases it will be burdened by the mark of fault and mistake that a person feels in their everyday existence. Although every Aries has some sort of trouble with Saturn being the sign of its fall, individuals born on this date have it set deep in the balance of parental issues and awareness of two sides of each coin and interaction between people. This will reflect on their relationships and they will be their arenas and places where deep lessons are learned, especially as they go through puberty and get into their archetypal masculine and feminine roles.
Love and Emotions
Emotional world of people who were born on the 12th of April is always filled with repetition and lessons that need to be learned. Their bonds will be either serious or completely unimportant to their heart. They have a complicated nature that asks for union but still resists it for unconscious reasons that are embedded deep in their heart. Once they resolve the lack or the excess of emotion they felt and got as a vulnerable child, they will have a chance to blossom, following their true needs.
Marriage should be approached with care and devotion in the case of Aries representatives born on this date. They could end up in a bond that reminds them of what they were a part of when they were little, but if this isn't in sync with their own core and desires it might end sooner than it began. It is impossible for them to find true happiness with someone if they don't know exactly what their emotional needs are.
Purpose
The main task in lives of those born on April 12th is to set free from the patterns given to them by their parents. Their genetics asks for liberation and someone to jump out of daily routine, of expected moral obligations and responsibility, and find their freedom with cosmic brothers and sisters if it is impossible to find it among those who they share a bloodline with. They need one idea to set them free, their mind to lift high enough for them to see the bigger picture, and alternative approaches that will give them wings to fly over the fence of what they firstly perceive as "reason". They could become engineers, innovators, scientists and astrologers, but only if they swim out of the whirlpool of emotional baggage left to them as inheritance.
What They Excel In
It is a true talent of people born on the 12th of April to deal with oppositions of other people. This will make them excel in marriage counseling and all therapy that helps others mend their colliding personality traits. They have good people skills for as long as they rely on compassion that is one of their strongest traits. Their emotional world needs attention and it is the world of the interpersonal that truly inspires them to shine in full individuality as wonderful friends and social butterflies ready to liberate all others. It is possible they will shine in science, technology, and modern engineering, but only after they have followed what truly interests them along the way.
April 12th Birthday Gift
The best gift for a person born on the 12th of April must have strong sentimental value even if their appearance seems strangely distant from emotional connecting. Their warmth is incredible when you approach their heart, and it is best to choose a gift for their home and something they can treasure on a shelf, to be reminded of friendships they cherish and liberation. It is the image of bird in flight that will trigger their need to do something about their circumstances, or a strange figurine running, jumping, quickly moving from the stagnation of life.
Positive Traits for April 12th Born
Compassionate and fiery about people they love, they are protective, caring, and deeply satisfied when wrong turns to right. They are the heroes for many that blossom with enough admiration and love.
Negative Traits for April 12th Born
Repressed by the imbalance they got in their home, childhood being their wound and something to go back to. The past ties them, genetics makes it impossible to move on, and awareness depends on other people instead of being found in the center of their being.
Healing Crystal
When in search for the right crystal, Aries representatives born on April 12th should consider green tourmaline, for it inspires them to be happy and find joys in life. It is a stone that promotes compassion for the Self and provides them with a powerful connection to mother Earth, greatly improving their manifestation skills and the ability to bring visions to life.
Sabian Symbol
The Sabian symbol for Aries representatives born on April 12th born in one of the two years preceding a leap year:
"The Gate to the Garden of all Fulfilled Desires"
The Sabian symbol for Aries representatives born on April 12th of a leap year and a year that follows:
"A Pregnant Woman in Light Summer Dress"
We can see that this date is the beginning of something new, something that is yet to be seen, and reflects in the greatest strength and vulnerability of the female principle. It is the garden of feminine heaven, in a way, a place of satisfaction that is hiding behind one fence, one door, and a person born on this date will always feel like they are on a verge of something incredible. Happiness is calling on them all the time and they won't ever settle for less than what they feel in their heart is possible.
Famous Birthdays on 12th of April
In 1947 David Letterman was born, an American comedian and a popular talk show host that hosted a late night television show for 33 years, named Late Show with David Letterman. He is a controversial personality with many troubled relationships that obviously had an impact on his heart (he has a quintuple bypass).
In 1956 Andy Garcia was born, a Cuban American actor and director, who became known for his roles in The Godfather Part III, The Untouchables and Internal Affairs. He is one of the rare Hollywood actors who only married once, in 1982, and never divorced.
In 1971 Shannen Doherty was born, an American actress and director, who rose to fame with her role of Brenda Walsh in Beverly Hills, 90210. Her Moon has obviously been deeply challenged for she was diagnosed with breast cancer and has just recently announced that is in remission.
Important Historical Events on 12th of April
1606 – English and Scottish ships adopt the Union Flag.
1820 – A secret organization that is to overthrow Ottoman rule over Greece declares a new leader, Alexander Ypsilantis (born on December 12th).
1934 – The strongest surface wind gust in the world (at the time) was measured on the summit of Mount Washington of 231 mph.
1937 – The first jet engine to power an aircraft is tested in England by Sir Frank Whittle (born on June 1st).
1955 – The polio vaccine is declared effective and safe.
1961 – Yuri Gagarin (born on March 9th) travels into outer space on the first manned orbital flight, and becomes the first human to do so.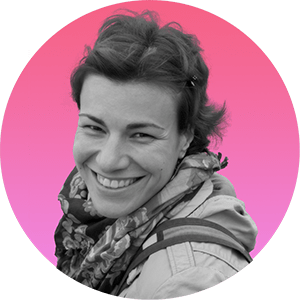 Iva Vucinic is a highly regarded professional astrologer & psychologist. Certified by the International Society for Astrological Research (ISAR CAP) and a graduate of Johannes Kepler Institute.
Iva is also an accomplished writer, with her work on astrology featured in major media outlets such as Yahoo, Daily Mail, Cosmopolitan, BuzzFeed, NBC ...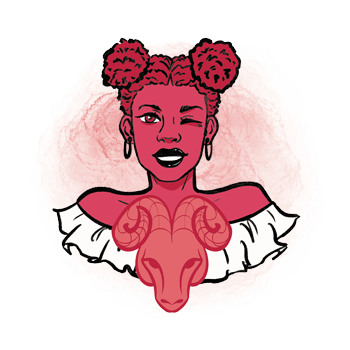 Additional Information
Aries - traits, personality, dates, characteristics and astrological sign information.
Aries Man - information and insights on the Aries man.
Aries Woman - information and insights on the Aries woman.
Aries Compatibility - the compatibility of Aries with the other astrological signs in love, sex, relationships and life.
Aries History - the history of Aries and the stories behind it.
Aries Symbol - images and interpretations of the Aries symbol and ruler.
Zodiac Calendar - Discover what your date of birth tells about your character, motivation and purpose in life.