04/25 Birthday - Zodiac Information
April 25th Zodiac
Date: April 25th
Zodiac Sign: Taurus
Color: Fandango
In One Word: Halfway
Shape: Two Crescents Forming a Circle
Strength: Diversity
Weakness: Indecisive
Most Compatible With: Capricorn

This is a time when a lot of things fall into place, and April 25th has two sides to it, both quite extreme in their manifestation. Things in lives of individuals born at this time will develop quickly, move in a different pace than those in lives of other Taurus representatives, and it will give them a different mind and a bit of a scattered heart along the way.
April 25th Horoscope
MOON – MERCURY – (Pluto) – SATURN
It is the connection of the Moon with Mercury that creates a sort of confusion in this planetary row, for whenever a person born on April 25th wishes to say something, emotional reactivity kicks in. On the other hand, their tendency to feel will be interrupted with their mind, and they will find themselves in a critical state of thought where they are unable to let go and go with the flow of their heart. When they learn to acknowledge the power of their own emotions, their language becomes their greatest tool of expression, and as they connect the two, they set free to shine.
In the next step of our interpretation, we must realize that it is the number 11 that leads the story on into freedom. It is a connection of two powerful personalities, or two deeply challenging situations that liberate these individuals in their core. They need someone similar to reflect in, and need to set free from shackles of proper behavior and caring for opinions that aren't relevant for their growth.
Love and Emotions
The multiplicity of their feelings could lead them into multiple relationships, all at once or scattered in a longer period of time. They will fall in love typically at a young age, in kindergarten or as soon as they start school, but they must build certain skills before they manage to win anyone's heart. Their love life will seem more of a practice ring than an arena of deep feelings a Taurus is in need for, and it is imperative for them not to settle for less than what they feel is absolutely right for them.
Loss of faith can be devastating for their world and relationships will suffer greatly if disappointment kicks in. Along with their need to end something, let someone go, and say "goodbye", it will sometimes be their choice to be with a person that is bound to leave, one way or the other. To find happiness with another human being, they need someone to talk to and find deep understanding with, and will make their relationships last long only if they find an equal and someone to fit their amount of self-respect perfectly.
Purpose
The goal of life in those born on April 25th is true and deep understanding of other people. There are challenges to be overcome on their way to forgiveness and intimacy, and the more they rationalize their feelings, the further they will drift off from their mission. It is in their primal nature to understand, but if they don't allow their mind to translate messages from the upper sphere to Earth as we know it, they won't come close to their true path.
What They Excel In
People born on the 25th of April have a way with words and they will be excellent writers, poets, narrators, and advisors. Their interpersonal skills can be worked on to the point in which they might manage a serious suicide line or phone calls with anyone bruised badly and in need of help. Emotional assistance becomes their forte if they find someone they can talk to about their own feelings. They will also be wonderful with plants and animals, feeling the need to connect with nature, and could turn to horticulture, trade of flowers and orchids, or farming.
April 25th Birthday Gift
A birthday gift for a person born on April 25th is best bought in a pair. No matter if it is a pair of shoes or a pair of pens it is something that gives them a subliminal message of choice they are in real need of. If they feel pressured in their professional world, do something for their body and give them a voucher for a fancy massage or a yoga class. Their spirituality isn't always as developed as Saturn in their planetary row would like it to be, so help them find a positive direction in life, finding faith in the promise of future instead of focusing on goals that are raw and might be unsatisfying.
Positive Traits for April 25th Born
Able to be on two sides at once, they love people, care for their family, willing to sacrifice for those who need help. Practical, multitasking with ease, they make excellent colleagues and managers as well as assistants and secretaries.
Negative Traits for April 25th Born
Unwilling to let go of their stiff and sometimes inaccurate opinions, their explanations of love taint the world of love itself. They are needy but free, in an inner collision making them willing to give without receiving the understanding they need.
Healing Crystal
To give them a little more patience for processes in their own heart and mind, dumortierite is a very good choice for those born on April 25th. This stone will stimulate their intellectual abilities while at the same time connecting them with the emotional nature of things they receive from the outer world. It will bring them a chance to stabilize emotions and change in accordance to the need of the moment.
Sabian Symbol
The Sabian symbol for Taurus representatives born on April 25th:
"A Widow at an Open Grave"
This seems to be quite a dark Sabian symbol, and when we observe it through its connection to the planetary row, we can see that it points to a form of PTSD. On the other hand, it is a situation of absolute clarity where there isn't any room for doubt, and this inevitability of Earthly matters can be truly devastating for those born on this date. They will see what they don't want to see, unfamiliar with emotions they need to cope with. Losing someone might be their primal story, but more often it is a story of last words that need to be said, of clarity and endings that lead to a similar, yet different, new beginnings.
Famous Birthdays on 25th of April
In 1917 Ella Fitzgerald was born, an American singer also known as the First Lady of Song and Queen of Jazz. Being homeless at some point in her life and after the loss of her mother, her popularity went on to speak well of her built ability to connect with people through music.
In 1940 Al Pacino was born, an American actor and director, an Academy Award winner and one of the most popular actors of all time. He left home for at age 17 and worked at low-paying jobs to finance his acting studies, only to rise to fame and become loved by many.
In 1969 Renée Zellweger was born, an American actress, one of the highest-paid Hollywood actresses at some point. Although her circumstances weren't as radical as those of Ella Fitzgerald and Al Pacino, she has also had to work as a cocktail waitress to pay for her college.
Important Historical Events on 25th of April
1792 – A robber Nicolas Pelletier becomes the first man to be executed by guillotine.
1792 – The French national anthem, "La Marseillaise" is composed.
1859 – The ground is broken for the Suez Canal by the British and French engineers.
1901 – New York requires the first ever license plates in the US.
1953 – The double helix structure of DNA is described in the article by Francis Crick (born on June 8th) and James Watson (born on April 6th).
1954 – Bell Telephone Laboratories demonstrate the first solar cell.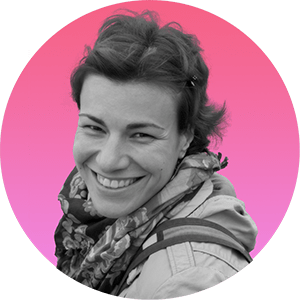 Iva Vucinic is a highly regarded professional astrologer & psychologist. Certified by the International Society for Astrological Research (ISAR CAP) and a graduate of Johannes Kepler Institute.
Iva is also an accomplished writer, with her work on astrology featured in major media outlets such as Yahoo, Daily Mail, Cosmopolitan, BuzzFeed, NBC ...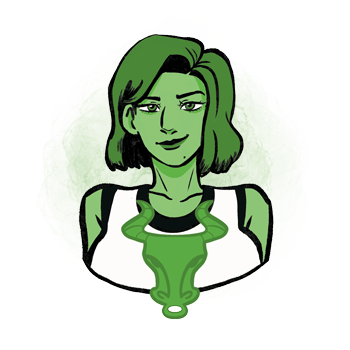 Additional Information
Taurus - traits, personality, dates, characteristics and astrological sign information.
Taurus Man - information and insights on the Taurus man.
Taurus Woman - information and insights on the Taurus woman.
Taurus Compatibility - the compatibility of Taurus with the other astrological signs in love, sex, relationships and life.
Taurus History - the history of Taurus and the stories behind it.
Taurus Symbol - images and interpretations of the Taurus symbol and ruler.
Zodiac Calendar - Discover what your date of birth tells about your character, motivation and purpose in life.