04/22 Birthday - Zodiac Information
April 22th Zodiac
Date: April 22th
Zodiac Sign: Taurus
Color: Baker-Miller Pink
In One Word: Sensitivity
Shape: Crescent
Strength: Feeling
Weakness: Flooded
Most Compatible With: Virgo

April 22nd is a date of obvious intellectual strength, but its foundation is set in one's heart, emotions, and genetic inheritance. This isn't your typical mastermind story, but one that holds the stable intellectual force of grounding, practicality, everyday relationships and family matters that need to be mended, healed, and observed through a lens of acceptance and love.
April 22th Horoscope
MOON – MOON – (Pluto) – SATURN
A bit nostalgic and gloomy, people born on April 22nd will have a big heart that usually needs to heal. All information they get from their family growing up will stick to their emotional world and stay there until they manage to release the spasm that built in fear or spasm of one of their parents. On the other hand, this is a wonderful and extremely potent planetary row, with a lot of reflected lights and many recognizable and admirable things found in relationships and people who give them the feel of tenderness and intimacy. It is of outmost importance for these individuals not to close their hearts when they get hurt and to continue their search for true connections with people whose souls followed their own, from one lifetime to another.
Love and Emotions
As a highly emotional Taurus representative, every person born on the 22nd of April needs some strong boundaries when relating to other people. If they don't build them as such, problems of others will flood their world and excessive compassion will make them vulnerable for the pain in the world surrounding them, seeing it in every single thing they cross paths with. They need a partner who is practical and rational enough to keep them grounded. The person they are with also has a task to remind them that while their sensitivity can be used as a gift, it shouldn't be the only thing that defines their reality and place in the world.
They are in search for a real soulmate, for one of their Moons cannot function without the other. In many cases, they will feel empty when they aren't with the one they love, and stay in symbiotic relationships for a long time out of need to feel secure and safe with anyone. With so much they wish to share, it isn't a problem for them to find someone to care for, but they need to be honest with themselves at all times to reach for true love instead of settling for anything close to love that comes their way.
Purpose
A deep impatient spirit is lurking from the shadows in the inner world of those born on April 22nd. Their mission seems to be to uncover their inner darkness and ride the energy they carry in their body, connected to planet Earth and ready to set everything in motion the same instant they think of it. They need their grounding, their boundaries set, and to embrace everything that comes along with healthy first chakra. Joys of life won't be that enjoyable if they don't find them to be in sync with their instincts, and realize that they are capable of simply taking anything they wish for.
What They Excel In
In every form of relating, people born on the 22nd of April stand for supporting mediators and healers that have a role to merge, connect, and create understanding in others. They feel the need to follow their hearts and their career becomes a place of home and family as they get incorporated in a certain system. Not that interested in status itself and concerned more about the financial flow and benefit, they don't have to stand out and show their work to truly excel in helping those in need, especially poor people, children, and married couples that cannot mend their differences.
April 22th Birthday Gift
To bring joy into lives of those born on April 22nd, buy them a gift for their home and something they can hold on to and remember for a long time. It can be something wonderful to touch or some small figurine, seven little elephants, or an Indian mandala to remind them of fortunes of life. Whatever you choose, be sure it is something pleasing for their eye, and stay in emotional touch with them during your shopping. Don't choose modern gifts, tablets, telephones, or anything similar. They would enjoy any declaration of love much more at any time.
Positive Traits for April 22th Born
Caring, nurturing, deeply emotional, and truly connected to other people, they are healers we all wish to have around. They will mend our wounds and be ready to sacrifice their entire existence to help someone they truly love.
Negative Traits for April 22th Born
Static, living in symbiosis with everyone around them and manipulative, they are prepared to use their emotions as a weapon if they are angry and hurt enough by their experiences in life.
Healing Crystal
Lepidocrocite in quartz can be an excellent solution for some of the problems those born on the 22nd of April might have. It is a stone with a soothing vibration that calms hyperactivity and helps a person stay in the inner state of peace needed for them to make choices that lead them to happiness. It is a barrier against negativity and a crystal that heals romantic and loving relationships, also assisting a person overcome any possible problems caused to their aura by substance abuse.
Sabian Symbol
The Sabian symbol for Taurus representatives born on April 22nd born in any year that isn't a leap year:
"An Electrical Storm"
The Sabian symbol for Taurus representatives born on April 22nd of a leap year:
"Natural Steps Lead to a Lawn of Clover in Bloom"
These Sabian symbols are here to point out that this is the first moment in the sign of Taurus when resentment for all modern and new things is shown. There is something fearful and strange in everything powered by electricity, and they will find true healing in contact with Nature. This will show in all areas of life, especially when their health is involved, and it will turn out in many cases that medicine does very little for them and only natural remedies have the ability to help.
Famous Birthdays on 22th of April
In 1724 Immanuel Kant was born, a German anthropologist and philosopher, one of the most important figures in modern philosophy. He is known for his claims that space and time are forms of our sensibility – an interesting point of view for someone born with a double-Moon planetary row.
In 1854 Henri La Fontaine was born, a Belgian lawyer and author who won a Nobel Prize for peace in 1913. His connection to the feminine is best seen through his joint efforts with his sister to advocate for women's rights.
In 1966 Jeffrey Dean Morgan was born, an American actor best known for his roles in Supernatural and Grey's Anatomy. His connection to the symbolism of the Moon is best seen through his choice of home on a working farm with cows, chickens and alpacas.
Important Historical Events on 22th of April
1500 – Pedro Álvares Cabral, one of the Portuguese navigators, lands in Brazil.
1529 – The eastern hemisphere is divided between Spain and Portugal by the Treaty of Zaragoza.
1864 – The Congress of the US passes an act that mandates for the inscription In God We Trust to be placed on all coins that belong to the US currency.
1876 – The National League plays its first game at the Jefferson Street Grounds in Philadelphia.
1970 – The celebration of the first Earth Day.
1977 – Live telephone traffic is carried by an optical fiber for the first time.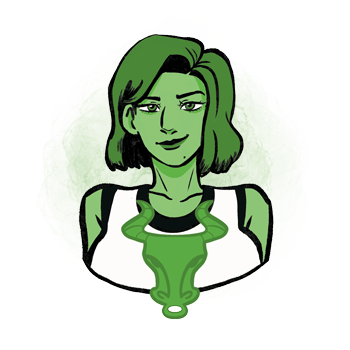 Additional Information
Taurus - traits, personality, dates, characteristics and astrological sign information.
Taurus man - information and insights on the Taurus man.
Taurus woman - information and insights on the Taurus woman.
Taurus compatibility - the compatibility of Taurus with the other astrological signs in love, sex, relationships and life.
Taurus history - the history of Taurus and the stories behind it.
Taurus symbol - images and interpretations of the Taurus symbol and ruler.
Zodiac Calendar - Discover what your date of birth tells about your character, motivation and purpose in life.