04/08 Birthday - Zodiac Information
April 8th Zodiac
Date: April 8th
Zodiac Sign: Aries
Color: Red
In One Word: Karma
Shape: Arrow
Strength: Determination
Weakness: Lack of Compassion
Most Compatible With: Libra

The real gift that those born on the 8th of April have is their dedication to the plan and the cause they set out to reach. This will make them successful in almost anything they set out to do, and while they might lack emotional awareness, too rough on other people in their lives, they will accomplish a lot for as long as their focus is strong and their motivation guiding them forwards.
April 8th Horoscope
(Pluto) – MARS – (Pluto) – SATURN
With two maleficent entities in their planetary row (and the third one lurking from the shadows), we can see that those born on April 8th stand under a strong influence of karma and fate. They will charge only to hit the wall, and be the real image of a ram hitting their head against nearby brick construction, even though they might have went around the obstacle in the first place. Still, Mars and Saturn combined give a powerful focus when these individuals make bold decisions, especially in their career path. They are energetic and strong, and although they suffer because of things out of their control, what they take responsibility for becomes their greatest success.
As we turn our focus to the second row or numbers in their date, we can see that it is a combination of numbers 1 and 2, the Sun and the Moon that is to give them a sense of purpose and meaning in life. As they reunite their inner image of parental harmony, they will see that their visions come to life with ease and actual purpose.
Love and Emotions
There is a certain difficulty in lives of those born on April 8th and while their nature is strong and incredibly focused, they usually carry tough circumstances from their primal home. They need a lot of love growing up to be able to receive in later on, and their relationships will mainly depend on their upbringing and their relationship with the parent of opposite gender, no matter their sexual orientation.
Their greatest quality is decisiveness and they won't give up on winning someone's heart over even in the most challenging circumstances. This stubbornness makes them charming and extremely attractive if they have enough sensibility to know when to give enough room to the person they wish to woo. When they connect on an emotional plane, they find it hard to let go and might hold on to relationships that trouble them deeply, because they think of themselves as too difficult to be around. It is imperative for them to discover that yearning for love, they deserve it as much as anyone else and this idea should be incorporated in every relationship they ever commit to.
Purpose
The purpose in lives of those born on the 8th of April is hidden in their need to discover the truth hiding behind all things, learning and the direction they will hold on to. If they feel like things in their life have meaning, they will stick to them even if they aren't really supportive of their desires or healthy. Going through life as a grand adventure in which so many things have to be learned, time will teach them where their energy is invested well and where they will stumble into new walls and limitations.
What They Excel In
Those born on April 8th are excellent in sports and all sorts of demanding one-man activities. They are leading figures that have the ability to turn to tactics and make a solid plan, but might lack the mellow flow of interpersonal bonding. They are confident and brave, great missionaries when they find the right direction in life. When they discover their religion or their main focus, they become teachers, healers, and travelers of the world, those who can speak to hearts of many as they develop compassion and understanding for problems outside of their own.
April 8th Birthday Gift
A birthday gift for those born on April 8th can always inspire them to have more physical activity and get in touch with their body. A massage or one day at a spa is a good idea, and so are running shoes, a punching bag, or a pair of boxing gloves. Their energy needs to be well-spent and pointed in the right direction, and sports will allow them to vent and create room in their mind for better reactions and relations with other people. They always wish to learn something new and expand their horizons, so it might be a good choice to send them on a trip around the world, but only if they are ready for such an adventure.
Positive Traits for April 8th Born
Focused, strong, energetic, leaders with a goal to obtain, they are truly inspiring for those who wish to make progress in their life. Turned to the future, always looking forward to the next challenge, they are brave to embrace life as it is.
Negative Traits for April 8th Born
Aggressive, held back by negative convictions and too rough on sensitivity in other people. They are dark, pressured by circumstances that seem impossible to change, and almost always in some sort of inner conflict between what they wish for and what they choose to do.
Healing Crystal
Red almandine garnet is a stone that is extremely supportive of the nature of an Aries born on the 8th of April. It is a crystal that helps a person get in touch with their serenity or their passion as appropriate at a certain time. Very good in a moment of crisis, it aids those who feel like there is no way out of their circumstances, and feel like their life is fragmented or traumatic.
Sabian Symbol
The Sabian symbol for Aries representatives born on April 8th born in one of the two years preceding a leap year:
"An Empty Hammock Stretched Between Two Trees"
The Sabian symbol for Aries representatives born on April 8th of a leap year and a year that follows:
"The "Magic Carpet" of Oriental Imagery"
There is a certain opposition hiding in these symbols and we need to observe all of their overlapping qualities. First of all, they both speak of something to lie on, as if their point is the search for grounding and the connection our body has to planet Earth. As we take a deeper look, we will see that both of these objects (the hammock and the carpet) have a tendency to separate one from the ground and help them fly away. It is the connection of the Sky and the Earth that is of true value here and the most important message these symbols have to offer.
Famous Birthdays on 8th of April
In 1918 Betty Ford was born, the 40th First Lady of the United States, best known for the Betty Ford Clinic she established for the treatment of chemical dependency. A true lady on a mission, she joined many humanitarian movements of her time, mostly those promoting equality of women.
In 1941 Vivienne Westwood was born, an English fashion designer who is considered to be the one to bring punk and new wave fashions into the mainstream. He mission rests mainly in political causes such as nuclear disarmament, climate change and civil rights.
In 1966 Robin Wright was born, an American actress and director, who won a Golden Globe Award for Best Actress for her role of Claire Underwood in the series House of Cards. Her mission seems to be set in Congo as this is where her focus lies in her philanthropic strivings.
Important Historical Events on 8th of April
1820 – On the island of Milos, the Venus de Milo is discovered.
1904 – The first chapter of The Book of Law is transcribed by Aleister Crowley (born on October 12th).
1904 – In Midtown Manhattan, Times Square gets its name after The New York Times.
1911 – Superconductivity is discovered by Heike Kamerlingh Onnes (born on September 21st).
1974 – Babe Ruth's 39-year-old record is surpassed by the home run of Hank Aaron (born on February 5th).
2008 – The completion of the construction of the first building in the world to integrate wind turbines in Bahrain.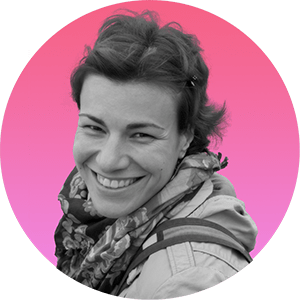 Iva Vucinic is a highly regarded professional astrologer & psychologist. Certified by the International Society for Astrological Research (ISAR CAP) and a graduate of Johannes Kepler Institute.
Iva is also an accomplished writer, with her work on astrology featured in major media outlets such as Yahoo, Daily Mail, Cosmopolitan, BuzzFeed, NBC ...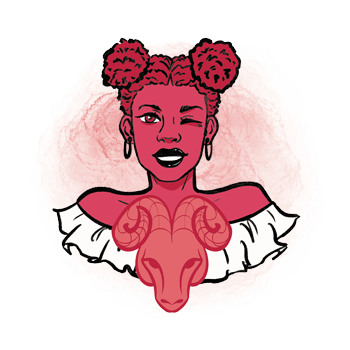 Additional Information
Aries - traits, personality, dates, characteristics and astrological sign information.
Aries Man - information and insights on the Aries man.
Aries Woman - information and insights on the Aries woman.
Aries Compatibility - the compatibility of Aries with the other astrological signs in love, sex, relationships and life.
Aries History - the history of Aries and the stories behind it.
Aries Symbol - images and interpretations of the Aries symbol and ruler.
Zodiac Calendar - Discover what your date of birth tells about your character, motivation and purpose in life.