04/27 Birthday - Zodiac Information
April 27th Zodiac
Date: April 27th
Zodiac Sign: Taurus
Color: Mexican Pink
In One Word: Flight
Shape: Zig Zag
Strength: Readiness
Weakness: Strong Ties
Most Compatible With: Scorpio

The 27th of April is a powerful date when many things combine into a whole filled with opposites, differences, and merged elements that bring peace. It isn't an easy date to be born on, but it is a truly inspiring one, and while stress might take over and pressure create unbearable atmospheres, they will lead to an incredible sense of belonging to the Universe that should always be nurtured.
April 27th Horoscope
MOON – URANUS – (Pluto) – SATURN
The entire system of emotional connecting is a bit disturbed in lives of those born on April 27th. It is a time of change, movement, and constant stress, and while every Taurus seeks place where they can rest, lay back and enjoy life, it won't be easily done if they don't shake of tons of responsibility they take on themselves from others. Practical and grounded, they will do everything in their power to create the life they wish to live, but they aren't aware that their pace isn't something that supports their physiology or their heart. It is important for them to slow down from time to time, just to see their position and realize where they wish to go next without the stress or the pressure of time breathing down their neck.
In the second step of our analysis, we see that when the dust settles and they find some peace in constant change, they also find the purpose to fulfill in this lifetime that is of highly spiritual value. As they calm down and their life takes its more stable course, they will feel a strong desire to travel the world, change their visions and perspectives, and find a deeper understanding for their field of possibilities and wealth.
Love and Emotions
Everything in their life is filled with exciting change, even when nothing is happening at all. Their mind is busy, their flow interrupted by sudden changes of pace, direction, or their deepest core of personality, and this will make their love life just as stressful as the rest of their reality. They will look for a partner able to follow in their footsteps, but also someone who will teach them where they can find peace. With expectations from others (and themselves) that they will fall into inertia of peaceful family life, it won't be easy for them to blend in and do everything they were in fact made to do.
They need an extreme amount of support for their individuality and their differences from what is expected or considered "normal" in their surroundings. When they find the right person, they will suddenly feel quicker, more alert, and like they are on their personal mission of liberation they should have been on from the day they were born.
Purpose
With so many things that enrich their life and throw them from one end of the road to another, in the end all they'll find is needed is faith in the will of the Universe. Their life's purpose is to let go to its flow, however chaotic it might be, and rest in their knowing that everything will turn out for the best, even if nothing belongs to them, and they belong to no one. Their power will be found in good sleeping habits and a healthy routine, for this is the turning point making them feel calmer and in sync with rules of Mother Nature.
What They Excel In
A person born on April 27th excels in so many different things that don't seem to go together at all. Their main problem is to connect their talents into one, useful whole, and they will usually spend their lives improving one set of skills, only to turn to an entirely different one later on. They are wonderful friends and have incredible social skills when they are introduced to an environment that feels safe. Profilers and studious observers, they have a fast mind but a steady personality and know how to make a joke, or see where others fit in.
April 27th Birthday Gift
The right birthday gift for a person born on April 27th needs to keep them in touch with their sensual and a bit static side, just as much as it needs to be modern and surprising. They will love to get a piece of clothing, something that will make them stand out and show how different they are from the rest of the world. Choose something asymmetrical, different, or silver and sparkly, only to shine a bit of light on their own inner world. If you decide to take an electrical gadget of any sort, choose it in a color other than black.
Positive Traits for April 27th Born
Strong-hearted individuals, filled with vigor and energy for things that make them feel passionate. They are different but social, well-incorporated into society, and make excellent friends who find humanitarianism and compassion to be everything that is right in the world.
Negative Traits for April 27th Born
Sloppy, unsure what they wish to do with their energy and frustrated with their own nature. In opposition with themselves, they are unable to heal their own inner differences, becoming frustrated and passively angry at other people.
Healing Crystal
The stress that Taurus representatives born on the 27th of April sense, usually comes from lack of needed change in their life, and to get them out of being stuck they should use dioptase. This is a stone of forgiveness that raises awareness of abundance within one's life. It will help these individuals set free from karmic issues that have been in their family tree for centuries and help them find the inner state of freedom they seek.
Sabian Symbol
The Sabian symbol for Taurus representatives born on April 27th:
"The Woman of Samaria at the Ancestral Well"
A typical feminine symbol that connects us to those who lived on this Earth before, April 27th is a date of connecting and making amends with things and challenges of the Soul that once were. There is a passive note to it, quite emotional, for this is the place that offers us our waters and everything that flows through our heart. It is a symbol that speaks of debts too, for if our ancestors were free of karmic leftovers, we would be born enlightened, only to care for the rest of the world.
Famous Birthdays on 27th of April
In 1891 Sergei Prokofiev was born, a Russian pianist and conductor, known as one of the major composers of the 20th century. His mother was taken by music after the loss of two daughters, and she raised him to be such a successful musician, writing down his first piano composition when he was just 5 years of age.
In 1922 Sheila Scott was born, an English nurse and a pilot, the first person to fly over the North Pole in a small aircraft. She has had a turbulent childhood to stand for her row that connects the Moon with Uranus, but this also led to her flying preferences.
In 1959 Sheena Easton was born, a Scottish American singer and songwriter, the first and only artist in history that had a Top 5 hit on five different Billboard charts consecutively. Her childhood was abruptly broken by the death of her father when she was 10 years old.
Important Historical Events on 27th of April
1521 – Natives in the Philippines kill explorer Ferdinand Magellan.
1667 – The copyright of Paradise Lost is sold for £10 by John Milton (born on December 9th), blind and impoverished.
1861 – Abraham Lincoln (born on February 12th) suspends the writ of habeas corpus.
1981 – The computer mouse is introduced by Xerox PARC.
1992 – The first female Speaker of the British House of Commons is elected.
2006 – The construction of the Freedom Tower in NYC starts.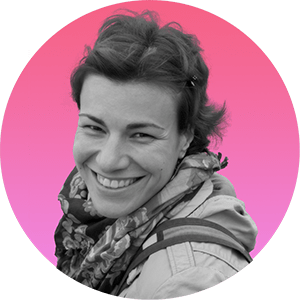 Iva Vucinic is a highly regarded professional astrologer & psychologist. Certified by the International Society for Astrological Research (ISAR CAP) and a graduate of Johannes Kepler Institute.
Iva is also an accomplished writer, with her work on astrology featured in major media outlets such as Yahoo, Daily Mail, Cosmopolitan, BuzzFeed, NBC ...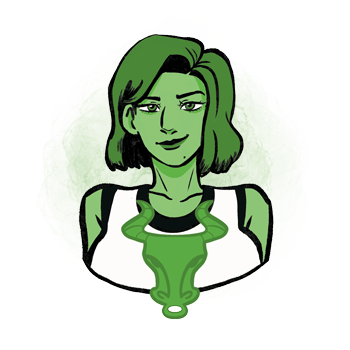 Additional Information
Taurus - traits, personality, dates, characteristics and astrological sign information.
Taurus Man - information and insights on the Taurus man.
Taurus Woman - information and insights on the Taurus woman.
Taurus Compatibility - the compatibility of Taurus with the other astrological signs in love, sex, relationships and life.
Taurus History - the history of Taurus and the stories behind it.
Taurus Symbol - images and interpretations of the Taurus symbol and ruler.
Zodiac Calendar - Discover what your date of birth tells about your character, motivation and purpose in life.