04/29 Birthday - Zodiac Information
April 29th Zodiac
Date: April 29th
Zodiac Sign: Taurus
Color: Mulberry
In One Word: Love
Shape: Faded Circle
Strength: Compassion
Weakness: Disbelief
Most Compatible With: Scorpio

The sense of mystery surrounds April 29th, as well as the atmosphere of faith, illusion, magic, and lying, intertwined into one. The whole hiding behind these pieces of the puzzle is hard to be spotted before many lessons are learned, and people born on this date could experience hardship in discovering their ancestry, family secrets, or their own inner emotional core.
April 29th Horoscope
MOON – NEPTUNE – (Pluto) – SATURN
The combination of the Moon with Neptune in this planetary row brings a lot of promise into lives of those born on April 29th, but Saturn makes things a bit difficult. This entire line speaks of difficulty that is being covered and labeled as something easier than it actually is. Pink goggles are an inevitable coping mechanism of these people, giving them a smile and a sense of optimism, but also the loss of sense for reality they don't want to connect to. Their sensitivity sets them apart as their greatest talent and their greatest strength, but also makes them vulnerable for intrusions of other people and disappointments by those who are not nearly as sensitive in their core.
The key to building true inner strength here lies in self-acceptance and expression that follows. They will find their life to be a true work of art as they build a healthy image of their own character in all its glory. When they start to speak while stable on their individuality, they will have the strength to follow the mission they were born to follow, and be confident enough to stand out as emotional and fragile as they are.
Love and Emotions
This is the area of life that is of outmost importance for a Taurus born on April 29th, and they tend to make it the arena of their successes and failures. They take romance seriously and usually develop strong emotions much quicker than other members of their Sun sign. Dreamy and idealistic, it is possible that their view of their partner and their bond isn't as true as they would want it to be, but a more realistic one could take away the sense of magic, belief in telepathy, the touch of spirits and the ideal of soulmates.
People born on this date could spend a lifetime searching for one ideal partner and someone to love them unconditionally, in just the right way. Some might find a piece of this ideal in every relationship they have, leading them to a constant lack of belief in their own judgment. With an innate ability to find their perfect match, their one and only to guide them, love them, comfort them and admire every inch of their body, it would be a shame for them to settle for less than what brings them absolute bliss.
Purpose
The purpose in lives of those born on April 29th is quite literally – love, in all its shapes and forms. It is the force that will help them wake up in the morning and fall asleep at night, and the beauty of life in color they seek as they meet all sorts of people along the way. They need balance, emotion, and enjoyable earthly pleasures in abundance, learning that life can be a magical pathway towards self-indulgence if one embraces it without fear and in full bloom.
What They Excel In
April 29th born excel in all things that are creative, that allow them to express their talents in their pure beauty and magnificence, and hold the sense of magic in their heart at all times. Even when they are crying or constantly sad, the beauty of their Soul shines through these emotions for others to see. They are wonderful gatherers of people, singers, artists, and missionaries. With a need to help those in need, save stray dogs and every worm that crawled in the road after rain, they excel in work that requires compassion and love.
April 29th Birthday Gift
Their birthday should have everything from a magician, to sprinklers in the ceiling, confetti, fine music, big, mushy cake, and cocktails in many colors they have never seen or tried before. They want something inspiring and beautiful, something colorful and reminding them of flight and creativity, something made out of silk or lace. You can give them their favorite new album or a see-through scarf. From their partner, they will love a statement of intimacy, a letter or a song written for them.
Positive Traits for April 29th Born
Inspired, talented, multicultural and wide, they hold the unity of all things in their pure faith and know that there is something beyond our reality, however stiff or unchangeable it might seem.
Negative Traits for April 29th Born
Shady and living in a constant illusion, they could become dishonest or lost trying to defend themselves from the outer world. Feeling like they cannot adapt, they turn to toxic substances to numb emotions that aren't seen as "normal".
Healing Crystal
To boost their talents and inspire them to shine, they should use aqua aura quartz. It is a stone that helps one prevent any form of psychic attack, cleansing the aura and building a permeable wall of protection that only lets good vibes into their emotional world. This is a crystal that brings peace and it is best used in meditation and soothing, calming moments of relaxation. Created under human-made conditions, it is a stone that allows the person using it to connect the magic of nature with the social realm and the touch of human race that is easily condemned by such sensitive individuals.
Sabian Symbol
The Sabian symbol for Taurus representatives born on April 29th:
"A Fully Decorated Christmas Tree"
The beauty of this date hides in this Sabian symbol, standing for the promise of everything that can be if they learn their lessons and do everything right. It is a symbol that unifies tradition with magic, just like their Soul is bound to unify the two in their own core. The fact that this Christmas tree is fully decorated points to the magic that is already created, there to decorate the world, and not so much the process of creating it. This serves to turn our focus on those talents in a person that are already there and magical just as they are.
Famous Birthdays on 29th of April
In 1954 Jerry Seinfeld is born, an American comedian and actor, known by an unusual semifictional version of himself in the sitcom Seinfeld. He has been known to promote and practice transcendental meditation.
In 1958 Michelle Pfeiffer was born, an American actress with her greatest successes in Batman Returns, Dangerous Minds and Dangerous Liaisons. Her last (and still lasting) marriage, the one she has children in, started out as a blind date her friends set up for her.
In 1970 Uma Thurman was born, an American actress who rose to prominence with her role in Pulp Fiction. Even her name has that Neptunian glow as it means "splendor, light" and is one of the epithets of Hindu Goddess Parvati.
Important Historical Events on 29th of April
1770 – The arrival of James Cook (born on November 7th) in Australia.
1910 – The first budget in the history of Great Britain with the expressed intent of redistributing wealth among the public is passed by the Parliament of the United Kingdom.
1945 – Adolf Hitler (born on April 20th) and Eva Braun (born on February 6th) get married in a bunker, in agreement to commit suicide the following day.
1953 – The broadcast of the first US experimental 3D television.
1968 – The opening of the controversial musical Hair on Broadway.
1997 – Production, stockpiling and use of chemical weapons are outlawed as the Chemical Weapons Convection enters into force.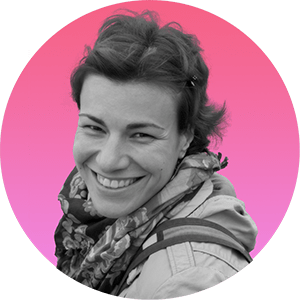 Iva Vucinic is a highly regarded professional astrologer & psychologist. Certified by the International Society for Astrological Research (ISAR CAP) and a graduate of Johannes Kepler Institute.
Iva is also an accomplished writer, with her work on astrology featured in major media outlets such as Yahoo, Daily Mail, Cosmopolitan, BuzzFeed, NBC ...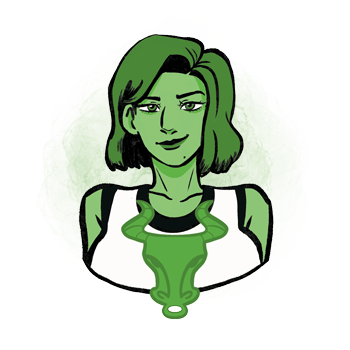 Additional Information
Taurus - traits, personality, dates, characteristics and astrological sign information.
Taurus Man - information and insights on the Taurus man.
Taurus Woman - information and insights on the Taurus woman.
Taurus Compatibility - the compatibility of Taurus with the other astrological signs in love, sex, relationships and life.
Taurus History - the history of Taurus and the stories behind it.
Taurus Symbol - images and interpretations of the Taurus symbol and ruler.
Zodiac Calendar - Discover what your date of birth tells about your character, motivation and purpose in life.