04/01 Birthday - Zodiac Information
April 1st Zodiac
Date: April 1st
Zodiac Sign: Aries
Color: Coffee
In One Word: Expression
Shape: Two Circles
Strength: Strong Personality
Weakness: Dictatorship
Most Compatible With: Libra

The strangest thing in being born on April 1st hides in the fact that something funny and seen as a joke becomes real. One's birth is not an April joke, and the fact that it can be construed as such gives some interesting tasks to one's ego in the field of the collective spirit and unconsciousness. They will see that the influence of their surroundings shapes their reality, and vice versa, and could discover an incredible pool of power they carry within if they take their own existence seriously.
April 1st Horoscope
(Pluto) – SUN – (Pluto) – SATURN
An archetypal contact between a father and his son becomes obvious on the 1st of April. Authority in a person's life is there to be tested, questioned all the time, and the one to make mistakes, put too much pressure, and shape diamonds in the process. Ego is fragile and incredibly strong, both at the same time, for there is faith inside their core that they strive to find and this gives their powerful Sun all the motivation it needs to build a foundation for the desired future. Inevitable circumstances need to be accepted and embraced, responsibilities will be many and push them over all boundaries they have. In the end, their state of satisfaction depends on their gratitude for all experiences they had in their lifetime, good or bad.
Love and Emotions
When we speak of love, we have to acknowledge that a person born on the 1st of April has a story of self to uncover before finding fulfillment in any romance. Their confidence could kick in too late, when their chance to be with someone they care for is already gone. Bad timing can become their greatest challenge, as well as differences in upbringing, education, or entire views on life, optimism, and health that cannot ever intertwine in the right way.
However, they tend to focus on one goal at a time and become real conquerors when they fall in love. They will win the hearts of many if they aren't too afraid to connect, and have the ability to build a powerful sense of humor and sarcasm through irony of life. Their warm heart is often hiding behind the wall meant to protect it though, and they could choose partners that are out of their reach to play out their own untouchable glow. As they build the feeling of belonging and emotional safety, they become open for the right kind of relationship that could last a lifetime.
Purpose
Reputation plays an enormous role in lives of those born on April 1st. They feel a very deeply rooted need to prove their intelligence and abilities to the rest of the world, and wish to be recognized by all the right people in all the right moments. These individuals have something to say, something to share, and something to create with their own two hands. Their goal is to listen and understand, while relying on communication and movement, ready to express their own truth in a way that doesn't disturb the balance of the group. Their ego shouldn't be hurt by statements of other people or authority, but kept on a safe distance with personal boundaries respected in every relationship they build.
What They Excel In
A person born on the 1st of April has an interesting sense of humor. They are wonderful speakers, deep thinkers, aware and confident in leading positions. When organized well, they will be good at anything they think of doing. Still, too much responsibility often burdens them greatly and they can turn to dictators that expect greatness from everyone around them. Leading positions will either make them grand or unbearable for everyone depending on them.
April 1st Birthday Gift
The choice of a birthday gift for a person born on April 1st really has to steer clear of the traditional symbolism of this "funny" date. The atmosphere isn't in sync with the depth of the personality of those born on it, and their actual curiosity that should be supported every step of the way. If you want to make these individuals truly happy, choose something that will inspire their inner world through information, movement, and connection to others. Give them a laptop, a new phone, a pen, or something they can read, sink into, and study for days to come.
Positive Traits for April 1st Born
Strong, decisive, ambitious, with qualities that are set in stone, these individuals never give up when they set a higher goal. They understand the need for healthy boundaries and show to be spiritual leaders, stable and reliable every step of the way.
Negative Traits for April 1st Born
Pressuring, demanding, and unforgiving, they can become too stiff to move, change or relax. The spasm in their spine makes them inflexible for other people and could lead to solitude and resentment.
Healing Crystal
Gold selenite is a wonderful stone to aid the growth of personality and awareness in those born on the 1st of April. This is a crystal that helps create a healthy connection to God or any system of faith one needs to build in their core, recognizing it as the higher truth. It is best used in meditation and in the evening, but can also relieve them of stress before public appearances or any form of self-expression in pressuring or intimidating circumstances.
Sabian Symbol
The Sabian symbol for Aries representatives born on April 1st born in one of the two years preceding a leap year:
"The Ruler of a Nation"
The Sabian symbol for Aries representatives born on April 1st of a leap year and a year that follows:
"A Triangularly Shaped Flight of Wild Geese"
Sabian symbols for the 1st of April speak of a victorious individual or group, something that is to prove success through vision and movement. While the first symbol speaks of the position that needs to be justified and shows how the Sun and Saturn coexist in the most powerful combination (that bears the most responsibility), the second one is one step ahead of it, as an announcement of all the good things that will come. Also, geese flying in a formation may be interpreted through their migration and combined with the first image, we can presume that a person has wings to fly away and live in a distant land, but their status, responsibility and self-image stop them from making the needed change.
Famous Birthdays on 1st of April
In 1815 Otto von Bismarck was born, a German politician who engineered a series of wars that unified the states of Germany and formed a powerful German empire. It is said that he was "strong-willed, outspoken and sometimes judged overbearing".
In 1919 Joseph Murray was born, an American surgeon and soldier who received a Nobel Prize for discoveries in the field of organ and cell transplantation, and was the first surgeon to perform a successful kidney transplant on identical twins.
In 1932 Debbie Reynolds was born, a Scottish-Irish American actress, dancer and singer, known best for her breakout role in Singin' in the Rain. With a deep inner faith, she died only one day after her daughter's death, and stated "I want to be with Carrie" shortly before she died.
Important Historical Events on 1st of April
1926 – Samuel Morey (born on October 23rd) receives a patent for a "Gas or Vapor Engine" with no compression.
1891 – The foundation of the Wrigley Company in Chicago.
1924 – The formation of the Royal Canadian Air Force.
1976 – Steve Jobs (born on February 24th), Steve Wozniak (born on August 11th) and Ronald Wayne (born on May 17th) form Apple Inc.
2001 – Netherlands allows same-sex marriage and becomes the first contemporary country to do so.
2004 – Gmail is announced to the public by Google.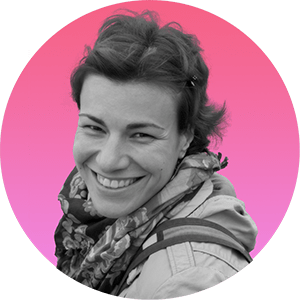 Iva Vucinic is a highly regarded professional astrologer & psychologist. Certified by the International Society for Astrological Research (ISAR CAP) and a graduate of Johannes Kepler Institute.
Iva is also an accomplished writer, with her work on astrology featured in major media outlets such as Yahoo, Daily Mail, Cosmopolitan, BuzzFeed, NBC ...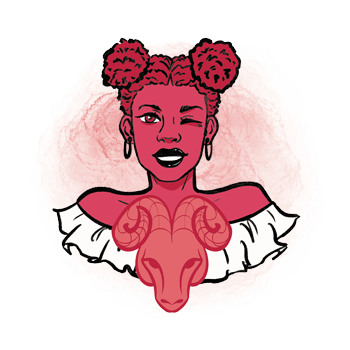 Additional Information
Aries - traits, personality, dates, characteristics and astrological sign information.
Aries Man - information and insights on the Aries man.
Aries Woman - information and insights on the Aries woman.
Aries Compatibility - the compatibility of Aries with the other astrological signs in love, sex, relationships and life.
Aries History - the history of Aries and the stories behind it.
Aries Symbol - images and interpretations of the Aries symbol and ruler.
Zodiac Calendar - Discover what your date of birth tells about your character, motivation and purpose in life.