04/23 Birthday - Zodiac Information
April 23rd Zodiac
Date: April 23rd
Zodiac Sign: Taurus
Color: Pearl White
In One Word: Bubble
Shape: Hyperbole
Strength: Big Heart
Weakness: Irrational Expectations
Most Compatible With: Capricorn

This is a date of natural consequences and the ability to overcome what brings a person down. Every person born on April 23rd knows suffering but sees it through their own pink lens, and this heals their surroundings and the world they live in, for they give a perspective of positivity to those who need it to feel ready to face resolutions and steps they need to take to move on.
April 23rd Horoscope
MOON – JUPITER – (Pluto) – SATURN
This is a planetary row that speaks of difficulty that is dependent solely on one's ability to change their perspective and believe in what is about to come. It is not realistic to expect those born on the 23rd of April to all be clairvoyant, but this isn't that far from the truth if they manage to overcome the weight of Saturn in their personal story. Someone or something from the past always seems to be holding them back, and they'll have to take away their own pink goggles to face the challenge and take responsibility for all that needs to be done.
Love and Emotions
Each April 23rd born is filled with a desire in their heart to give something away. They will actively share love and devotion, deeply caring for every partner and friend they meet along the way. Still, they could be unable to realize just how much the other person is ready to take in. As they learn to sense the realistic state of others and their emotional limitations, they will also realize that their loneliness can be healed with a person who is willing to open up in front of them.
To create the right atmosphere to attract the partner they seek, they need to keep their rational approach in balance with the dreamy one, and realize that idealism will be rewarded only if reality is recognized every second of the way. Their beliefs in goodness will take them forwards quickly, and while they might get married young, it is typical for them to take time to build truly intimate and close relationships in which they are really free to show their true personality.
Purpose
The purpose in life of those born on April 23rd is to find Divine Love and face all their shadows and demons that keep it away. It is the exaltation of the Moon they desire, and they should find it in absolute forgiveness, unconditional love, and a childish acceptance of every single person that enters their life. They need to grow and adapt, learn and teach, until they reach the point in which they feel safe to manifest and shine on larger audiences and people whose hearts naturally incline towards theirs.
What They Excel In
Givers of the calendar, individuals born on April 23rd have something to share even when they don't have anything material they can hold on to. They don't need much to give the love, except their faith in it. Depending on their convictions and mission they feel deep in their heart, they will either travel to spread the word or become teachers, missionaries, and healers that use alternative methods or healing. They excel in all things that are confusing to others and this will make them a bit scary to the masses, but reveal their talent as something truly useful to the world they live in.
April 23rd Birthday Gift
A gift for a Taurus born on April 23rd needs to teach them something or make them laugh. They really don't need anything else. While material things of value always bring a sense of self-worth to a person born in their sign, this isn't something they will cherish as much as a piece of art, a poem, or a photograph taken of them while they were sleeping. They want something artistic, something to intrigue them and make their heart jump. If you can't find anything that suits this nature, you can always buy a book of children's jokes or a comic you know they will laugh at.
Positive Traits for April 23rd Born
Optimistic, alive, colorful and honest, they are a refreshment to be with as if they had a shield to protect everyone around them from anything negative that might come. They are giving and sharing, and always have something to strive for on their path to satisfaction.
Negative Traits for April 23rd Born
Dreamy, lost, and overburdened with ideals that don't coincide with the real world, they often need someone to remind them of gratitude and things they have in their life that others might not, however small or insignificant they might seem.
Healing Crystal
When a person born on the 23rd of April is in search for their stone, they will hopefully stumble upon charoite. It is a wonderful crystal that inspires them to be of service to others in order to reach their path of fulfillment. At the same time, this stone will protect them from negative influences and psychic attack, and keep them encouraged to give what they are here to share to everyone who finds their way into their life.
Sabian Symbol
The Sabian symbol for Taurus representatives born on April 23rd born in any year that isn't a leap year:
"Natural Steps Lead to a Lawn of Clover in Bloom"
The Sabian symbol for Taurus representatives born on April 23rd of a leap year:
"The Pot of Gold at the End of the Rainbow"
With the second symbol standing for greatest value of the zodiac, the 3rd degree of Taurus and the exaltation of the Soul, it isn't surprising to see something as rewarding as these two symbols combined. This is a special date when Nature is on the side of those born in it, and when creativity, inspiration, and talents are needed to reach the pot of gold at the end of the road. As if these symbols were two steps towards material value, one of them will open the door to colorful realities in natural surroundings, and the other show that these colors lead them to something new and incredibly valuable.
Famous Birthdays on 23rd of April
In 1564 William Shakespeare was born, an English poet and playwright, regarded as one of the best writers in English language. His vision led to an entirely different writing style and plays that are still played all over the world.
In 1928 Shirley Temple was born, an American actress, singer and dancer, with an incredible acting and diplomatic career that inspired many. It is interesting to notice that she has her own cocktail considering the fact that her life's purpose is found in the symbolism of Neptune.
In 1979 Jaime King was born, an American actress and model that starred at Pearl Harbor, Sin City and the series Hart of Dixie. Her relation to Neptune led to an early addiction to heroin which she recovered from successfully.
Important Historical Events on 23rd of April
1635 – In Boston, the first public school of the US is founded.
1985 – Coca-Cola changes to New Coke that gives a poor response of the public.
1914 – The first game of baseball at Wrigley Field in Chicago.
1951 – The arrest for espionage of William N. Oatis (born on January 4th), an American journalist.
1990 – The UN takes on the state of Namibia, making it their 160th member.
2005 – YouTube release of the first ever video on this website named "Me at the zoo".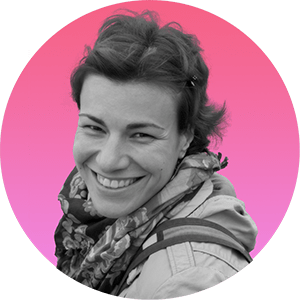 Iva Vucinic is a highly regarded professional astrologer & psychologist. Certified by the International Society for Astrological Research (ISAR CAP) and a graduate of Johannes Kepler Institute.
Iva is also an accomplished writer, with her work on astrology featured in major media outlets such as Yahoo, Daily Mail, Cosmopolitan, BuzzFeed, NBC ...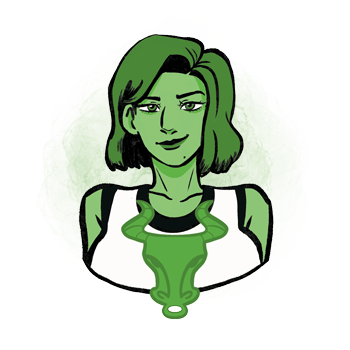 Additional Information
Taurus - traits, personality, dates, characteristics and astrological sign information.
Taurus Man - information and insights on the Taurus man.
Taurus Woman - information and insights on the Taurus woman.
Taurus Compatibility - the compatibility of Taurus with the other astrological signs in love, sex, relationships and life.
Taurus History - the history of Taurus and the stories behind it.
Taurus Symbol - images and interpretations of the Taurus symbol and ruler.
Zodiac Calendar - Discover what your date of birth tells about your character, motivation and purpose in life.