04/17 Birthday - Zodiac Information
April 17th Zodiac
Date: April 17th
Zodiac Sign: Aries
Color: Sky Blue
In One Word: Burst
Shape: Zig Zag
Strength: Believing
Weakness: Rebellious
Most Compatible With: Libra

April 17th stands for a date that makes a sharp turn inside the zodiac and the flow of one year. This is a place where everything changes, and the prosperity behind the change depends solely on one's convictions and inner state of faith. Those born on this date will find that optimism and positivity paint their world in vivid colors they need to succeed.
April 17th Horoscope
SUN – URANUS – (Pluto) – SATURN
The connection of such powerful entities in one planetary row must speak of a drastic change that is in some way traumatic or impossible to metabolize for a person born on April 17th. Although it is easy to feel empowered by this energetic flow and the force behind these planets, testing boundaries comes naturally and brings out too many questions that need to be answered and too much stress in an electrifying approach. These individuals have the ability to work fast and do many things at once, but when they give a big amount of energy at once, they also need time to rest from the intense activity. What they often fail to see is the moment when they have crossed the line of pleasurable and successful and became tired and stressed out.
A fine balance that needs to be made in the second level of approach to their personality is in connection to power and sensitivity, for their nature often doesn't allow much tenderness for themselves. As they find a way to slow down and act on the softest of intentions in their heart, they become mellow enough to know how far they are truly willing to go.
Love and Emotions
When we try to unravel what is going on in the emotional world of individuals born on the 17th of April, we must recognize their need for liberation first. Their primal planetary row speaks of a touch of Sun with Uranus and it will rarely give them the need to get entangled in long-term bonds that seem to take away their individuality and freedom. The need they have to push through and break free could lead them into many stressful bonds that should be broken and changed in their core, until the right friendship becomes the foundation for true love.
Their love life can be filled with changes, desires that cannot be quenched, and tryouts that don't lead anywhere, and their need to be loved by someone could keep them tied to all the wrong people. As they finally break free from unquenchable desire and become human with all their faults accepted, they finally open up for meaningful bonds that will keep them close to another human being for a long time.
Purpose
It seems natural for those born on April 17th to fight for miracles and push themselves into many directions at once, but their real purpose in life is to find one sole mission to be on until they reach their inner state of truth. They are made to become teachers, gurus, and special philosophers who know which direction to take and where they can lead other people. While their expanding nature of a hidden traveler might take them to different locations where their perspective will change, their core needs guidance and strong faith to find the meaning of life in daily matters they commit to.
What They Excel In
Scientific and innovative minds, they become engineers and programmers, as well as incredible sportsmen and team mates that truly make a difference. They will be good friends, ready to jump in and save the day when someone is in need, but their social contacts tend to last shorter than they would like them to. They also excel in all things that give them the ability to manifest their visions and bring them to life, and this is where horticulture, architecture, and planning come to be good choices.
April 17th Birthday Gift
To bring joy into lives of those born on the 17th of April, you simply must jump out of the ordinary. They don't need common things in their life for they see everything in many more colors that the rest of the population might be able to imagine. You can always carefully choose a piece of modern technology to spark their curiosity, or organize fireworks in front of their window, with the main objective being the element of surprise and something to truly shake up their world. This isn't someone who needs another new novel, even though they might love to read, or a piece of archaic art that doesn't inspire them.
Positive Traits for April 17th Born
Ready to evolve, energetic and friendly, this is someone willing to share, learn, confide in others, and build a powerful network of people to support the common goal. Astrologers, teachers, missionaries with a cause, they won't give up until the impossible is achieved.
Negative Traits for April 17th Born
They are stubborn but always on the verge of an inner explosion, sensitive but pushy, nervous, irritated, and short-tempered. There is a neurosis rooted in their personality that cannot seem to free them for any form of inner peace.
Healing Crystal
Scapolite is a wonderful stone to aid self-discipline in those born on April 17th, for it teaches them what objective mental planning is and helps them respect their own limits. It is the stone to provide clarity on what they need to make advancements they desire, and also to block influences that sabotage one's growth and life in general. This is the crystal that affects conscious change, clears effects of any form of trauma, and removes blockages from the solar plexus chakra and the Sun.
Sabian Symbol
The Sabian symbol for Aries representatives born on April 17th born in any year that isn't a leap year:
"Through Imagination a Lost Opportunity is Regained"
The Sabian symbol for Aries representatives born on April 17th of a leap year:
"A Large Audiences Confronts the Performer Who Disappointed Its Expectations"
Generally speaking, these two symbols combined speak of some sort of disappointment that a person is held accountable for. Still, there is a way out of this situation, even if many people are angry or unsatisfied like the audiences in the second Sabian symbol, and we can see that a person born on the 17th of April has a chance to bring their vision to life, imagine what might be and create it in the real world, and fix things that led to disappointment and disillusionment.
Famous Birthdays on 17th of April
In 1959 Sean Bean was born, an English actor recognized for his roles in The Lord of the Rings trilogy and his role of Ned Stark in Game of Thrones. He is considered a loner although he doesn't accept this label easily, and he has been married and divorced four times.
In 1972 Jennifer Garner was born, an American actress best known for her role of Sidney Bristow in Alias. She found her mission as an activist for early childhood education and is a board member of Save the Children.
In 1974 Victoria Beckham was born, an English singer and fashion designer who rose to fame as one of the Spice Girls. She also worked with Save the Children, and has found her one friend to share a long relationship with in David Beckham.
Important Historical Events on 17th of April
1492 – The Capitulations of Santa Fe are signed by Spain and Christopher Columbus and he is to travel to Asia to collect spices.
1907 – The maximal number of people (11,474) processed in the Ellis Island immigration center in one day.
1951 – The first national park of the UK is established in the Peak District.
1970 – After a risky mission, Apollo 13 spacecraft returns to Earth safely.
1971 – The formation of the People's Republic of Bangladesh.
2014 – The confirmation of the discovery of the first Earth-size planet in the habitable zone of another star by NASA.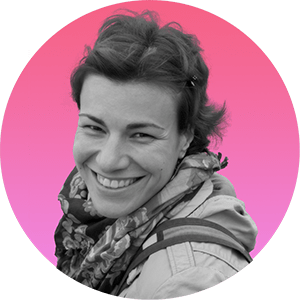 Iva Vucinic is a highly regarded professional astrologer & psychologist. Certified by the International Society for Astrological Research (ISAR CAP) and a graduate of Johannes Kepler Institute.
Iva is also an accomplished writer, with her work on astrology featured in major media outlets such as Yahoo, Daily Mail, Cosmopolitan, BuzzFeed, NBC ...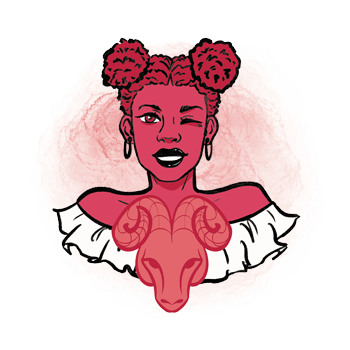 Additional Information
Aries - traits, personality, dates, characteristics and astrological sign information.
Aries Man - information and insights on the Aries man.
Aries Woman - information and insights on the Aries woman.
Aries Compatibility - the compatibility of Aries with the other astrological signs in love, sex, relationships and life.
Aries History - the history of Aries and the stories behind it.
Aries Symbol - images and interpretations of the Aries symbol and ruler.
Zodiac Calendar - Discover what your date of birth tells about your character, motivation and purpose in life.