04/24 Birthday - Zodiac Information
April 24th Zodiac
Date: April 24th
Zodiac Sign: Taurus
Color: Eggshell
In One Word: Icing
Shape: Thick Line
Strength: Depth of Emotion
Weakness: Depressive
Most Compatible With: Scorpio

A date such as April 24th holds a sense of mystery to it that needs to be unveiled. While it is not typical to observe it through all its shades and dark colors, we have to acknowledge the difficulty that souls born on this date bring into the world to heal. As realistic views come to the surface one by one, people born on this date realize that there is something much deeper and more satisfying than things they have been tied to.
April 24th Horoscope
MOON – SATURN – (Pluto) – SATURN
At first sight, this planetary row doesn't seem that lucky or light. Still, we mustn't forget that this is a date when the Sun is set where the Moon is exalted and this gives a new dimension to the need of this time that might seem difficult at first. It is obvious that emotions define individuals born at this time, and they need to learn what is truly special about their personality. While they circumstances might not be supportive or just as they grow up, they will serve them to build a life of wonder if they only take their life in their own two hands and realize that ugly behavior of other people when they were children, wasn't their fault.
In the second step of our interpretation, we are looking at the change of the Sun that needs to go deep under the ground to dig up the real personality they were born to. Everything that makes these individuals special could come through the strangest and darkest of experiences, and although they might turn to masochists in search for pain and trouble, in most cases they move through life changing and making progress, always striving for the next step on the next level of evolution.
Love and Emotions
Lives of people born on the 24th of April tend to be filled with emotional challenges, simply because they hold the opposition inside their primal nature. They will fall in love deeply only on rare occasions, but feel things along the way that others only presume are there. Blindness of love doesn't feel right when they are bruised and hurt one too many times. They need a partner to cherish them and be honest and straightforward in every situation that presents itself.
Scorpios are their best match mostly because of their dedication, for the approach and an obsessive nature of the sign can make these individuals feel safe with their relationship seemingly free from the possibility of betrayal. They seek focus and true love and usually have a lot to learn, which is why they tend to connect with special people as they get older with a much larger probability. There is no reason to worry here though for once they learn to see their life in color they will easily find someone to dance around it with.
Purpose
Self-recognition is the main purpose in life of those born on April 24th. Although their nature seems scattered between emotional issues and status, their career and family, or other extremes of love and reason, it is clear that their set of priorities makes all the difference to how things in their world will develop. It is their primal need to find the core they can function in, ready to balance out all things important to them while confident about their choices and people they choose to be surrounded with.
What They Excel In
A person born on April 24th helps wounded people heal, and souls that have lost their pieces in the past mend, regenerate, and return to points where spasm was created to unravel the scene and learn from it. Although they can be strict in their approach to other people, deep understanding of pain hides in their nature as a blessing in disguise that gives them a powerful role in the world they need to embrace.
April 24th Birthday Gift
It isn't easy to find the perfect birthday gift for someone born on April 24th. It can be something green and something made out of natural materials. They are much more modest than some other Taurus representatives tend to be, and believe in the reciprocity of things that happen. If you buy something truly expensive, it could burden them and make them feel like they cannot do the same for you, so keep your wallet in check and choose something personal and deep in its message instead of making them feel indebted.
Positive Traits for April 24th Born
Deep, thorough and consistent, they will stand their ground and be reliable, strong, and grounded for as long as it is needed. This is someone others can rely on, stable and truthful in their approach to relationships.
Negative Traits for April 24th Born
Set in their ways, stubborn, unwilling to change however hard life pushes them to, they are typically filled with convictions that distance them from other people and make them feel lonely, sometimes even depressed.
Healing Crystal
Seraphinite should meet the need of a person born on the 24th of April, as a stone to aid self-healing and reaching for the Divine Feminine. This crystal affects the body on physical and emotional planes, mostly focusing one's energy to create a contact with the angelic realm where bliss becomes a natural part of their existence. Although this might sound a bit strange to someone as grounded and practical as a Taurus, this gentle uplifting energy might help them shake loose and relax in situations that require their more flexible presence.
Sabian Symbol
The Sabian symbol for Taurus representatives born on April 24th:
"The Pot of Gold at the End of the Rainbow"
The story of this symbol standing alone isn't so much about the gold waiting at the end of the road, but the way one should observe the road itself. Saturn in their planetary row tends to make individuals born at this time a bit grey in their views on life, turning them to strive for high goals while forgetting to pay attention to everything going on along the way. They are to learn to see life in color to be guided in the right direction, and towards their personal "pot of gold", whatever the metaphor hiding behind its name.
Famous Birthdays on 24th of April
In 1930 Richard Donner was born, an American actor and director. He became famous by creating the first superhero movie Superman, reaching for his purpose seen in the symbolism of the Sun.
In 1942 Barbra Streisand was born, an American singer and actress, one of the most successful and popular artists of all time. She overcame the feeling of loss she suffered throughout her childhood when her father died, and took on the role of the Sun herself.
In 1982 Kelly Clarkson was born, an American singer and songwriter, the winner of three Grammy Awards, as well as many others. Similar to Barbra Streisand, she had difficulty of her own, being one of three children all of which separated after their parents' divorce when she was 6 years old.
Important Historical Events on 24th of April
1184 BC – Considered the traditional date when Troy fell.
1704 – The Boston News-Letter is published as the first regular newspaper in British Colonial America.
1895 – Joshua Slocum (born on February 20th) becomes the first man to begin sail that is to be performed single-handedly around the world.
1914 – The Franck-Hertz experiment is presented to the German Physical Society as a foundation of quantum mechanics.
1953 – Queen Elizabeth II (born on April 21st) knights Winston Churchill (born on November 30th).
1990 – The launch of the Hubble Space Telescope.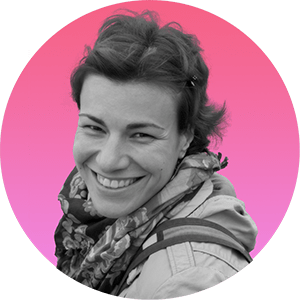 Iva Vucinic is a highly regarded professional astrologer & psychologist. Certified by the International Society for Astrological Research (ISAR CAP) and a graduate of Johannes Kepler Institute.
Iva is also an accomplished writer, with her work on astrology featured in major media outlets such as Yahoo, Daily Mail, Cosmopolitan, BuzzFeed, NBC ...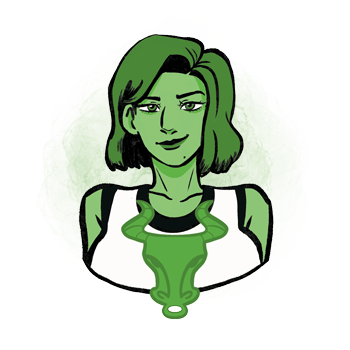 Additional Information
Taurus - traits, personality, dates, characteristics and astrological sign information.
Taurus Man - information and insights on the Taurus man.
Taurus Woman - information and insights on the Taurus woman.
Taurus Compatibility - the compatibility of Taurus with the other astrological signs in love, sex, relationships and life.
Taurus History - the history of Taurus and the stories behind it.
Taurus Symbol - images and interpretations of the Taurus symbol and ruler.
Zodiac Calendar - Discover what your date of birth tells about your character, motivation and purpose in life.