04/20 Birthday - Zodiac Information
April 20th Zodiac
Date: April 20th
Zodiac Sign: Aries
Color: Blush
In One Word: Rebirth
Shape: Semicircle
Strength: Love
Weakness: Dismissal
Most Compatible With: Sagittarius

April 20th is a date when the Sun moves from the sign of Aries to the sign of Taurus, and it can best be described as a date when physical love is born. It is the start of all pleasures, a point where energy becomes matter, and negative emotions turn to forgiveness and love. It is a place of deep personal change, on physical and emotional planes primarily, and will give the image of rebirth in lives of those born at this time.
April 20th Horoscope
MOON – PLUTO – (Pluto) – SATURN
Deep emotional changes are necessary in lives of people born on the 20th of April, for this is one of the biggest challenges for the Moon in a planetary row. There is a lot of repression in deep unconscious processes and the Soul of a person is typically connected to another place and time, left with deep issues and scars to be resolved. In constant touch with the "other side", these individuals understand what different people fear, they love change, and constantly search for something to create, but could have psychological and emotional problems they have a real trouble finding roots to.
Love and Emotions
With love set as their main purpose in life, those born on April 20th have a way of finding it in the strangest of places and the most damaged of people. While someone else might choose to end their inner struggles on their own and find a partner only when they are ready, this isn't the case for individuals born on this date, as they recognize what needs to be healed in their own heart only by interacting with others. Their relationships get better as time goes by and they discover beauty and faith in their inner world through them, even when hardship is involved.
At first, they could choose troubled souls for their partners, people who need help and guidance, with problematic family relationships and habits, conflicts and abuse posing as a natural part of their surroundings. As time goes by and they learn to be more flexible with their own past, the love they build for the Self will lead them towards liberating bonds and partners whose sole purpose is to set a part of them free. Many processes need to be lived through in order for these individuals to find true love for their own heart, mind, and body.
Purpose
April 20th is a day that ultimately speaks of a constant search for balance and love. For individuals born at this time, main focus in life comes down to close relationships, dance, music, and inspiration they can find in beauties of the world. They are to discover that they have someone incredible living inside their body, and should turn to artistic choices and matters of talent for art and music with any chance they get, so they can build the image of self-worth they deserve to have.
What They Excel In
When a person is born on the 20th of April, they excel in all things that help cleanse one's soul and aura from hurt and pain of any kind. This will make them excel in energetic work with others, psychology, as well as nutrition advice or any form of guidance for those who feel weak or overburdened with circumstance and physical existence. The amount of compassion they build for others will ultimately lead towards their personal freedom and the state in which they finally begin to excel in matters of Venus, such as art, music, togetherness, inspiration, color and beauty in any form.
April 20th Birthday Gift
When you choose a gift for your April 20th born, you need to keep in mind that their inner state can be either really detached or really depressive at times. While this may not be the case on the day of their birthday, it is wise to keep it in mind when considering sarcastic presents and those that might make them anxious about the future. They need something to hold on to that will allow them to change, something to touch, shape and manifest. While Play Doh may be the safest bet, it is even better to get them something that will help them work on their inner issues and shape their heart.
Positive Traits for April 20th Born
Artistic, ready to dive deep and dig up answers other people run away from, they are the manifestation of the zodiac and those who inspire others to create. They are beautiful on the inside, willing to change, let go, and become an entirely different person.
Negative Traits for April 20th Born
Depressed, unforgiving and dark, they could hold on to the idea that being static will bring them peace and tie everyone around them up in their black world. They can get manipulative, emotionally empty, and sometimes indifferent towards life itself.
Healing Crystal
The right stone for a person born on April 20th is the Gaia stone, green obsidian from the ash of the eruption of a volcano, Mt. St. Helen's. It is a crystal of powerful Earthly energy used for connection with the feminine within, helping self-healing and protecting from emotional wounds and traumas from the past. It represents something burning and impossible to hold on to, bursting out in the open where it can be seen, cooled down, hardened and finally touched. It is best worn in jewelry for this symbolizes the beauty created from the inner darkness we unveil.
Sabian Symbol
The Sabian symbol for Aries representatives born on April 20th born in any year that isn't a leap year:
"A Duck Pond and Its Brood"
The Sabian symbol for Taurus representatives born on April 20th of a leap year:
"A Clear Mountain Stream"
Sabian symbols for the 20th of April combine to a lot of water, static and movable, both of which represent one type of emotional flow. We can see that something is born from things that last and it is important for these individuals to build stability of emotion to find their creative power. On the other hand, a fast mountain stream brings clarity to their world and while it might not be productive to stay in constant change, it creates an opportunity to cleanse and prepare for things that are about to last down the road. Their life seems to be a road towards settling down, discovering where peace is found, and turning to stability from the state of absolute chaos or darkness.
Famous Birthdays on 20th of April
In 1889 Adolf Hitler was born, an Austrian German soldier and politician, known for obvious reasons as one of the darkest men who ever lived. He manifested quite vividly the negative traits of a person born on this date.
In 1949 Jessica Lange was born, an American actress and the recipient of Academy Awards, a Tony Award, Emmy Awards, Golden Globe Awards, etc. She has revealed that she suffers from depression and stated, "Though my dark side is dormant right now, it continues to play a big role in whatever capacity I have to be creative."
In 1972 Carmen Electra was born, an American model and actress who rose to fame thanks to her role of Lani McKenzie on Baywatch. She stated that after her mother and sister died within two weeks from one another, she didn't want to lose anyone else and married her boyfriend Dennis Rodman in Vegas because of that.
Important Historical Events on 20th of April
1534 – The first voyage of Jacques Cartier (born on December 31st) to east coast of Canada, Newfoundland and Labrador.
1657 – Jews in NYC (New Amsterdam at the time) are granted their freedom of religion.
1862 – The theory of spontaneous generation is falsified by the experiment conducted by Louis Pasteur (born on December 27) and Claude Bernard (born on July 12th).
1884 – Radium chloride is refined by Pierre (born on May 15th) and Marie Curie (born on November 7th).
1945 – Adolf Hitler (born on this date) makes his last trip to the surface to award Iron Crosses to boy soldiers of the Hitler Youth.
2010 – The Deepwater Horizon drilling rig explodes, kills eleven workers, and marks the beginning of an oil spill that will last for six months.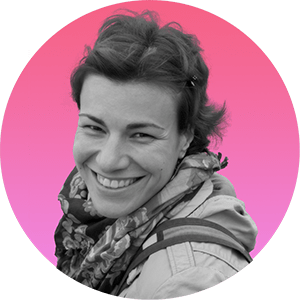 Iva Vucinic is a highly regarded professional astrologer & psychologist. Certified by the International Society for Astrological Research (ISAR CAP) and a graduate of Johannes Kepler Institute.
Iva is also an accomplished writer, with her work on astrology featured in major media outlets such as Yahoo, Daily Mail, Cosmopolitan, BuzzFeed, NBC ...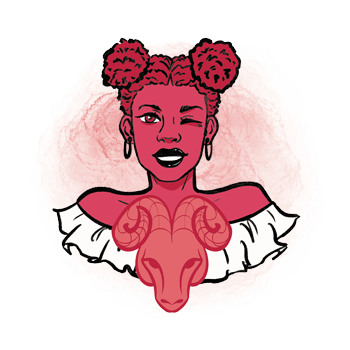 Additional Information
Aries - traits, personality, dates, characteristics and astrological sign information.
Aries Man - information and insights on the Aries man.
Aries Woman - information and insights on the Aries woman.
Aries Compatibility - the compatibility of Aries with the other astrological signs in love, sex, relationships and life.
Aries History - the history of Aries and the stories behind it.
Aries Symbol - images and interpretations of the Aries symbol and ruler.
Zodiac Calendar - Discover what your date of birth tells about your character, motivation and purpose in life.