04/13 Birthday - Zodiac Information
April 13th Zodiac
Date: April 13th
Zodiac Sign: Aries
Color: Red-Violet
In One Word: Widespread
Shape: Two-Sided Arrow Pointing Up and Down
Strength: Beliefs
Weakness: Insisting
Most Compatible With: Gemini

There is something incredibly colorful in the personality of a person born on April 13th, for they seem to have a feminine issue on their hands but need to resolve it through masculine patterns. They are energetic and turned to the higher knowledge, always willing to learn, expand and travel, but often short-sighted to recognize the potential they have if they just stand still for a second or two and summon things in their life using emotion.
April 13th Horoscope
SUN – JUPITER – (Pluto) – SATURN
There is a strong direction and pull of faith in lives of Aries representatives born on the 13th of April, and this makes them excellent soldiers, fighters and people willing to fight for a cause no matter the cost. They are energetic and always on the move, pointing their energy someplace cause they cannot hold it in for very long. They need powerful inner guidance to light the way, and if others impose their values and opinions on them, they could get lost and realize later in life that they have made some wrong choices for people who didn't deserve their commitment.
Love and Emotions
Depending on their personal goals, natal chart and ascendant, they will either idealize the idea of love and chase for it their whole life, or see it as a marginal issue that only serves their social status or their other goals. It is truly important for a person born on April 13th to stay in touch with both their masculine and feminine inner tides, and deal with any anger that has been left unresolved in their emotional world.
When they meet someone to be their equal in every possible way, they will feel inspired and pulled in by the rush of love. It is this thrill that gives them inspiration for so many other things and they should always search for it when it isn't present in their life. The motivation for their chase should be found in pure love instead of something as simple as instincts, and once they realize that it is their sensations, sensitivities and talents that lead the right way, they will do everything they can to hold on to the emotion created with another human.
Purpose
Each Aries representative born on the 13th of April has a task to find grounding and substance, and this is seen in every segment of their life and date analysis. They are to be materialized and manifested as true and unique individuals, and it is their creative power that leads them in the right direction. They will need alone time, meditation, and a strong turn to the Self to discover where their true mission in life lies. Once they find their fruitful direction, they will feel like a joyful child every second of their existence knowing that their energy is invested in something real.
What They Excel In
A person born on April 13th excels in sports, archery, martial arts, and all forms of individual training, massage therapy or work on physiology. They need a challenge to resolve but won't be typical problem-solvers for they lack patience to go into detail and commit to the search for faults. They are wonderful teachers, on a mission to share their knowledge of grounding, and will excel in all things that involve travel, learning and fast expansion that others have a hard time following.
April 13th Birthday Gift
The right birthday gift for a person born on April 13th needs to get them in touch with their own core. Although it is tempting to shower them with new knowledge and information that will spark their desire to grow, it is better to point them to their deep core, where they will find answers they seek. When choosing their present, sense their state of mind and what they are ready for, and give them a voucher for a massage, acupuncture, yoga retreat, or a meditation course that will help them find their true calling instead of wandering around in pink shoes of optimism.
Positive Traits for April 13th Born
Positive and with an impressive sense of humor, they are striving high, always hitting a target, and filled with hope for the future. They are guiding lights in lives of many, teachers and healers of high energy.
Negative Traits for April 13th Born
Wandering around with no aim, lost, troubled by suggestions of others and moral judgment that isn't their own. Judged, tried, and seeing the world and people in it through pink goggles, they may lose faith if they follow guidance of others too far from their own inner needs.
Healing Crystal
Ruby is the best possible stone for a person born on April 13th, for it helps them find inner balance for the excess of energy they possess. It will recharge their energy levels when they are down and fallen due to empty strivings and purposeless battles, just as it will help them build a strong and rational image of their true direction in life and core personality. It is also a crystal that assists them to overcome any sexual dysfunctions or imbalances, and helps them attract new love into their life every day.
Sabian Symbol
The Sabian symbol for Aries representatives born on April 13th born in one of the two years preceding a leap year:
"A Pregnant Woman in Light Summer Dress"
The Sabian symbol for Aries representatives born on April 13th of a leap year and a year that follows:
"Blown Inward by the Wind, the Curtains of an Open Window Take the Shape of a Cornucopia"
There is a bloated shape that serves as a basis for these two symbols, and while it may hold life inside it, it could simply be made out of thin air. The complexity of the opposing signals seen in these two sentences may serve as a guiding light to those born on this date, for they obviously need to follow the path of fruitful existence and check for substance in everything they do. Ultimately, it is the outer influence that creates an empty vision that will disappear as soon as the influence is gone, and only inner creation can truly make a significant difference to their material world and their entire life.
Famous Birthdays on 13th of April
In 1743 Thomas Jefferson was born, the 3rd President of the United States and the principal author of the Declaration of Independence. Although he wandered through many disciplines, from horticulture to mechanics, his mission was obviously set in his presidential role.
In 1866 Butch Cassidy was born, an American criminal and a leader of a gang of criminals known as the "Wild Bunch" in the American Old West. Interestingly, he seems to have found his mission in becoming the image of crime itself and this made his life extensively dramatized in film, television and literature.
In 1892 Robert Watson-Watt was born, a Scottish engineer responsible for the invention of the radar. His need to reach for long distances has obviously manifested through this innovative idea that is still in widespread use in modern age.
Important Historical Events on 13th of April
1742 – Messiah, by George Frideric Handel (born on February 23rd) makes its premiere in Dublin.
1870 – The Metropolitan Museum of Art is founded in NYC.
1941 – USSR and Japan sign a Pact of neutrality.
1960 – Transit 1-B is launched by the US becoming the first satellite navigation system in the world.
1964 – The first time that an African-American male actor, Sidney Poitier (born on February 20th), wins the Best Actor Academy Award.
2017 – The largest ever nonnuclear bomb is dropped by the US in Afghanistan.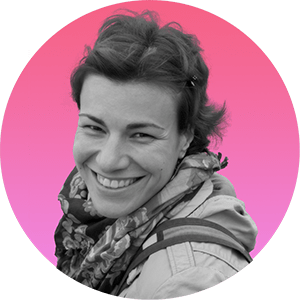 Iva Vucinic is a highly regarded professional astrologer & psychologist. Certified by the International Society for Astrological Research (ISAR CAP) and a graduate of Johannes Kepler Institute.
Iva is also an accomplished writer, with her work on astrology featured in major media outlets such as Yahoo, Daily Mail, Cosmopolitan, BuzzFeed, NBC ...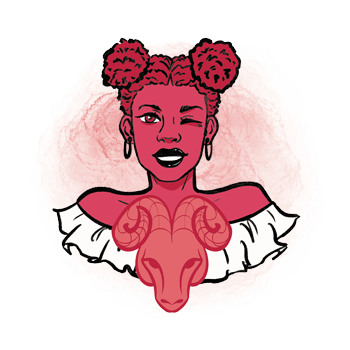 Additional Information
Aries - traits, personality, dates, characteristics and astrological sign information.
Aries Man - information and insights on the Aries man.
Aries Woman - information and insights on the Aries woman.
Aries Compatibility - the compatibility of Aries with the other astrological signs in love, sex, relationships and life.
Aries History - the history of Aries and the stories behind it.
Aries Symbol - images and interpretations of the Aries symbol and ruler.
Zodiac Calendar - Discover what your date of birth tells about your character, motivation and purpose in life.