04/21 Birthday - Zodiac Information
April 21st Zodiac
Date: April 21st
Zodiac Sign: Taurus
Color: Coral Pink
In One Word: Tied
Shape: Cylinder
Strength: Bilateral
Weakness: Static
Most Compatible With: Cancer

The 21st of April speaks of a time that continues something that has already started and speaks of the lack of experience a person has when it comes to physical pleasures of the world. This is a place of hunger but still a point of rational approaches, and a fine line those born at this time search for hides somewhere between feelings and reason. When found, it helps them recover actual possibility to be happy.
April 21st Horoscope
MOON – SUN – (Pluto) – SATURN
When the Moon combines with the Sun, it is always a story of our parents and the way their natures combine. In this case, this is mostly connected to difficulties they have had while a person has been growing up, probably idealizing too much of their bond and seeing it as the image of true love. Ultimate honesty is necessary in their emotional world in order for this planetary row to come alive and become supportive of all they desire in life. If they don't deal with difficulties, they could spend years unable to build boundaries for ways of those they grew up with, ultimately becoming unable to find anything outside the world of trouble they observed as children, every day.
Love and Emotions
Relationships built by people born on the 21st of April will be deep, obsessive and very often seemingly unworthy of love. It is almost inevitable that they take the roles of those who raised them only to play them out in ways that are unsatisfying in the end. Their first emotional experiences will usually begin only to end and guide them towards self-recognition and better choices that are yet to come. This could break their heart and hurt them badly, but it will be valuable for them to learn how to forgive and make changes to their approach to emotion altogether.
Their hidden need for freedom, solitude, and a general lack of togetherness might create unconscious problems in their world and make them impatient. On their chase for someone to love and get close to, they could get swept off their feet by the strangest of individuals that set them free in some way. Still, this is a tricky need in their heart, as this liberation often leads them one step too far to stay committed to one person in the end. They need a true friend and someone to talk to about the most embarrassing issues, someone to excite them and surprise them every day, and someone they can share absolute physical intimacy with, fully satisfied with the love they get.
Purpose
Those born on April 21st need to liberate themselves from patterns they learned in their primal family. Life will teach them that their close surroundings from childhood aren't the only possible surroundings, and that their way of functioning can differ. Their entire life is a constant reminder that they aren't the same as any one of their parents. Individuality such as this one is hard to incorporate in a family tree, even though they seem mellow and ready to jump in and become whoever needed for the occasion. It is their responsibility to manifest through all that is special and separate from other people's flaws and energies as life goes on.
What They Excel In
Every person born on April 21st excels in things that involve other people and other worlds. They will be mediators in some seemingly impossible situations and resolve conflicts between different individuals, or in some cases – entire countries. As they turn to their true and rational nature, they become very good in controversial sciences, astrology, engineering, or programming, with the readiness confront their inner Taurus need for natural things, and its stubborn dismissal of modern technology.
April 21st Birthday Gift
A choice of a birthday gift for a person born on the 21st of April can always be something romantic and classic, to spark their senses and give them a beautiful memory. Anything from a ride in a horse carriage in the park, to a poem, or a perfume that will remind them of a phase of life, puts a smile on their face. They love their gifts expensive but only when they aren't creative enough to truly touch their heart, so if you decide on something common such as a perfume, a watch, makeup or a tie, choose one from the top of your price range.
Positive Traits for April 21st Born
Fresh, alive, new and sensual, this is a Taurus with a potential to overcome any obstacle you can imagine. They are graceful, in search for freedom and a humane approach, and dreamers who know that their ideas can be brought down to Earth with ease.
Negative Traits for April 21st Born
Stuck in patterns, static, repetitive, possessive while asking for freedom, they can be unpredictable in negative choices that don't seem to be their own in the first place.
Healing Crystal
Green prehnite is a very good stone to fit the need of Taurus representatives born on April 21st. It helps enhance spiritual growth in a person, but also helps them feel prepared for everything that is coming their way. As the sense of security is reached, they will be able to deal with other things in their life with a sense of ease. This is a crystal that will do several useful things simultaneously, affecting primarily heart and solar plexus chakras.
Sabian Symbol
The Sabian symbol for Taurus representatives born on April 21st born in any year that isn't a leap year:
"A Clear Mountain Stream"
The Sabian symbol for Taurus representatives born on April 21st of a leap year:
"An Electrical Storm"
These two symbols seem to be very different in their manifestation, for one of them stands for the source of life and the other for the destructive forces of nature. However, the first beat of our heart needs electricity just as much as it needs the water it grows in, and these symbols combined teach us about the similar relevance of things that seem different, some of them impossible to live without and others destructive and rare. It is a story of a two-sided coin that exists as one whole.
Famous Birthdays on 21st of April
In 1915 Anthony Quinn was born, an American actor, painter and writer, the winner of two Academy Awards in Viva Zapata! And Lust for Life. In his need to learn about the nature of Taurus, he had 12 children during his lifetime, with 4 different women.
In 1947 Iggy Pop was born, an American singer, musician and actor, known also as the "Godfather of Punk". His extremely supportive parents gave him their master bedroom in a trailer they lived in, for it was the only room big enough to fit his drum kit.
In 1958 Andy MacDowell was born, an American actress best known for her roles in Four Weddings and a Funeral, Groundhog Day and Multiplicity. She also modeled for Vogue magazine and in ad campaigns for different perfumes.
Important Historical Events on 21st of April
753 BC – This is considered to be the date when Romulus founded Rome.
1782 – The foundation of Rattanakosin, known today as Bangkok.
1918 – The Red Baron is shot down and killed in France.
1934 – The publishing of the "Surgeon's Photograph", the most famous photo that stands to show the Loch Ness Monster.
1952 – The first official celebration of Secretary Day.
1992 – The announcement of the first discovery of planets outside of our Solar system.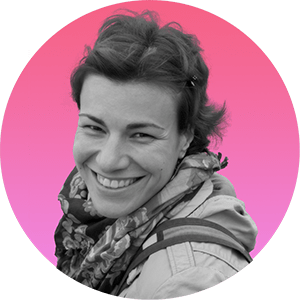 Iva Vucinic is a highly regarded professional astrologer & psychologist. Certified by the International Society for Astrological Research (ISAR CAP) and a graduate of Johannes Kepler Institute.
Iva is also an accomplished writer, with her work on astrology featured in major media outlets such as Yahoo, Daily Mail, Cosmopolitan, BuzzFeed, NBC ...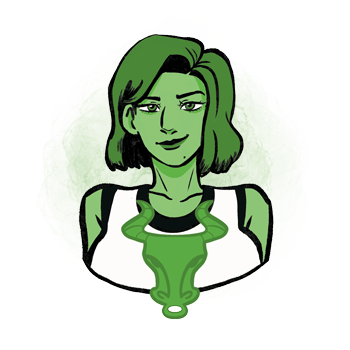 Additional Information
Taurus - traits, personality, dates, characteristics and astrological sign information.
Taurus Man - information and insights on the Taurus man.
Taurus Woman - information and insights on the Taurus woman.
Taurus Compatibility - the compatibility of Taurus with the other astrological signs in love, sex, relationships and life.
Taurus History - the history of Taurus and the stories behind it.
Taurus Symbol - images and interpretations of the Taurus symbol and ruler.
Zodiac Calendar - Discover what your date of birth tells about your character, motivation and purpose in life.