04/30 Birthday - Zodiac Information
April 30th Zodiac
Date: April 30th
Zodiac Sign: Taurus
Color: Midnight Blue
In One Word: Development
Shape: Dot
Strength: Unshakeable Faith
Weakness: Loss
Most Compatible With: Pisces

The last day of April holds big karmic lessons, being set as the end of the fourth month in a year, by nature of its number belonging to Saturn. In one way, it stands for faith in everything that comes after a certain moment in life, but in another, it is just one circled whole that either allows a person to set free, or ties them to darkness forever.
April 30th Horoscope
JUPITER – PLUTO – (Pluto) – SATURN
This is a somewhat strange combination for a Taurus that makes people born on the 30th of April different and turned to different views on life than those we consider common. Their belief in good developments and situations will lead them in just the right direction, but the darkness of Pluto rarely just resides there without leaving its mark. Changes made need to be deep and this person will deal with one ray of light in absolute darkness, and as opposed to that, one dot of darkness in a lighted room. Paradox and irony of life won't pass them by, but this is nothing that cannot be overcome with some dark humor and good friends by their side.
Love and Emotions
Love stories of people born on April 30th are a real adventure for every partner they have. There is something mysterious and shady in these characters, just like there is a positive side to them that gives optimism and strength of vision and mind. Still, this might not be enough to keep a good relationship going if they don't relax around those they love. Any form of guilt is their enemy, for it doesn't allow them to live out their full sexual potential, trying to be perfect and justify all the things that are considered "wrong".
Strong faith and hope they carry in their heart will provide them with the right partner for their true personality. All they need to do is go with the flow and keep on believing that there is a person right for them out there and that their souls will call on each other when the time is right. Although they are mostly attracted by karmic stories that have a powerful connection with manipulation and jealousy, setting free time after time gives them actual hope that there is something different behind every curve.
Purpose
The interesting fact in the situation of those born on the 30th of April hides in the fact that their primal goal is Uranus and the liberation it brings. Their purpose is to shake off those shackles of responsibility they feel for other people, and to set free from anything that burdens them and makes them feel bad in any way. There is no outer force that can stand in their way, for they understand the meaning of endings better than most. This knowledge is exactly what allows them to release the spasm of the entire sign of Taurus, spend money, flirt, and feel free as if there are actual wings attached to their back.
What They Excel In
They are studious Taurus representatives with a goal to reach Uranus and its freedom, and this could make them excel in all matters of technology, hardware, engineering and electricity, simply because their motivation pushes them in this direction. Their interest for the obscene, for things that are beyond our understanding and knowledge, could provide them with wings in fields of the occult, forensics, maybe even archaeology, and keep them interested in astrology and all teachings that are out of the ordinary or frowned upon.
April 30th Birthday Gift
When choosing a gift for a person born on the 30th of April, you have to really sense their position and understand if their interests have developed more through the occult, Pluto nature, or through the practical, grounded Taurus. They are a conflict carried within and everything they love to learn isn't always what they are ready to receive. The best choice would be something to get them in touch with nature, like a plant, a ticket for a hiking tour, or something to bring them closer to the world of shamanism.
Positive Traits for April 30th Born
Optimistic in the hardest of circumstances, hopeful, thorough and obsessive when they decide to pursue a matter, they are the pillar of substance for everyone around them and someone to provide us with hope, humor, and laughter in darkest moments.
Negative Traits for April 30th Born
Stuck, too tied up, staying in unhealthy relationships for a long time only to give up on their positive beliefs altogether. Too far from their own freedom, they might try to take it away from everyone else too, convinced that it is the right thing to do.
Healing Crystal
Anyolite is just the right stone for a person born on the 30th of April, bringing them a joyful energy and teaching them what gratitude really should be about. It connects the brain with the heart, bringing knowledge into the realm of emotional, while at the same time allowing the release of fears that finally lead to grounding.
Sabian Symbol
The Sabian symbol for Taurus representatives born on April 30th:
"A Red Cross Nurse"
There are several layers to this symbol and we should start with the obvious – the need to help another human being. While this might seem as the primal message for those born on this date, we have to acknowledge the fact that this symbol also speaks of a red crossroads, of something bloody and fiery, something too hasty to avoid. It is a symbol of danger just as much as a symbol of care, and those born on the last day of this month need to embrace the feminine principle that is ready to care for someone in need, in order to live out their most fulfilling and most humanitarian role.
Famous Birthdays on 30th of April
In 1938 Larry Niven was born, an American author and screenwriter, known for his work in hard science fiction and his use of theoretical physics in his writing. The perfect description of his sarcastic link between Jupiter and Pluto can be seen in the so-called "Niven's Law" on the way the world works, stating: There is no cause so right that one cannot find a fool following it.
In 1945 J. Michael Brady was born, a British radiologist and professor, an Emeritus Professor of Oncological Imaging at the University of Oxford. His occupation speaks best of his expression through the planetary row, and he is distinguished for his work in artificial intelligence, which connects him to the purpose found in Uranus.
In 1982 Kirsten Dunst was born, an American actress who started acting early, but really committed to her career only after she finished high school. She found it difficult to deal with rising fame, and was treated for depression in the course of her career.
Important Historical Events on 30th of April
1492 – Commission of exploration is given to Christopher Columbus by Spain.
1789 – George Washington (born on February 22nd) takes the oath of office in NYC to become the first elected President of the US.
1894 – The discovery of the electron as a subatomic particle is announced by J. J. Thomson (born on December 18th) of the Cavendish Laboratory.
1927 – The first women's federal prison is opened in the US, named the Federal Industrial Institute for Women.
1927 – The first two celebrities, Douglas Fairbanks (born on May 23rd) and Mary Pickford (born on April 8th), leave their footprints in concrete at Grauman's Chinese Theater in Hollywood.
1993 – The announcement by CERN that World Wide Web protocols will be free.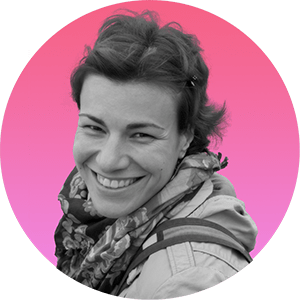 Iva Vucinic is a highly regarded professional astrologer & psychologist. Certified by the International Society for Astrological Research (ISAR CAP) and a graduate of Johannes Kepler Institute.
Iva is also an accomplished writer, with her work on astrology featured in major media outlets such as Yahoo, Daily Mail, Cosmopolitan, BuzzFeed, NBC ...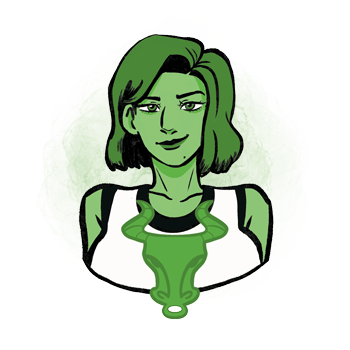 Additional Information
Taurus - traits, personality, dates, characteristics and astrological sign information.
Taurus Man - information and insights on the Taurus man.
Taurus Woman - information and insights on the Taurus woman.
Taurus Compatibility - the compatibility of Taurus with the other astrological signs in love, sex, relationships and life.
Taurus History - the history of Taurus and the stories behind it.
Taurus Symbol - images and interpretations of the Taurus symbol and ruler.
Zodiac Calendar - Discover what your date of birth tells about your character, motivation and purpose in life.