01/11 Birthday - Zodiac Information
January 11th Zodiac
Date: January 11th
Zodiac Sign: Capricorn
Color: Gold
In One Word: Divinity
Shape: Circle
Strength: Creativity
Weakness: Uncompassionate
Most Compatible With: Virgo

Individuals born on January 11th have an incredible task at hand, and that is to carry the energy of the first number 11 in a year. This makes them innovative and stressed out, too strange for other people and irritating as if they were a wakeup call or an announcement for change. Social and truly remarkable individuals, they will have a story of the Sun opposing itself to tell.
January 11th Horoscope
SUN – SUN – (Pluto) – SUN
Strangely enough, these individuals have three Suns in their planetary line. This will give them a certain ease at self-recognition and put their Sun in Capricorn in focus, turning them to status and a career chase that brings solid results. They have a task to merge three different personalities into one meaningful whole, and this won't be easily done if they aren't fully aware of their opinions and their own core. They are supposed to think about the harmony of the group while at the same time nurturing everyone's individuality. It is important here to go step by step, connecting two people at a time, to reach the point of balance needed for actual progress on a wider, or even on a mundane level.
Love and Emotions
Even though January 11th still belongs to the sign of Capricorn, those born on this day are full of surprises and find it easy to fall in love. They will stumble across platonic relationship all the way through puberty and their twenties. Still, they find it difficult to settle for one partner, even though they can see it as natural to have long-term relationships with an obvious expiration date. With such a strong will and well-defined nature, they are in search for strong individuals who have something to say, but weakness of any kind, or what they perceive as weakness, will drive them away from anyone they come close to.
The main issue they need to deal with is to accept emotional, sensitive sides to themselves and those they choose to be with. True intimacy will be reached only when they embrace a tender inner feel of closeness. They must learn to acknowledge that weakness isn't hidden in emotion and sensitivity, but that actual strength of a relationship lies in acceptance for these fragile pieces of heart in both partners.
Purpose
Those born on January 11th are in search for their direction in life and have a purpose to find meaning in all things. This isn't an easy task at hand, for they often won't get the help they need, as if it was their solitary goal to reach for everything they will teach and turn into material gain. In time, it becomes clear that the structure of conflict and troubled ego make them excellent mediators, divorce lawyers of therapists, and those who help two battling sides to get out of war. They have a lot of good to do, being different and yet always finding ways to fit into society through a warm, one on one approach.
What They Excel In
January 11th born seem to have a special task to connect all sorts of oppositions into one, shared solution. They aren't limited to one on one interactions and relationships, and these are a simple starting point. They need to find their place and changing and balancing the dynamic for entire groups of people and teams that need to get along. They will do well as teachers in any schooling system, including ones with conflicted employees or troubled children. They can excel in teambuilding, as HRs in search for those who fit a group, or an entire company, and have a way of recognizing different personalities and put them in a place that feels good for them, and everyone around them.
January 11th Birthday Gift
In search for a birthday present for those born on this date, we can always rely on creativity and the element of surprise. Joy will be brought to them even with the simplest of things, for as long as they shake their world a little and take them out of their routine. Everything from a magic wand to a captain's hat will come in handy, for as long as it speaks of their ability to rule and stay in control of the situation. This isn't someone who wants to read a thousand pages long novel, but rather a short story of success, with inspiring and groundbreaking ending. Still, they will always surprise you and it is always best to go with your gut feeling, telling you everything you need to know about their true personality.
Positive Traits for January 11th Born
Strong, creative, full of life, this isn't a typical Capricorn but one who is a step closer to reaching the freedom of its succeeding sign of Aquarius. There is enough experience and knowledge in these individuals to take them a long way.
Negative Traits for January 11th Born
Standing out, unhappy about their place in the world, they can find where everyone belongs but themselves. Emotionally challenged, they need support to build the passive side to their personality and find peace.
Healing Crystal
When searching for a suitable crystal for those born on the 11th of January, we must take the importance of the sign of Capricorn in consideration and everything their crown chakra is trying to reach for in the higher realms. Golden Healer Quartz seems to be the perfect choice, as it allows the golden light of the Universal Life Force to flow into the body through the crown chakra and spread, clearing blockages and imbalances of all kinds.
Sabian Symbol
The Sabian symbol for Capricorns born on January 11th of any year that isn't a leap year:
"A Relay Race"
The Sabian symbol for Capricorns born on January 11th of a leap year:
"A Hidden Choir is Singing During a Religious Service"
Taking turns in each relay race speaks of steps that need to be made, one by one, to reach the purpose through this date. On the other hand, a hidden choir speaks of the atmosphere and the sensation that each moment is magical and in fact – true. If you want it to be. While others might not see the efforts of those born on the 11th of January, their excitement and self-sufficiency won't need much approval. The only important thing is for their work to be truly creative and ignite their passion. If it does, there will be nothing left standing in the way of their personal evolution.
Famous Birthdays on 11th of January
In 1858 Harry Gordon Selfridge was born, a businessman who founded Selfridges. Thanks to his travels from London to Chicago, this is a man who connected the two into one, investing in his own department store to bring one country to the other.
In 1971 Mary J. Blige was born, an American singer-songwriter, producer, and actress, also known as the Queen of Hip Hop Soul. She is credited with influencing the musical marriage of hip hop and R&B.
In 1972 Amanda Peet was born, an American actress and author. Born to parents who divorced, she has a task to merge their views of religion and life in herself, her father being Quaker and her mother Jewish.
Important Historical Events on 11th of January
1569 – Lottery is first recorded in England.
1571 – Freedom of religion is granted to Austrian nobility.
1787 – William Herschel (born on November 15th) discovers two moons of Uranus, Titania and Oberon.
1922 – Insulin is used in a human patient for the first time to treat diabetes.
1936 – Amelia Earhart (born on July 24th) becomes the first person to fly alone from Hawaii to California.
1972 – East Pakistan is renamed (by itself) to Bangladesh.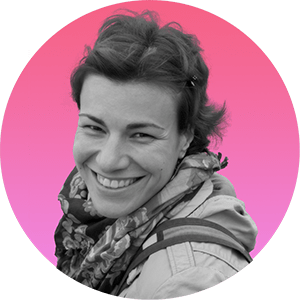 Iva Vucinic is a highly regarded professional astrologer & psychologist. Certified by the International Society for Astrological Research (ISAR CAP) and a graduate of Johannes Kepler Institute.
Iva is also an accomplished writer, with her work on astrology featured in major media outlets such as Yahoo, Daily Mail, Cosmopolitan, BuzzFeed, NBC ...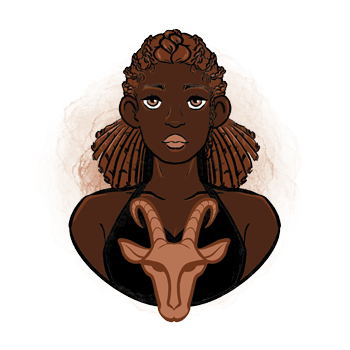 Additional Information
Capricorn - traits, personality, dates, characteristics and astrological sign information.
Capricorn Man - information and insights on the Capricorn man.
Capricorn Woman - information and insights on the Capricorn woman.
Capricorn Compatibility - the compatibility of Capricorn with the other astrological signs in love, sex, relationships and life.
Capricorn History - the history of Capricorn and the stories behind it.
Capricorn Symbol - images and interpretations of the Capricorn symbol and ruler.
Zodiac Calendar - Discover what your date of birth tells about your character, motivation and purpose in life.