01/20 Birthday - Zodiac Information
January 20th Zodiac
Date: January 20th
Zodiac Sign: Capricorn
Color: Blond
In One Word: Reflection
Shape: Wave
Strength: Recognition
Weakness: Moodiness
Most Compatible With: Cancer

January 20th is the date when the Sun ends its travels through Capricorn. Although it is quite possible that the Sun is already in the sign of Aquarius when a person is born, the energy of the entire date will shine through Capricorn as it finally embraces roles of Jupiter and the Moon at the end of the road.
January 20th Horoscope
MOON – PLUTO – (Pluto) – SUN
January 20th is most often the date when the Sun transits from the sign of Capricorn to freeing Aquarius. The assignment of each Capricorn is to embrace their opposing sign of Cancer ruled by the Moon, just like every Aquarius has a task to embrace the Sun from Leo. Having these two lights in this numeral analysis on two sides of Pluto, we must recognize their importance for the bigger picture. This is the date that always speaks of a deep change of perspective, inner light and emotional state. A shift from emotional to rational, from subconscious, through unconscious to conscious. It is a place where something must resurface, be found, dug out, or discovered. From the masses of people only one king will rise, and it is up to these people to find the excellence and royalty within, while separating from family ties, patterns, and emotional ties, to become a leader.
Love and Emotions
Emotional life of people born on the 20th of January is quite a rollercoaster, for they are born with an intense set of feelings and trying to shove them under the rug for the most of their lifetime. It is typical for them to attract and choose partners who will hurt them in some way, just so they can rationalize and move on, closing their heart bit by bit, year after year. If they stop nurturing the child within, they could become distant and closed, drawn apart from the rest of the world and lonely in their attempt to protect their sensitive insides.
It is the system of beliefs and their pink goggles that define the direction in which their love life will move. If they wish to spend a lifetime with another human, they need to make sure that they have the faith to endure, and shouldn't base their decisions based on hope that is bitten by doubt. People born on this date need to know instead of guessing, and feel with every fiber of their being that they have found the right person to be with, to be able to create the sense of belonging they wish for.
Purpose
We can see that the numeral value of January 20th comes down to number 3 and the rule of Jupiter. It is easy to recognize an obvious need to reconcile differences and progress through love, family, and relationships towards self-discovery and fulfillment, but it is just as clear that this person is born to think, travel, learn, expand and teach. A philosopher at the end of one sign, this is someone who needs to make the final synthesis of Capricorn and see which debts are paid for and which aren't. As their convictions start to change for the better and they start to build reasonable optimism, they will know they are on the right path.
What They Excel In
Those born on January 20th often turn out to be excellent mediators, matchmakers, or peacemakers. Depending on their own state of the emotional world and their relationships within the family they were born into, they will have the potential needed to move in a meaningful direction. Either their sense of childish security will remain with them for a long time, or leave them too early for their life to develop to an impressive future.
January 20th Birthday Gift
To make a person born on January 20th happy, one needs to realize that they have something like a split personality within. The only way to choose a satisfying present is to go with their emotional core, but it is often too hard to reach and won't give much room for expressive creativity that leaves its mark. To be on the safe side, it is always a good choice to turn to their need for learning or travel and get them a plane ticket to a destination they always wanted to visit, or a book on philosophy they wish to read. Choose a powerful picture for their home or a session with a therapist if they are open enough, but be careful not to go against their self-image and ego.
Positive Traits for January 20th Born
Compassionate, caring, sensitive and talented, this is someone who can create incredible things if emotionally supported by all the right people. Nurtures their inner child and cares for others greatly even when holding back instead of showing their affection.
Negative Traits for January 20th Born
Closed for the rest of the world, unable to find meaning in hurtful experiences from the past and questioning their vision daily, these individuals easily turn to destructive tendencies.
Healing Crystal
A very good crystal to fit the needs of a January 20th personality is malachite. Its protective properties give a person room to create a barrier towards the outer world, leaving enough time and energy to deal with everything that goes on within. It will aid one to open their heart to others and bring harmonious energy to all types of relationships.
Sabian Symbol
The Sabian symbol for Capricorns born on January 20th:
"A Secret Meeting of Men Responsible for Executive Decisions in World Affairs"
This date is a place for gatherings of those who are important, and the Moon with the Sun adds to that image. This symbol speaks about important people, men in the clearest masculine, leading principle, and their power, influence and ability to affect the world from the shadows, conspiring or arranging things for everyone else.
Famous Birthdays on 20th of January
In 1920 Federico Fellini was born, an Italian director and screenwriter, known for his distinct style that blends fantasy and baroque images with earthiness. He stated that memory doesn't dominate his films and that he invented almost everything, from childhood and character, to all memories and dreams, only for the pleasure of being able to recount them.
In 1971 Gary Barlow was born, an English singer and songwriter, known best as the frontman and lead vocalist of Take That. To show the path of growth we can see that he started out as a leader of a group to move on to a solo career later on.
In 1979 Will Young was born, an English singer-songwriter and actor, the first winner of the worldwide Idol franchise. He carries the archetypal story of a young man with paternal ancestry tied to the government and military circumstances, while he publicly came out as gay in 2002.
Important Historical Events on 20th of January
250 – A widespread persecution of Christians in Rome is started by Emperor Decius and Pope Fabian is martyred.
1356 – Claims to the Scottish throne are surrendered by Edward Balliol to Edward III (born on November 13th) in exchange for an English pension.
1921 – Adoption of the first Constitution of Turkey.
1929 – The first full-length talking motion picture filmed outdoors is released in Old Arizona.
1953 – The first President to begin his presidency on January 20th, Dwight D. Eisenhower (born on October 14th) is inaugurated as the 34th President of the U.S.
2009 – As the first African-American President, Barack Obama is inaugurated as the 44th President of the United States of America.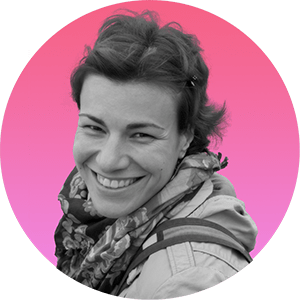 Iva Vucinic is a highly regarded professional astrologer & psychologist. Certified by the International Society for Astrological Research (ISAR CAP) and a graduate of Johannes Kepler Institute.
Iva is also an accomplished writer, with her work on astrology featured in major media outlets such as Yahoo, Daily Mail, Cosmopolitan, BuzzFeed, NBC ...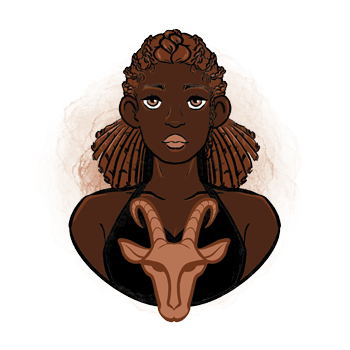 Additional Information
Capricorn - traits, personality, dates, characteristics and astrological sign information.
Capricorn Man - information and insights on the Capricorn man.
Capricorn Woman - information and insights on the Capricorn woman.
Capricorn Compatibility - the compatibility of Capricorn with the other astrological signs in love, sex, relationships and life.
Capricorn History - the history of Capricorn and the stories behind it.
Capricorn Symbol - images and interpretations of the Capricorn symbol and ruler.
Zodiac Calendar - Discover what your date of birth tells about your character, motivation and purpose in life.