01/13 Birthday - Zodiac Information
January 13th Zodiac
Date: January 13th
Zodiac Sign: Capricorn
Color: Prussian Blue
In One Word: Synthesis
Shape: Cross
Strength: Intelligence
Weakness: Stubbornness
Most Compatible With: Cancer

There is a strong intellectual force to those born on the 13th of January, governed by initiative, vigor, energy, and masculine principles. Still, the number 13 itself speaks of a woman's cycle, a woman's rule, and stands for all those women who have been dismissed, neglected, or tossed aside while men ruled the world taking their patriarchal place of dominance.
January 13th Horoscope
SUN – JUPITER – (Pluto) – SUN
The first glance would have us think that there is nothing more important to a January 13th personality than to move forwards, and while we are probably right, it is even more important for them to do so in small, detailed steps. Planning must be extensive and elaborate, just as everything they speak about along the way. Those born on this date are strong personalities with a strong sense of focus, but get shaken when they realize that the purpose has been lost and time ate away their passion with it. Educated visionaries, they can suffer from a god complex from time to time, feeling like they are too good for the world they live in and for people they choose to be surrounded with.
Love and Emotions
When a person born on January 13th falls in love, they will usually fall into the mode of an archetypal love and hate stories that end up in disappointment and strange circumstances that lead to jealousy, vengeance, or any similar excessive display of negative emotions. No Capricorn is truly vindictive, for they seem to know that everything going around eventually comes around, without them putting energy into it. Still, those born on the 13th tend to be a bit too rational, with sudden turns to rigid traditional values their partner can't handle or anticipate due to their obvious openness and desire to grow.
It is in their nature to wander, sometimes having parallel or superficial relationships until they discover what they want, where they wish to go, and what kind of person should accompany them on their travels. As time goes by, they become more and more certain about their choices and needs, and usually marry and get involved in serious bonds when they are significantly older than most of their friends.
Purpose
When we speak about January 13th, we see someone struggling to find common sense among feminine emotions, strongly pulled by the purpose they were meant to fulfil in this lifetime. Their grandiose ideas will often misguide them and it will take years for them to focus and realize that the mission they need to follow and learn about is the art of communication that heals all relationship wounds. They are here to gather information, communicate, write and think, giving the power of details and practicality to their vision and ideas. It is up to them to find a way to ground those higher frequencies that make progress, manifesting their thoughts here on Earth.
What They Excel In
Each Capricorn born on January 13th has a special connection to the field of anger and negative emotions. They should keep in mind that those emotions need to find a place in positive expression and become a constructive force that pulls them further along. They will be educated, travel, and stay on the move, and show the best results in outdoor activities and jobs that keep them in constant movement. They should drive, race, and run, learn several languages and develop their writing talents. If they wish to turn to healing and feel a pull of destiny to help others, they excel in psychology and finding ways to help disappointed or angry women with psychological or pregnancy issues.
January 13th Birthday Gift
A gift for those born on the 13th of January needs to be something that will intrigue them but shouldn't take their freedom away. They don't need any more responsibility than what they already have and their need for rest needs to be acknowledged and respected. The best present for them is a two-way ticket to a historical sight anywhere in the world, that will inspire them and make them feel like the past and the future all blend into one. They will enjoy a course in relaxation and breathing techniques, or in a different extreme any form of physical movement, for it helps their grounding and makes them feel confident and safe.
Positive Traits for January 13th Born
Liberal but strict, intelligent, holding on to firm beliefs and sticking to moral values as much as possible. Those born on the 13th of January widen our horizons and give smart, practical solutions for any situation at hand.
Negative Traits for January 13th Born
Expectations will grow without limits and whatever people around them do, never seems to be "enough". When they are feeling used or abused, it is definitely time to leave their relationship and fall in love with themselves first.
Healing Crystal
Blue sodalite stone is the best possible crystal that can be chosen to support those born on January 13th on their path. This is a crystal of idealism, a deeper spiritual understanding and the discovery of truth. Not only does it help develop one's intuition, but it also aids confronting the truth, in the inner or outer world, leading to a more authentic life and an honest expression.
Sabian Symbol
The Sabian symbol for Capricorns born on January 13th:
"A Soldier Receiving Two Awards for Bravery in Combat"
There isn't really much confusion about this symbol and while it speaks of victory itself, an even more important symbolism hidden behind it is in those two awards that this victory brings. When a person finally wins their battle, prevails, and finds a way to end a conflict, they will find seemingly unconnected things also falling into place. One move will bring two or more benefits, just as several things done at once tend to give the best results.
Famous Birthdays on 13th of January
In 1808 Salmon P. Chase was born, an American jurist and politician, 6th Chief Justice of the United States. He was the one to articulate the phrase "slave power", considering Southern slave owners to block the progress of liberty.
In 1966 Patrick Dempsey was born, an American actor and race car driver, who maintains a sports car and vintage car collections. He once stated that he would "walk away" from acting if he could and dedicate to full-time motorsports.
In 1977 Orlando Bloom was born, an English actor and producer best known for his elven role in the Lord of the Rings trilogy. He was named a UNICEF Goodwill Ambassador and received the BAFTA Britannia Humanitarian Award.
Important Historical Events on 13th of January
1830 – The beginning of the Great Fire of New Orleans.
1888 – The founding of the National Geographic Society in Washington, D.C.
1910 – Operas Cavalleria rusticana and Pagliacci are performed for the first public radio broadcast in New York.
1942 – A plastic automobile which is 30% lighter than a regular car is patented by Henry Ford (born on July 30th).
1968 – A live performance by Johnny Cash (born on February 26th) at Folsom State prison.
1988 – Lee Teng-hui (born on January 15th) becomes the first native Taiwanese President of China.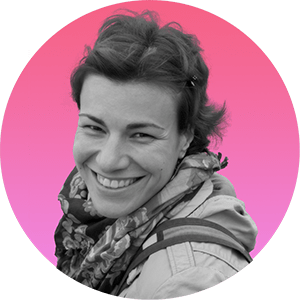 Iva Vucinic is a highly regarded professional astrologer & psychologist. Certified by the International Society for Astrological Research (ISAR CAP) and a graduate of Johannes Kepler Institute.
Iva is also an accomplished writer, with her work on astrology featured in major media outlets such as Yahoo, Daily Mail, Cosmopolitan, BuzzFeed, NBC ...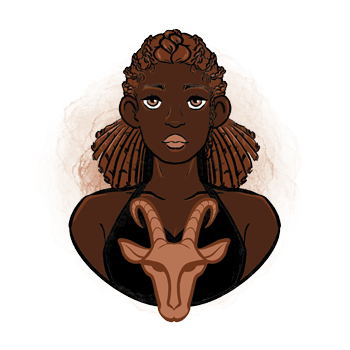 Additional Information
Capricorn - traits, personality, dates, characteristics and astrological sign information.
Capricorn Man - information and insights on the Capricorn man.
Capricorn Woman - information and insights on the Capricorn woman.
Capricorn Compatibility - the compatibility of Capricorn with the other astrological signs in love, sex, relationships and life.
Capricorn History - the history of Capricorn and the stories behind it.
Capricorn Symbol - images and interpretations of the Capricorn symbol and ruler.
Zodiac Calendar - Discover what your date of birth tells about your character, motivation and purpose in life.