01/26 Birthday - Zodiac Information
January 26th Zodiac
Date: January 26th
Zodiac Sign: Aquarius
Color: Spring Green
In One Word: Inspired
Shape: Three Circles
Strength: Inner Wealth
Weakness: Overly Stimulated
Most Compatible With: Aries

Many information is gathered in the lives of those born on the 26th of January. Still, however we observe their role, we must understand that there is very little of what's rational here to guide their way. All they have that their mind can rely on is the Sun in Aquarius, extremely intelligent and rational, but a bit too high up to understand everything that goes on here on Earth.
January 26th Horoscope
MOON – VENUS – (Pluto) – SUN
People born on the 26th of January have a love story to tell, and a lot more about feminine and masculine archetypes to add to that, no matter their sexual orientation. There is an obvious task to love oneself unconditionally, but their Sun is weak and ego will stand in the way of emotion, overly rational and demanding. In many cases these individuals find themselves giving up on love just to cut things off and finally decide something, even though their emotions would leave them in all the same relationships for a much longer time. Their progress will be seen through their love life, everyone they reflect in, and especially their ways of parenting.
Love and Emotions
These individuals will have a rich and inspiring love life, for as long as their heart is open for new adventures and experiences. A certain change will happen as they shift from roles of teenagers and young lovers to married grownups, and once they decide to stay with someone for life, they will inevitably change. It is in their nature to try out different things and they could have multiple partners, entirely different in character and behavior. This is confusing for people that surround them and possibly troubling for women and judgment they will stumble upon.
When a person is born on January 26th, idealization comes as natural as the light of day. Their brain is wired in a way different that the rest of the world, and ultimate trust in life will lead to ultimate mistrust, for as long as they move from one extreme to the other. They seem to be unable to separate the need of others to show themselves in the best light, from their actual personality with its true potential. There are ways for them to avoid disappointments, but they hide in highest senses and a bit of detachment, rather than an earthly love story that one can wait for their entire lifetime.
Purpose
Those born on January 26th have many secrets to unveil, and their purpose needs to be lived through by a feeling, a hunch, and an inner state of excitement that leads the way. It is in their core to feel everything with their senses, but they tend to be in too much of rush to find a logical explanation for situations in their life, to stop and feel their place in them. They are supposed to find a path based on faith, divinity and God, whatever that means in their specific personality structure.
What They Excel In
People born on the 26th of January are extremely talented for something, very often for art, singing, and any form of emotional expression. Their fine senses guide them in just the right direction if they are willing to listen, and with their need to unveil the truth they might become art collectors and curators. Whatever they choose to do, to do it right, they must find their dream job and something in a strong connection with their senses. No rational choice will ever fulfill them, however hard they might try to enjoy the benefits of their work.
January 26th Birthday Gift
With so much love in the numeral power of people born on this date, it is impossible to choose a wrong gift for as long as it comes from the heart. They will find everything beautiful, from flowers or a fine pen, to an expensive work of art. Unlike other Aquarius representatives, these individuals aren't typical information gatherers and have just enough information on their own. That is why a book might not be the best choice, unless if it has emotional value and a special note attached to it to give them the loving feeling they need. Choose something beautiful to serve as a pose, to be put on their wall, or something sentimental and small for them to keep it in their wallet.
Positive Traits for January 26th Born
Creative, loving and calm, they are masters of finding balance. Individuals with an inspiring mind, a big heart, and a feel for their environment, they know exactly what other people need. Capable of incredible feelings and grand love, they have an opportunity to bring Heaven to Earth.
Negative Traits for January 26th Born
Confused, dishonest, lost in their thoughts, and at times too distant to take a hold of. The stress of disappointment can be too much to handle for them, turning them to abusive behavior.
Healing Crystal
To help the flow in the heart chakra for individuals born on January 26th, we can use tugtupite, a stone that enhances emotional awareness, and brings feelings of love into one's life with all its positive and negative forms. It is a crystal to aid totality and fullness of love in an individual, in all its magnificence and magic.
Sabian Symbol
The Sabian symbol for Aquarius representatives born on January 26th:
"A Masked Figure Performs Ritualistic Acts in a Mystery Play"
There are four layers of Neptune in this symbol's image, for not only is a figure masked and performing ritualistic acts, but they are also in a mystery play, as if it wasn't enough that it was a play to begin with. With all of these veils and Neptune as their date's ruler, the task at hand isn't easy and it has to be brought out through faith and purity of emotion, divine love, forgiveness, and even magic, or their satisfaction might never be reached.
Famous Birthdays on 26th of January
In 1925 Paul Newman was born, an American actor, activist, director, race car driver and businessman. He gave millions to charity and was one of the co-founders of the Safe Water Network.
In 1955 Eddie Van Halen was born, a Dutch-American musician, songwriter, producer, and a co-founder of the hard rock band Van Halen. He is considered to be one of the most influential guitarists in the history of rock music.
In 1963 Andrew Ridgeley was born, an English singer, songwriter and record producer, best known as the member of the music duo Wham! (with George Michael – born on June 25th). Interestingly, he also tried his hand at racing, obviously following the same need to move as Paul Newman did.
Important Historical Events on 26th of January
1564 – Official distinction is established between Roman Catholicism and Protestantism.
The Ottoman Empire cedes territory permanently to Christian powers, for the first time.
The first prohibition law in the U. S. is enacted in Tennessee.
The Cullinan diamond weighing over 600 g (the largest diamond ever found) is found in South Africa.
The first American seaplane that was successfully built is flown by Glenn H. Curtis (born on May 21st).
India adopts Hindi as the official language.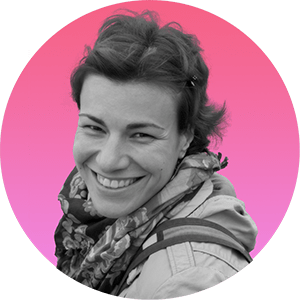 Iva Vucinic is a highly regarded professional astrologer & psychologist. Certified by the International Society for Astrological Research (ISAR CAP) and a graduate of Johannes Kepler Institute.
Iva is also an accomplished writer, with her work on astrology featured in major media outlets such as Yahoo, Daily Mail, Cosmopolitan, BuzzFeed, NBC ...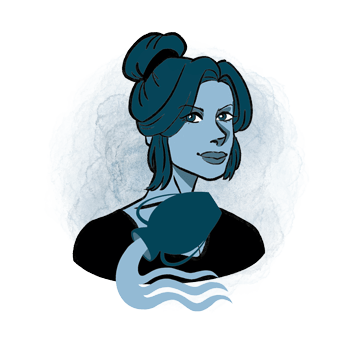 Additional Information
Aquarius - traits, personality, dates, characteristics and astrological sign information.
Aquarius Man - information and insights on the Aquarius man.
Aquarius Woman - information and insights on the Aquarius woman.
Aquarius Compatibility - the compatibility of Aquarius with the other astrological signs in love, sex, relationships and life.
Aquarius History - the history of Aquarius and the stories behind it.
Aquarius Symbol - images and interpretations of the Aquarius symbol and ruler.
Zodiac Calendar - Discover what your date of birth tells about your character, motivation and purpose in life.