01/12 Birthday - Zodiac Information
January 12th Zodiac
Date: January 12th
Zodiac Sign: Capricorn
Color: Olive
In One Word: Wedged
Shape: Oval
Strength: Emotional Recognition
Weakness: Arrogance
Most Compatible With: Taurus

There is a certain magic to people born on the 12th of January, as if they were here only to incorporate emotion into the darkest of places of the world. Born in the sign dismissive of hearty matters and with their destiny seemingly set in stone, they will have to slowly cut their way through stones of circumstances like a mountain river shaping its path.
January 12th Horoscope
SUN – MOON – (Pluto) – SUN
There is a powerful reflective force set in between these strong masculine natures inside those born on January 12th. Not only does this give them depth of emotion and many relationships to commit to, but it also opens their hearts to resolve family matters that could be buried far in the past, generations before their time. Their entire river of ancestors is obviously relying on them to take responsibility and take matters into their own hands, and this isn't an easy task for anyone. In most cases, their difficulties will get a lot easier as the first Saturn return takes place around age 27 – 29. This is when healthy modesty is built through outer circumstances, and it will affect them greatly.
Love and Emotions
Although their heart won't exactly be worn on their sleeve, those born on January 12th have a lot to share from their emotional world. Their façade is always made of fiery, confident glow and their personality will give out a vibe filled with energy, creativity, and a stable force. Still, the soft side and what they carry within is something that only a few will touch in this lifetime, and everyone who comes close might drown in the pool of sensitivity and feelings found here. This kind of emotional depth isn't easy to comprehend or accept by other people, and it will take time for these Capricorns to learn to express them in the right way, and in the right crowd to be acknowledged and respected with all their sensitive needs.
Their relationships can be troublesome until they learn to protect this fragile world instead of expecting to stop feeling things so profoundly. Once they find clarity in their own emotional expression, they'll be ready to meet someone who is willing to look past the fences, defenses and the image this person wants to show. Typically, they had to hide their emotions from certain (or all) family members as children. This makes it hard for them to learn to find a healthy way to express them as grownups, expecting the same reactivity from the rest of the world as they got in their primal family.
Purpose
January 12th is a date best described as a natural opposition of masculine and feminine within. While we might think that it speaks of bringing peace to two sides of a conflict, it is rather a battle of emotion vs. reason and circumstances vs. desires. This is not an easy date to be born in, but it comes with the greatest rewards, for lessons learned here truly are able to heal someone's heart. The image of status a person wants to achieve will often fall into pieces, only for them to find their right path through what they love. Guided by heart and the sense of belonging, those born on this date tend to build an incredibly rewarding family life and a career that keep them feel peaceful and secure.
What They Excel In
Those born on January 12th are excellent social workers and give the best results at suicide and SOS hotlines that serve to give people true support and soft grounding. The world can be a rough place and this is something they understand. If they are detached from emotion due to damaging upbringing, they will make excellent lawyers, detectives, and profilers, who simply observe reactions, motivations and personalities of others, without ever getting invested or involved. With this ability to keep their distance, they might accomplish a great deal in their professional life, but this could affect their emotional life greatly and keep them distant from satisfaction and love too.
January 12th Birthday Gift
To make a January 12th born happy, each chosen gift needs to show appreciation. After some hard-times they have had in their life, they would like to be acknowledged, recognized, and understood, and wish for traditional values and certain rules of behavior to be respected. They will expect a sign of affection on the day of their birthday, as well as any situation that presents itself as a reason for a gathering or a celebration. To put a smile on their face, it would be good to choose a gift to help them overcome their current obstacle, or remind them they are loved.
Positive Traits for January 12th Born
Highly sensitive and susceptible to feelings of other people, these individuals know how to build their strong will and still stay gentle in their core. It is in their nature to nurture others, care for their family, and closely listen to those they care for.
Negative Traits for January 12th Born
Wedged by fiery intentions and passionate choices, torn between their wanting and wishing processes and closed for the outer world, they are living in a conviction that there is always something wrong waiting behind the corner.
Healing Crystal
The right stone to cleanse the basic vibration of those born on January 12th is Vesuvianite. It is a crystal that helps a person discover and follow their hearts desires, overriding the energy of the ego, and helps when one truly needs to move forwards with their life instead of spinning in circles.
Sabian Symbol
The Sabian symbol for Capricorns born on January 12th of any year that isn't a leap year:
"By Accepting Defeat Gracefully, a General Reveals Nobility of Character"
The Sabian symbol for Capricorns born on January 12th of a leap year:
"A Relay Race"
Although these symbols don't seem to be very promising, we can see that it is in this person's nature to delegate and leave something for someone else. No matter if it is a matter of work, partnership, or a simple breakfast, the only way these individuals will feel whole is if they give their own piece to someone who needs it more.
Famous Birthdays on 12th of January
In 1822 Étienne Lenoir was born, a Belgian engineer who is considered the inventor of the first modern car. He was in fact responsible for the invention of the first successfully operating internal combustion engine.
In 1949 Haruki Murakami was born, a Japanese writer and novelist known as one of the bestselling authors of modern time. He doesn't mix with social circles as other writers and speaks of himself as a loner, proud to say that he is relying on his wife to read every piece he writes first.
In 1974 Melanie C was born, an English singer, songwriter and actress, the member of the Spice Girls before she started her solo career. Her wedged Moon is best seen through her open discussions about her experiences with ADHD, clinical depression, and an eating disorder.
Important Historical Events on 12th of January
1866 – The forming of the Royal Aeronautical Society in London.
1895 – The founding of the National Trust in the UK.
1908 – For the first time, a long-distance radio message is sent from the Eiffel Tower.
1932 – The first woman is elected to the U.S. Senate, Hattie Caraway (born on February 1st).
1998 – Human cloning is agreed to be forbidden by nineteen European nations.
2004 – RMS Queen Mary 2, the world's largest ocean liner, makes its maiden voyage.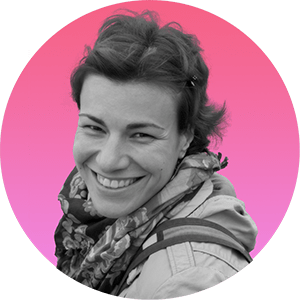 Iva Vucinic is a highly regarded professional astrologer & psychologist. Certified by the International Society for Astrological Research (ISAR CAP) and a graduate of Johannes Kepler Institute.
Iva is also an accomplished writer, with her work on astrology featured in major media outlets such as Yahoo, Daily Mail, Cosmopolitan, BuzzFeed, NBC ...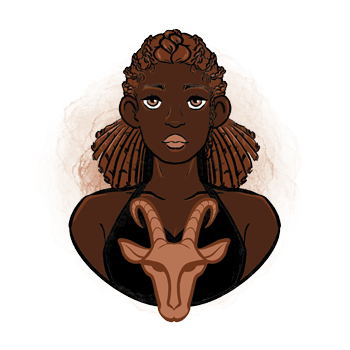 Additional Information
Capricorn - traits, personality, dates, characteristics and astrological sign information.
Capricorn Man - information and insights on the Capricorn man.
Capricorn Woman - information and insights on the Capricorn woman.
Capricorn Compatibility - the compatibility of Capricorn with the other astrological signs in love, sex, relationships and life.
Capricorn History - the history of Capricorn and the stories behind it.
Capricorn Symbol - images and interpretations of the Capricorn symbol and ruler.
Zodiac Calendar - Discover what your date of birth tells about your character, motivation and purpose in life.