01/18 Birthday - Zodiac Information
January 18th Zodiac
Date: January 18th
Zodiac Sign: Capricorn
Color: Cardinal
In One Word: Leadership
Shape: Dot
Strength: Initiative
Weakness: Insensitivity
Most Compatible With: Taurus

January 18th born have a task to connect fire and ice into one, and learn to live in between two extremes, proving to be powerful leaders.
January 18th Horoscope
SUN – MARS – (Pluto) – SUN
Such a strong masculine force of Sun and Mars combined only to create the Sun in the end, speak of strong ego issues that must be metabolized. Personality is in a way broken and needs to change, growing through strong and empowering boundaries to the outer world. These individuals must show initiative and strength, and they will often see life as unjust and uncaring, and this world being a rough place in which they were brought to fight for their rights every day. This can create quite a difficult personality that isn't easy to be with, live with, or work with if the Sun and this person's relationship with their father isn't healthy.
The second level of numeral analysis will reveal that January 18th shows an absolute lack of flexibility when matters of the Sun are involved. They will have to evolve and transform or all circumstances will stand against them and lead them to dangerous and dismissive situations that could seem like torture. To heal and feel good, one has to be ready to jump in deep and dig up the reasons for insecurities they carry within, and shed their skin as many times as necessary to realize what they were made to do.
Love and Emotions
It is obvious that this date is all about the Self and very little about other people, except when conflict and personal boundaries are involved. Emotional interactions will come naturally, but might break just as easily, for this isn't someone who instantly understands everyone's point of view or the respect they receive or give in a relationship. If they start imposing their will and putting their choices above choices of others, those born on January 18th might be a bit too tough to stay around for long.
To find love and let go to its magic, individuals born on this date must adapt to the idea of anger and embrace all the buildup negative energy from their family line. Their initiative and realism depend on it, as well as all matters of the heart that need to be guided by bravery. They need something to fight for and someone to protect, and sometimes choose partners with serious problems just to be the hero throughout the relationship. There is a lot of fire and warmth they carry within, and in such a cold sign they are difficult to express. Made to give and share their light, they will do so selflessly when emotions take over.
Purpose
When we speak about the purpose that needs to be found in lives of those born on January 18th, we need to recognize the powerful repetition of Sun's motive trough the symbolism of the numbers. It is their one and only goal to find self-respect and build their ego to the point of absolute centered unity. Only when they are free to express themselves and truly shine with their righteous, powerful personality, will they be able to share anything with the rest of the world and become influential and important as they were made to be.
What They Excel In
They excel in leadership, management, and all leading positions that imply organization and a stable character. These individuals are strong and confident, filled with creative energy that needs to be put to good use. They need a lot of rest to be in their best energetic state, that will help them find respect for everyone around them no matter their productivity or weaknesses.
January 18th Birthday Gift
When searching for a present for a person born on January 18th, it is good to keep in mind that it is mainly important to make them feel as if they were the center of the Universe. Their energy yearns for admiration and no present for this Capricorn should ever be done bought as if it was a nuisance. One can always choose a piece of gold for an important occasion, or something valuable and branded, with a certain glow around it, but usefulness plays a big part in the life of every Capricorn and shouldn't be neglected in the choice. You can also go with a gift that will put the person in the center of attention, and while it might not always be useful, it will put a smile on their face.
Positive Traits for January 18th Born
Confident, strong, influential and brave, a person born on this date is born to be the one, be dominant, heroic, and a true leader. This is a date for creative masters and those who made a name for themselves as if nothing was ever standing in their way.
Negative Traits for January 18th Born
Selfish and egoistic at times, this isn't someone who will understand the feelings of others instantly. Misunderstandings could guide them away from the Unity they are here to find.
Healing Crystal
For a person born on the 18th of January, tiger iron stands for one of the best healing crystals in the bunch. It is a stone that gives strength and balance to lower chakras including the first and the third one, both seen in planetary symbolism of this date. It is a stone of physical vitality, energy and stamina, and gives protection to those who are in any way exhausted or burned out. Giving personal strength in a time of change, this is a crystal that enhances emotional integrity and centering the Self.
Sabian Symbol
The Sabian symbol for Capricorns born on January 18th:
"A Large Aviary"
It is the intense image of a prison that comes to mind when this symbol is observed. Freedom of a person is taken or limited in a certain way, and there are things that depend on outer forces and circumstances out of their control. Luckily, this aviary is large, but it could also keep them in an illusion of freedom for a long time, before they finally realize that walls are all around them and they cannot fly out free.
Famous Birthdays on 18th of January
In 1689 Montesquieu was born, a French lawyer and political philosopher famous for his theory of separation of powers, and the one responsible for securing the place of the word despotism in the political lexicon.
In 1904 Cary Grant was born, an English-American actor known as one of classic Hollywood's leading men. A man with a difficult childhood and trouble socializing for years, found a way to step out of his cage through acting.
In 1955 Kevin Costner was born, an American actor, director, and producer. His awards, including Academy Awards for some powerful roles speak well of the possibilities this story of the Sun gives. He is the hero to save the poor, a bodyguard to guard the rich, and a protector of all sorts when serving others.
Important Historical Events on 18th of January
350 – General Magnentius proclaims himself Emperor deposing Constans.
1701 – Frederick I (born on July 11) crowns himself King of Prussia.
1778 – James Cook (born on November 7th) names the Hawaiian Islands the "Sandwich Islands" upon discovery, becoming the first European to find them.
1886 – The formation of The Hockey Association in the UK, creating modern hockey.
1896 – For the first time, an X-ray generating machine is exhibited.
1967 – Albert DeSalvo (born on September 3rd), also referred to as the "Boston Strangler", is convicted of his crimes and sentenced to life imprisonment.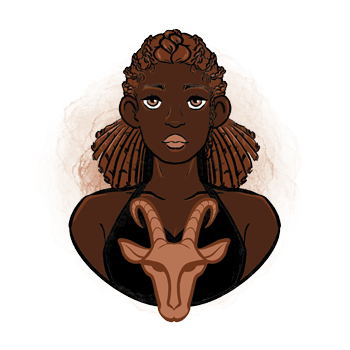 Additional Information
Capricorn - traits, personality, dates, characteristics and astrological sign information.
Capricorn man - information and insights on the Capricorn man.
Capricorn woman - information and insights on the Capricorn woman.
Capricorn compatibility - the compatibility of Capricorn with the other astrological signs in love, sex, relationships and life.
Capricorn history - the history of Capricorn and the stories behind it.
Capricorn symbol - images and interpretations of the Capricorn symbol and ruler.
Zodiac Calendar - Discover what your date of birth tells about your character, motivation and purpose in life.