01/04 Birthday - Zodiac Information
January 4th Zodiac
Date: January 4th
Zodiac Sign: Capricorn
Color: Amber
In One Word: Responsibility
Shape: Circle
Strength: Leadership
Weakness: Lack of Compassion
Most Compatible With: Pisces

January 4th is a date of percussions, consequences, and the building of one's personality through hard and demanding working routine. Those born on this date have a task to embrace responsibility and depth before expressing their personality through hasty and fiery moves.
January 4th Horoscope
(Pluto) – SATURN – (Pluto) – SUN
It is obvious that a combination of Saturn and the Sun cannot be easy, standing for an archetypal conflict between a father and a son, carried inside the world of a person born on this date. Darkness will often take over, making them worried, pressured, and as if they cannot break free. Feeling powerless, they will grow the most, for this feeling makes them realize who they are, where their boundaries are, and teaches them about the amount of self-respect needed to become successful and satisfied with their personality. With a task to connect the conscious with the unconscious, reaching for the light at the end of a tunnel, these individuals will seem as if they search for trouble and problems only to find their way out of them.
Love and Emotions
January 4th born are known for their rational approach to life, and their emotions are often well-hidden from plain view. Not only is it imperative for them to stick to the realm of absolute intimacy to open their heart for someone, but they are often not fully aware of their feelings before hardship occurs. This will put pressure on their love life, as if they have to make a strict and specific equation out of everything, distancing them from carefree and smiling partners who wish to have fun in a relationship. With their creative side a bit pressured and damaged, the masculine side to their personality seems to be troubled, and this will lead to ego problems that make communication difficult.
There is nothing easy in the love life of these individuals, but they will not see this as the end of the world. They have enough passion and warmth carried within and if mutual respect is found and strong boundaries respected both ways, they will be prepared to let someone into their world and protect them with their shield. A dream to be implemented, this will often make them choose partners who need help and support, so they can show to be the hero they always wanted to become.
Purpose
The most important part of this incarnation is self-expression and a person's ability to speak their mind. Very often they will turn to creative writing or use their oratory skills to prove their rigid attitudes, but the trick here is to build a strong inner sense of Self to be able to truly transfer that inner light on other people. Communication is the key to their wellbeing and if they stay closed up for the outer world as they tend to be, they will never learn how to set free from shackles brought onto them by their ancestors.
What They Excel In
January 4th is a date in charge for writing and oratory accomplishments for the most part, but it is also a time of high goals and a career chase that makes one fight for status, financial goals, and a powerful image to show to the world. These individuals will be incredible in science, mathematics or politics as soon as they realize how powerful their mind can be when they know where their core lies. With Saturn coloring their planetary row, they'll carry a talent for history, and could shine a light on many issues from the past during their lifetime.
January 4th Birthday Gift
When choosing a gift for a person born on the 4th of January, the first word to come to mind should be "practical". They want something they can use, while at the same time in sync with their personality. If it makes their life easier, even better. This doesn't mean they will settle for just any practical present, for a part of their nature craves shiny, expensive, and trendy things. However small your chosen gift might be, be sure to choose the best of its kind, avoiding all copies, plagiarism, or cheap choices to just serve the purpose. Even if there are similar things they use in everyday life, this approach is not good for their Sun.
Positive Traits for January 4th Born
Organized, strong-willed, with a character set in stone and as clear as day, this is someone to always strive high. They have the power to set clear boundaries and make their loved ones feel protected from any difficulties in the outer world.
Negative Traits for January 4th Born
Serious and difficult, too rational to follow their heart, these individuals could settle for realities far below their actual chances, just because they lack faith that something better is possible.
Healing Crystal
Heliodor is the perfect stone for those born on the 4th of January, there to give them the power to overcome any challenge. Aside from providing the strength of will they need, this is also a crystal that serves to support detoxication and cleansing of stomach and liver – their weak spots.
Sabian Symbol
The Sabian symbol for Capricorns born on January 4th:
"An Ancient Bas-Relief Carved In Granite Remains A Witness To A Long-Forgotten Culture"
While we're speaking of leaving a mark in the world, even the Sabian symbol for this day speaks of the fluency of time and the foundation needed to leave a name of importance behind. Often born with a powerful sense of meaning and a need to become an important part of history, these people have a strong drive to reach for status and discover ways to make a name for themselves.
Famous Birthdays on 4th of January
In 1076 Emperor Zhehong of Song dynasty was born, ready to change things for the better in China. He did everything he could to make the system better and more humane. Powerless in relation to conservatives, and with so many things that couldn't get done, he dies young.
In 1710 Giovani Batista Pergolesi was born, an Italian composer, violinist, and organist. He left an incredible amount of work behind, but a lot less available information on his private life and his emotional background.
In 1965 Julia Ormond was born, an English actress and producer who, apart from her acting career, focuses on humanitarian work against human trafficking. She was appointed as a United Nations Goodwill Ambassador.
Important Historical Events on 4th of January
46 BC – Titus Labienus is defeated by Julius Caesar (born on July 13th) in the Battle of Ruspina.
1717 – France, The Netherlands, and Great Britain sign the Triple Allliance.
1948 – Burma becomes independent from Great Britain.
1958 – Sputnik 1 leaves the orbit and falls to planet Earth.
1972 – Rose Heilbron (born on August 19th) becomes the first female judge at the Old Bailey in London, England.
2004 – A NASA Mars rover Spirit successfully lands on Mars.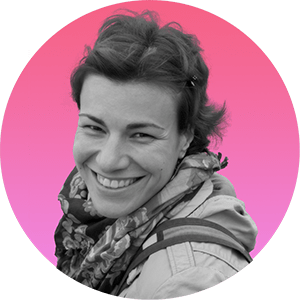 Iva Vucinic is a highly regarded professional astrologer & psychologist. Certified by the International Society for Astrological Research (ISAR CAP) and a graduate of Johannes Kepler Institute.
Iva is also an accomplished writer, with her work on astrology featured in major media outlets such as Yahoo, Daily Mail, Cosmopolitan, BuzzFeed, NBC ...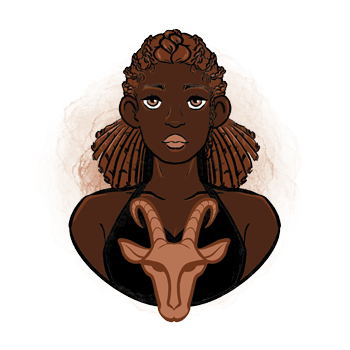 Additional Information
Capricorn - traits, personality, dates, characteristics and astrological sign information.
Capricorn Man - information and insights on the Capricorn man.
Capricorn Woman - information and insights on the Capricorn woman.
Capricorn Compatibility - the compatibility of Capricorn with the other astrological signs in love, sex, relationships and life.
Capricorn History - the history of Capricorn and the stories behind it.
Capricorn Symbol - images and interpretations of the Capricorn symbol and ruler.
Zodiac Calendar - Discover what your date of birth tells about your character, motivation and purpose in life.