01/27 Birthday - Zodiac Information
January 27th Zodiac
Date: January 27th
Zodiac Sign: Aquarius
Color: Platinum
In One Word: Divide
Shape: Curve
Strength: Individuality
Weakness: Stressed out
Most Compatible With: Sagittarius

For people born on January 27th, this world is filled with light and excitement, on a way to self-recognition and respect. They are here to represent the archetype of Aquarius in peace with both their feminine and masculine sides, and this state is not that easy to achieve.
January 27th Horoscope
MOON – URANUS – (Pluto) – SUN
All dates from the 20th of January to the end of the month have a combination of the Moon and the Sun in their planetary row and matters of feminine and masculine principles in their parents are an obvious imperative to resolve. However, those born on the 27th have a tough task for their lights are divided by Uranus, the master of separation. Very often, we will see that these are children of divorced parents, that they have moved a lot, or carry some sort of a childhood trauma that shaped their personality for years. As they set free from the system of their primal family and stop repeating patterns learnt in it, they will start to wake up and start sparkling finally fully aware of their own core and personality. When we get to the secondary level of numeral-planetary analysis, we will see that individuals born on the 27th of January have a deep personal change to go through, being made of the Sun and Pluto combined into one. The sooner they embrace change and discover what they need to change, the sooner they'll come out better, stronger, and more confident.
Love and Emotions
Being the connection and the breakup all in one, these individuals tend to have stressful relationships filled with passionate encounters and separations, always in search for their freedom but unable to intimately connect before they feel safe enough in their own skin. The love they wish to find always seems to wait behind the first corner, but slips through their hands as soon as they feel they touched it. Change is what defines their existence rather than emotional stability.
In time, they will learn how to accept their own nature, and find ways to fly high but still stay grounded enough. Once they do, they might find someone willing to fly with them, and share their need for freedom in just the right way. Until then, rollercoasters won't lead to the destination they had in mind and it is expected for them to turn to the unexpected, stand out, separate, and live through the anxiety of loss and dividing of life shared.
Purpose
There are several layers to the purpose of those born on January 27th, the most prominent one being to search for the light within. These individuals must learn a lot about respect, starting from their relationship with their father, however stressful it might be. A personality of each Aquarian born on this date needs to go through a deep change, from an image of sorts and matters of status, to an inner clarity and the state of truth, where they know exactly who they are and what brings them joy. It is their mission to metabolize and develop powerful respect and personal boundaries, so they can grow up and get ready for the attractive life offered by such emotional planetary rules.
What They Excel In
When a person is born on January 27th, it is in their nature to search for managerial, leading positions, to fulfill their need to reach certain status. Although this will often manifest in strange ways and areas of expertise, it will pull them like a magnet as if they have to prove something to the rest of the world. Still, their true areas of interest seem to be in Aquarian spheres such as engineering, programming, hardware development and physics, or astrology, numerology, and other branches of "non-science" sciences.
January 27th Birthday Gift
A January 27th birthday requires something new, exciting, surprising and different, or at least a new piece of technology they wanted for a while. Their constellation for their wall collection, or an image of a bright star in a frame will come in handy to raise their energy higher. To truly choose something they won't feel the need to exchange, listen to them talk about specific objects and ask the right questions. Their excitement makes them share enough information to guide the way.
Positive Traits for January 27th Born
Interesting, adventurous, fun and filled with incredible information, brains of those born on this date are truly something remarkable. As if they were from outer space, they will intrigue, sparkle and change to fit the need.
Negative Traits for January 27th Born
Stressed out, nervous, edgy and grumpy, they sometimes value only their own opinions, seeing themselves as smarter than the rest of the world.
Healing Crystal
To relieve them from stress and too much tension that tends to build up in their body, the best crystal they can use is the golden stellar beam calcite. It tends to unground the individual, so it is best used before bedtime, to help them rest and find the inner sense of peace. This is a stone of high vibrations that connects a person to spiritual energy and the golden light they need to soothe their earthly existence.
Sabian Symbol
The Sabian symbol for Aquarius representatives born on January 27th:
""A Child is Being Born Out of an Egg"
This is an obvious symbol for rebirth and transformation. Change is inevitable in those born on this date, and so is the new world they are about to find. They seem to be one of the clearest images of the sign of Aquarius, guided by change itself as a lightning that will breathe in life and creative force into their existence. Not only do they need to find themselves, but they need to break the shell and get out ready for all that is new.
Famous Birthdays on 27th of January
In 1756 Wolfgang Amadeus Mozart was born, an influential composer of the Classical era. He showed his talent from early childhood and excelled through the support of his father, who not only taught him how to play, but probably transcribed most of the work for him while he was still a child.
In 1948 Mikhail Baryshnikov was born, a Soviet and American dancer, choreographer and actor, known as one of the greatest ballet dancers in history. While he was on tour in Canada in the 70s, he defected and requested political asylum in Toronto, where he joined the Royal Winnipeg Ballet.
In 1964 Bridget Fonda was born, a famous American actress and a niece of Jane Fonda, obviously sharing an acting talent that runs in the family. She is a child of divorced parents and has an obvious family story that pushes her to embrace her differences.
Important Historical Events on 27th of January
1302 – Dante Alighieri is exiled from the city of Florence, Italy.
1593 – The seven-year trial of scholar Giordano Bruno is opened by the Vatican.
1880 – Thomas Edison (born on February 11th) receives the patent for the incandescent lamp.
1967 – Deployment of nuclear weapons in space is banned, and use of the Moon and other celestial bodies to peaceful purposes limited, by the Outer Space Treaty signed by the U.S., United Kingdom, and Soviet Union in Washington, D.C.
1973 – The Vietnam War is officially ended by bhe Paris Peace Accords.
1996 – International Holocaust Remembrance Day is observed by Germany for the first time.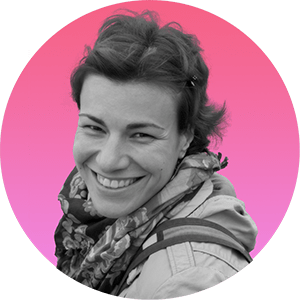 Iva Vucinic is a highly regarded professional astrologer & psychologist. Certified by the International Society for Astrological Research (ISAR CAP) and a graduate of Johannes Kepler Institute.
Iva is also an accomplished writer, with her work on astrology featured in major media outlets such as Yahoo, Daily Mail, Cosmopolitan, BuzzFeed, NBC ...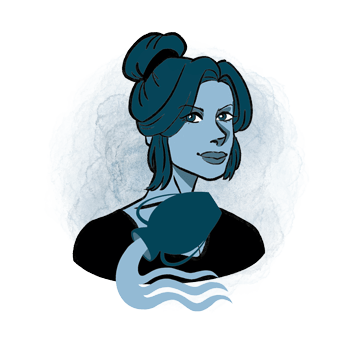 Additional Information
Aquarius - traits, personality, dates, characteristics and astrological sign information.
Aquarius Man - information and insights on the Aquarius man.
Aquarius Woman - information and insights on the Aquarius woman.
Aquarius Compatibility - the compatibility of Aquarius with the other astrological signs in love, sex, relationships and life.
Aquarius History - the history of Aquarius and the stories behind it.
Aquarius Symbol - images and interpretations of the Aquarius symbol and ruler.
Zodiac Calendar - Discover what your date of birth tells about your character, motivation and purpose in life.