01/07 Birthday - Zodiac Information
January 7th Zodiac
Date: January 7th
Zodiac Sign: Capricorn
Color: Deep Sky Blue
In One Word: Energetic
Shape: Square
Strength: Initiative
Weakness: Aggression
Most Compatible With: Scorpio

January 7th is the date of the first innovator of the year. There has to be something new, unimaginable, lifechanging in the nature of a Capricorn born on this date, with their masculine, changeable nature being their greatest strength that needs to be nurtured.
January 7th Horoscope
(Pluto) – URANUS – (Pluto) – SUN
The connection of Uranus with the Sun, combined to create the symbolism of Mars, speaks of a strongly masculine energy. Emotional, sensitive matters tend to stay hidden far below the surface in individuals born on this date. With this person being born in a feminine sign of Capricorn, merging this into one whole will be quite a challenge, for as long as fears guide their way. Liberation is their guiding light and a solid foundation always must be set in order to make the progress they were born to make. Issues with authority will travel through their family tree, and each generation of men will show antagonism towards their father or their father's father, including new men that enter the family through marriage. However, with such strong inheritance there is little that can't be achieved, and all they need to learn is how to rest between stressful activities.
Love and Emotions
The love life of those born on January 7th is always closely connected to sexuality and the challenges of ties being broken and glued up again. This doesn't necessarily mean that romance will repeat itself in circles through all the same relationships, but rather that a person born on this date needs to pick up the pieces to find themselves after each rollercoaster they bravely commit to. Their love life is always exciting, but also challenging, for negative emotions intertwine with positive ones too often to find stability.
The primary goal in each relationship these individuals make is to have their boundaries well-defined and clearly set, in such a way that protects them but still lets others into their world. Their love life will be full of changes and antagonism of sorts, if they don't discover reasons for their anger and deeply rooted fears in their system.
Purpose
It is obvious that those born on this date have a task to shake our worlds. Once they come out of their shells and realize that there is freedom they can create in their lives, they become controversial, strange, and unstoppable. Their real purpose isn't to free other people though, but to release the energy gathered through generations that didn't express anger. No matter if they take a passive or an active role at first, their destination is the same, and it speaks of initiative, fighting for the rights of the weak, and most of all – setting healthy boundaries towards the outer world.
What They Excel In
Those born on January 7th are innovative and extremely progressive for their Sun sign. They seem to go one step further than everyone else, having a task to finish with one thing just to start the other. They will excel in fields of research, sports, all individual activities and battles, and do well as dentists and surgeons, working with fine, modern technology.
January 7th Birthday Gift
It is not easy to find a perfect birthday gift for January 7th born. It is in their nature to be sharp and dismissive, while at the same time fascinated with strange things that won't keep their attention for long. This is still the time of month ruled by the sign of Capricorn and will be feeling responsible for anyone who cares enough to give them any gift. It is still expected to some point that their reaction to typical gifts such as watches, perfumes, flowers, or neck ties, won't be so pretty. Think outside the box or choose a useful gadget that will give them the opportunity to focus for a little while longer.
Positive Traits for January 7th Born
Active, energetic and strong, this is a person with a strong sense of personal freedom, ready to fight for it no matter the cost. They are brave, confident, and easy to talk to, always first at something or with a need to make someone else the first in anything that keeps them entertained.
Negative Traits for January 7th Born
Angry and irritated, they lack tolerance and tact, and could often be seen in conflicts that Capricorn representatives usually avoid with ease. Stressed out by their own state of heart, they could hold on to negative emotions for way too long.
Healing Crystal
Septaria is a perfect crystal for those born on this date. With no two stones made the same, it will speak of true inner individuality, and give these people a sense of what they were made to do. It will point them towards their mission and give clarity on who they are when they are feeling lost or damaged.
Sabian Symbol
The Sabian symbol for Capricorns born on January 7th of two years following a leap year:
"A Repressed Woman Finds a Psychological Release in Nudism"
The Sabian symbol for Capricorns born on January 7th of a leap year and a year preceding it:
"School Grounds Filled with Boys and Girls in Gymnasium Suits"
These two symbols add to the image of an inner opposition and conflict individuals born on the 7th of January carry within. The second symbol speaks of their connection to the roots as it intertwines with the date preceding their birth date, and this seems to lead towards liberation in natural cycles. The entire image is going from an extreme of shy, childish innocence, to the expression of sexuality through a feminine, irrational principle.
Famous Birthdays on 7th of January
In 1827 Sanford Fleming was born, an engineer and inventor of Scottish-Canadian descend. Not only did he create Universal Standard Time, but he also designed Canada's first postage stamp, and was a founding member of the Royal Society of Canada and a founder of the Canadian Institute, a science organization in Toronto.
In 1964 Nicolas Cage was born, an American actor and an Academy Award winner, called one of the most generous stars in Hollywood for his donations to charity. No matter the positive side to his wealth, those anger issues have surfaced and he has been in trouble with the law for suspicion of domestic abuse battery.
In 1977 John Gidding was born, an American architect, television host, and a model. Standing on the cover of many romance novels, he was voted one the most beautiful men of modern time. As he entered the design profession, he founded John Gidding Design, Inc.
Important Historical Events on 7th of January
1325 – Alfonso IV (also called The Brave) starts his reign as King of Portugal.
1610 – Galileo Galilei (born on February 15th) observes Ganymede, Callisto, Io and Europa for the first time.
1782 – The Bank of North America opens, as the first American commercial bank.
1785 – Jean-Pierre Blanchard (born on July 4th) and John Jeffries (born on February 5th) travel in a gas balloon from Dover, England, to Calais, France.
1894 – William Kennedy Dickson (born on August 3rd) receives a patent for motion picture film.
1927 – The first transatlantic telephone service from New York to London is established.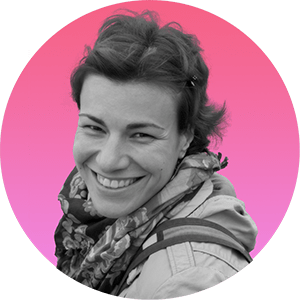 Iva Vucinic is a highly regarded professional astrologer & psychologist. Certified by the International Society for Astrological Research (ISAR CAP) and a graduate of Johannes Kepler Institute.
Iva is also an accomplished writer, with her work on astrology featured in major media outlets such as Yahoo, Daily Mail, Cosmopolitan, BuzzFeed, NBC ...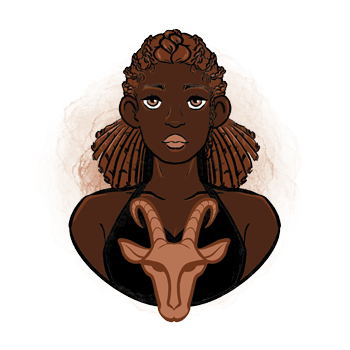 Additional Information
Capricorn - traits, personality, dates, characteristics and astrological sign information.
Capricorn Man - information and insights on the Capricorn man.
Capricorn Woman - information and insights on the Capricorn woman.
Capricorn Compatibility - the compatibility of Capricorn with the other astrological signs in love, sex, relationships and life.
Capricorn History - the history of Capricorn and the stories behind it.
Capricorn Symbol - images and interpretations of the Capricorn symbol and ruler.
Zodiac Calendar - Discover what your date of birth tells about your character, motivation and purpose in life.