01/08 Birthday - Zodiac Information
January 8th Zodiac
Date: January 8th
Zodiac Sign: Capricorn
Color: Raspberry
In One Word: Missionary
Shape: Parabola
Strength: Fighting for Their Cause
Weakness: Dependencies
Most Compatible With: Cancer

Masculine and a bit dangerous, January 8th is the date filled with initiative and powerful energies that need to be pointed in the right direction. When a person born at this time has a cause to fight for and a mission to follow, life becomes a heroic existence like no other.
January 8th Horoscope
(Pluto) – MARS – (Pluto) – SUN
This is an extremely fiery combination of planetary rules and doesn't come naturally to someone born with their Sun in Capricorn. There will be a lot of pressure and archetypal battles between different masculine principles, with the person unable to find the inner state of peace for as long as there isn't something to spend their energy on. Individuals born on January 8th often turn to solitude, in chase for their own path, setting free from their fathers and dreams their parents had for them. They have a dream and a mission of their own. Once they find it, everything will fall into place.
Love and Emotions
Apart from many Capricorn representatives born in January, these individuals find their faith in love to be the source of all their excitement and desire to live. Romance will be one of their quests, and depending on the level of commitment their parents felt towards each other, they will find it in their own partners every day. In search for a higher love, a feminine, powerful emotion filled with magic and unexpected glow, there is secrecy to their approach, a tendency to fall in love at any cost, often choosing wrong people while not being able to see them clearly.
Family patterns must break with this birthdate, or emotional satisfaction remains hidden behind the curtain of passion, delusion, or loss. Once they start their life's venture on their own, seeing their own path as the valid one, things will start falling into place and acquaintances be a lot more sensible and a lot clearer. Their love life will blossom as soon as they stop hiding from their own inner truths and see themselves for who they are.
Purpose
The purpose in the world of those born on January 8th isn't an easy thing to find. Their quest seems to be to find their actual quest and their true talent, and without focus, they tend to feel lost, lonely, turning to all sorts of dependencies and shadows. They have a task to finish with things started lifetimes ago, usually repaying a debt from their family tree, and without powerful faith carried within they won't see the meaning of doing so. For as long as they see the world as this place filled with injustice, it will be impossible for them to move on and share their Cosmic role with the world, becoming true heroes, saviors, and missionaries.
What They Excel In
There are many talents to those born on January 8th, their greatest being to focus and stick to their plan until they reach their destination. They should be supported to develop freely from childhood, to discover their true talents no matter what they are. If they come from a repressive environment, it becomes difficult for them to find a way to show their advantages to the world, getting stuck in jobs that don't make them satisfied but keep them in a bubble of illusion of security. They must face expectations of parents and environment, fight to be whoever they wish to be, and find their own path apart from everyone's opinions. We cannot define specific things they excel in for their specific, personal talents are there to show us what they are good at.
January 8th Birthday Gift
When searching for a gift for a person born on this date, you should consider pieces of art that give mystery their grounded form. It is fantasy that gives them wings, and books such as Richard Bach's Illusions or biographies of missionaries and people on their personal trail of faith will make them seek answers they were born to seek. If they have found their passion, they will always love a gift that helps them develop it faster, and if not, it is always good to try and inspire them in some direction even if it isn't the right one. Options will open roads ahead of them, and make it easier to see what they want, through realizing what they never did.
Positive Traits for January 8th Born
Visionaries in search for liberating faith, they drain power from their quest and careful planning. They can help resolve any conflict, stay calm in the time of need, and build up to be true leaders that others love to follow.
Negative Traits for January 8th Born
Lost in their inner search and afraid to lose ground under their feet, these individuals will do negative things out of fear. Dishonest and unstable, they will wander off into their dreamland when trouble is there to be resolved.
Healing Crystal
One of the high frequency crystals that is extremely suitable for those born on January 8th is natrolite. It is a stone for self-search, one that makes shifts to our systems of beliefs, leading to events based on synchronicity to happen more often. It will help get a clearer image on one's mission in life and a direction they are supposed to move in.
Sabian Symbol
The Sabian symbol for Capricorns born on January 8th of two years following a leap year:
"The Union Jack Flag Flies from a British Warship"
The Sabian symbol for Capricorns born on January 8th of a leap year and a year preceding it:
"A Repressed Woman Finds a Psychological Release in Nudism"
Both symbols have something to show to the rest of the world, point their status, belonging, or present their nude body. Whatever the symbol, the shared interest of both January 8th symbolisms is found in obvious things, clarity and visible attributes of an individual, and everything that needs to be shown naked to the world without holding back.
Famous Birthdays on 8th of January
In 1935 Elvis Presley was born, a famous American singer, guitarist and actor. Even though he obviously used his talents and followed the mission he had in this world, his success didn't fulfill his inner state of faith and he died at the age of 42, after drug abuse seriously damaged his health.
In 1942 Stephen Hawking was born, an English physicist and author, a man with a brilliant mind but gradually paralyzed over the decades, as if his body wasn't ready to accept everything the mind needs to bring down to Earth. He is the first to set forth a theory of cosmology explained by a union of the general theory of relativity and quantum mechanics.
In 1947 David Bowie was born, an English singer-songwriter, producer, and actor, regarded as an innovator who reinvented visual presentation of his music. He is known to say that he had found God in music of popular musicians who inspired him.
Important Historical Events on 8th of January
1297 – François Grimaldi leads his men to capture the fortress disguised as a monk, establishing his family the rulers of Monaco.
1735 – George Frideric Handel's Ariodante premiered at the Royal Opera House in Covent Garden.
1835 – The only time that the United States national debt is zero.
1867 – In Washington, D.C., African American men are granted the right to vote.
1912 – The foundation of the African National Congress.
1963 – Leonardo da Vinci's Mona Lisa is exhibited for the first time in the U.S.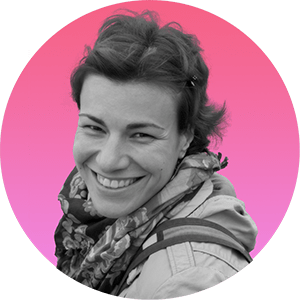 Iva Vucinic is a highly regarded professional astrologer & psychologist. Certified by the International Society for Astrological Research (ISAR CAP) and a graduate of Johannes Kepler Institute.
Iva is also an accomplished writer, with her work on astrology featured in major media outlets such as Yahoo, Daily Mail, Cosmopolitan, BuzzFeed, NBC ...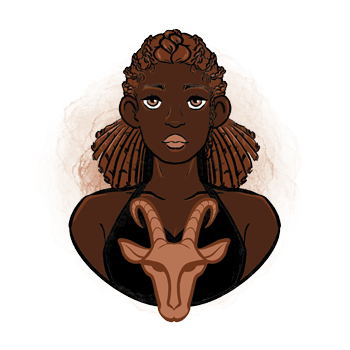 Additional Information
Capricorn - traits, personality, dates, characteristics and astrological sign information.
Capricorn Man - information and insights on the Capricorn man.
Capricorn Woman - information and insights on the Capricorn woman.
Capricorn Compatibility - the compatibility of Capricorn with the other astrological signs in love, sex, relationships and life.
Capricorn History - the history of Capricorn and the stories behind it.
Capricorn Symbol - images and interpretations of the Capricorn symbol and ruler.
Zodiac Calendar - Discover what your date of birth tells about your character, motivation and purpose in life.