01/03 Birthday - Zodiac Information
January 3rd Zodiac
Date: January 3rd
Zodiac Sign: Capricorn
Color: Federal Blue
In One Word: Godly
Shape: Spiral
Strength: Vision
Weakness: Arrogance
Most Compatible With: Pisces

Carrying the first number three or the first breathe of Jupiter into a new year, people born on the 3rd of January will be in a constant search for their direction in life, there to give everyone around them a sense of purpose and hope.
January 3rd Horoscope
(Pluto) – JUPITER – (Pluto) – SUN
Dance of the giants around the universal truths of nature, this could be a signal for a true philosopher, someone to stand tall in their convictions and high above the rest of their bloodline. Still, there is something always weighing these individuals down, stone cold and hard truth, circumstances and facts that grow to become obstacles, as if nothing in life was ever made to be easy. This is a day that speaks of grandiose expectations, those that can almost never be met, unless if a person becomes a magician or a voodoo artist who willingly and at any cost grabs for the future through magical methods. Still, they seem to be born under a "lucky star" and will find protection in the strangest of circumstances.
Love and Emotions
There is little room for emotional awareness in such a strong inner chase for one's Self. Very often, individuals born on the 3rd of January spend a lot of time alone, unwilling to start a relationship for all the rational reasons. Their life philosophy can push them into relationships with people who don't have enough understanding for their ways, or those they cannot see clearly because their own ego is blurring the sight. Their search for that "other half" will be hidden somewhere deep, and their intent only clear if this is their primary role in life – to be someone's wife, husband, or lover.
In general, this is an individual focused on a personal chase for knowledge, direction, and self-respect, and these aspirations make them excellent partners if they meet someone similar, distant enough, someone to share their goals with. Even though it might sound somewhat calculated and rigid, the best romantic relationships for those born on this date nurture their life's philosophy and love of nature, with shared goals to light the way. A lot of energy will be wasted on difficult bonds with a lot of expressed emotion and tenderness, let alone with needy partners who search for symbiosis of any kind. Those born on the 3rd of January can seem cold, distant, and even narcissistic to some point, willing to share their widths only with someone who has their own width to share.
Purpose
It is not easy for someone with this kind of vision to accept reality and this is exactly what this person was born to do. As if their expectations are set at heights that are impossible to reach, they will stumble upon disappointment one too many times, until they discover the truth that will in fact – set them free. It is a challenge of the material world that gives many opportunities for financial success and a lot of physical pleasure, but only if there is enough change to the system of beliefs to allow the mind to expand and the image of Self shift from a round circle of possibilities, into one specific point. Without direction in life, these individuals will feel unworthy and lose respect for themselves. It is their best choice to give in to the will of the Universe and feel support coming their way.
What They Excel In
If there was ever a Capricorn built to last, it is a January 3rd Capricorn. Those born on this date have the ability to stick to one vision, one goal, and passionately pursue it even when everyone else gives up. This makes them excel in work that takes time, long hours, and perseverance others sometimes envy. They will be good at studies that take a long time such as medicine and law. Status is an important part of their nature, and we will see that a lot of well-educated individuals are born on this date, people who always learn, widen their perspectives, and never stand in one place for too long even though they seemingly search for a static position of peace.
January 3rd Birthday Gift
If you want to surprise your January 3rd born in the best way, return a small piece of their faith in possibilities to them. Buy something they cannot buy themselves, listen to their limitations and help them overcome them. If they can't afford to travel, buy them an airplane ticket, if they don't have time, organize it with people from their surroundings, if they can't put themselves on the top of their own list of priorities, buy a voucher for a massage or a day at a spa. They always need rest and meditation, so anything to relax them is the right way to go.
Positive Traits for January 3rd Born
Visionaries with the strength to bring their visions to life, these people tend to stay focused for a long time, ready to overcome any obstacle at hand. They are persistent, extremely realistic and grounded when they feel guided by a certain mission.
Negative Traits for January 3rd Born
Stubborn, lost, set in their ways and sometimes too stiff in their convictions. They can fight for opinions that do no one any good, damaging their own wellbeing only to prove a point.
Healing Crystal
Chalcopirite is an excellent stone for people born on January 3rd, mostly because of its significant connection to the sixth and seventh chakra. The overall influence of this date puts limitations on one's life that aren't easily accepted, and this crystal helps find clarity on matters of faith, vision, and focus needed to set priorities straight, find what is lost, and give direction to those who have lost it.
Sabian Symbol
The Sabian symbol for Capricorns born on January 3rd:
"A Fire Worshipper Meditates on the Ultimate Realities of Existence"
This is a clear image standing for someone who wishes to employ their passion, with a forceful vision that always bumps into the shield of reality. The material world isn't supportive of their dreams and a lot of hard work and effort is needed for these strong individuals to create what they desire.
Famous Birthdays on 3rd of January
In 106 BC Cicero was born, a Roman philosopher, lawyer, and politician. He was a "cultured" man, being able to speak both Roman and Greek, and was considered an extremely talented student at that time. For following a certain philosophy, he was proscribed as an enemy of the state and executed (born on January 14th).
In 1892 J.R.R. Tolkien was born, an English writer, poet, philologist, and a university professor, best known as the author of The Hobbit, Lord of the Rings, and The Silmarillion. His work speaks of true perseverance, high in detail and founded in the incredible vision he brought down to Earth.
In 1956 Mel Gibson was born, a famous American-Australian actor, director, producer, and screenwriter, best known for starring in the movie Braveheart. A man with nine children, set in his conviction that no person should decide on their own how many souls should be brought to this world.
Important Historical Events on 3rd of January
1870 – The beginning of construction of the Brooklyn Bridge.
1925 – It is announced by Benito Mussolini (born on July 29th) that he is taking dictatorial powers over Italy.
1947 – For the first time, the U.S. Congress proceedings are televised.
1957 – The first electric watch is introduced by the Hamilton Watch Company.
1959 – The state of Alaska is admitted as the 49th of United States.
1962 – Fidel Castro (born on August 13th) is excommunicated by Pope John XXIII (born on November 25th).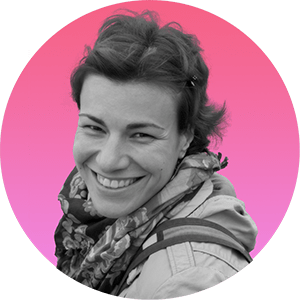 Iva Vucinic is a highly regarded professional astrologer & psychologist. Certified by the International Society for Astrological Research (ISAR CAP) and a graduate of Johannes Kepler Institute.
Iva is also an accomplished writer, with her work on astrology featured in major media outlets such as Yahoo, Daily Mail, Cosmopolitan, BuzzFeed, NBC ...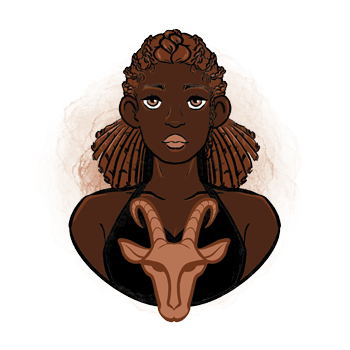 Additional Information
Capricorn - traits, personality, dates, characteristics and astrological sign information.
Capricorn Man - information and insights on the Capricorn man.
Capricorn Woman - information and insights on the Capricorn woman.
Capricorn Compatibility - the compatibility of Capricorn with the other astrological signs in love, sex, relationships and life.
Capricorn History - the history of Capricorn and the stories behind it.
Capricorn Symbol - images and interpretations of the Capricorn symbol and ruler.
Zodiac Calendar - Discover what your date of birth tells about your character, motivation and purpose in life.