01/21 Birthday - Zodiac Information
January 21st Zodiac
Date: January 21st
Zodiac Sign: Aquarius
Color: Baby Blue
In One Word: Inexperienced
Shape: Spiral
Strength: Individuality
Weakness: Other People
Most Compatible With: Leo

As this young and special Aquarius representative walks through life, we will see that fixing the image of a fallen Sun becomes their primal objective. It is a part of the nature of those born on January 21st to be rebels even when they don't have all the necessary information, and they need to gather experience and social contacts to truly shine as innovators and people who change the world.
January 21st Horoscope
MOON – SUN – (Pluto) – SUN
This is a planetary row that obviously speaks of the need to connect the opposites in a family tree, primarily the feminine and the masculine archetype in their parents. Those born on January 21st feel a strong need to reflect on others only to learn with age that others might as well reflect on themselves, and build a forceful image of self-esteem that might not always be as honest as they'd like it to be. In order to truly become the best possible version of themselves, they need to build unconditional respect for everyone else in the world, seeing others as equals. While their humanitarian nature burns within, they are still prone to prejudice, as if their tail was left in the stiff sign of Capricorn, holding them back.
Love and Emotions
Since this is the date filled with karmic, or genetic debts and "tails", leading to resolutions on so many plains that a person might not even be ready for them, they will choose partners to fit their family story perfectly. Although we might hypothesize that everyone does this in a certain way, in lives of these individuals it will be as obvious as the light of day. Their spouse will be the same as their parent, conflicts are inevitable, and the sense of mission will spark up, leaving a January 21st born in a state of shock once again, only to discover where their place is.
Emotional in their core, much more than some other Aquarius representatives, those born on this date must let go of stale and static emotions to find those liberating feelings of love, followed by laughter, joy, and time well spent. When unsatisfied, they tend to hold on too long to those they once fell in love with, treasuring them like an old ornament or a trophy, not really aware that the time has come to move on.
Purpose
January 21st is a date of genetic encounters and oppositions, and all things that need to be mended and healed in one's family tree. This isn't an easy position to be in, for a person must lose a father or the image of a father, to build a powerful image of themselves. Boundaries won't be respected until they are well set, and emotional blackmail will just help the intruders to rush in and shake up the world of this fragile Aquarian. As they learn to divide, separate, and build their walls, it is important to hold on to the creative strength, children, youth, and their own child within.
What They Excel In
People born on January 21st excel in all matters that need someone to take responsibility. They will be good as functionaries in high positions, politicians and researchers, always standing at the edge of some sort of risk to prevent the catastrophe from coming their way. Protective of those around them, they could serve their time in military, or enroll in some sort of a state institution with a strong structure. They make excellent plans, and as open for higher spheres as they are, they absorb higher knowledge with ease, finding faith and feeling protected by the higher force.
January 21st Birthday Gift
To choose a gift for a person born on this date, it is wise to look at their home and see their need of the moment through the state of their house. The atmosphere surrounding them could help choose an appropriate piece of art, a painting that serves their emotional state, or a sculpture that fits in the most peaceful corner of their room. It is best to choose a gift with esthetic value, a bit pricy, but based on their state of heart and the way they perceive the world at that moment. If this isn't something easily done, a book is always a good choice, for they will read almost anything, hungry for information and other people's thoughts.
Positive Traits for January 21st Born
Curious, open for any new experiences, and sensitive enough to stick around, this is someone who will give just enough freedom to everyone in their life, asking for the same in return.
Negative Traits for January 21st Born
Overburdened with family issues, they could have quite an emotional baggage and be unaware of it until pressured into self-recognition. When they build their walls up, they will have a really hard time ever tearing them down, even when protection is no longer needed.
Healing Crystal
Snowflake obsidian helps those born on January 21st lead their emotions to the surface and examine harmful thought patterns. It is a stone of purity and helps one stay centered and focused when a chaotic situation presents itself in their life. This crystal removes negativity from a person or the space that surrounds it.
Sabian Symbol
The Sabian symbol for Capricorns born on January 21st:
"An Old Adobe Mission in California"
The spirituality behind the symbol such as this one points to the Neptunian side to the sign of Aquarius, the sign of its exaltation, rather than the Sun in detriment that comes as a shock. This degree and this date still stand for the state of certain illusion, and a person isn't aware of their low energy levels, low self-esteem, or their overall poorly built image of the Self. A lot of work needs to be put in to shake off parental and family patterns and break loose from the system that makes them feel small in any way.
Famous Birthdays on 21st of January
In 1912 Konrad Emil Bloch was born, a German-American biochemist who received the Nobel Prize in Physiology in Medicine for discoveries connected to cholesterol and fatty acid metabolism. Due to the Nazi persecutions of Jews, he had to flee from his homeland.
In 1956 Geena Davis was born, an American actress, writer, producer, a former fashion model, and former archer. She is currently married for the fourth time, and obviously respected her inner need to let go of family patterns that have been holding her back.
In 1953 Paul Allen was born, an American businessman and philanthropist, one of the co-founders of Microsoft. He dropped out of college, pushed his friend to do the same, and this friendship (with Bill Gates) resulted in incredible financial successes.
Important Historical Events on 21st of January
1535 – French Protestants are burned at the stake in front of the Cathedral of Notre Dame, following the Affair of the Placards.
1720 – The Treaty of Stockholm is signed by Sweden and Prussia.
1789 – The Power of Sympathy or the Triumph of Nature Founded in Truth, the first American novel, is printed in Boston.
1911 – The first Monte Carlo Rally.
1925 – Albania is declared a Republic.
1954 – USS Nautilus, the first nuclear-powered submarine, is launched by Mamie Eisenhower, the First Lady of the United States (born on November 14th).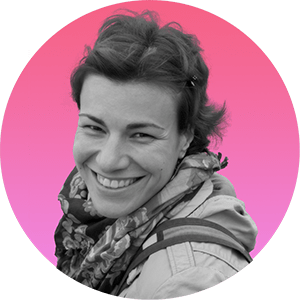 Iva Vucinic is a highly regarded professional astrologer & psychologist. Certified by the International Society for Astrological Research (ISAR CAP) and a graduate of Johannes Kepler Institute.
Iva is also an accomplished writer, with her work on astrology featured in major media outlets such as Yahoo, Daily Mail, Cosmopolitan, BuzzFeed, NBC ...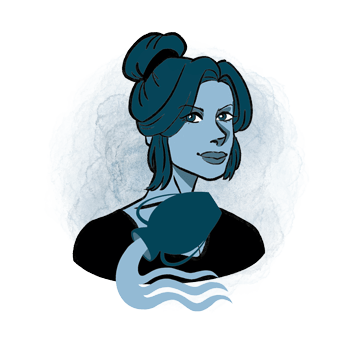 Additional Information
Aquarius - traits, personality, dates, characteristics and astrological sign information.
Aquarius Man - information and insights on the Aquarius man.
Aquarius Woman - information and insights on the Aquarius woman.
Aquarius Compatibility - the compatibility of Aquarius with the other astrological signs in love, sex, relationships and life.
Aquarius History - the history of Aquarius and the stories behind it.
Aquarius Symbol - images and interpretations of the Aquarius symbol and ruler.
Zodiac Calendar - Discover what your date of birth tells about your character, motivation and purpose in life.