01/23 Birthday - Zodiac Information
January 23rd Zodiac
Date: January 23rd
Zodiac Sign: Aquarius
Color: Columbia Blue
In One Word: Grandiose
Shape: Infinity
Strength: Seeing Beauty
Weakness: Wears Pink Goggles
Most Compatible With: Leo

The wandering Aquarius born on January 23rd is always on a chase for a new mission to be on, and a direction to take in life. As if they were new to the world, a young soul filled with desires, questions, and a childlike curiosity, they are in search for love and colors of life that will make them feel like missionaries who have reached their destination.
January 23rd Horoscope
MOON – JUPITER – (Pluto) – SUN
Just like all people born after the 20th of January, these individuals will tell the story of feminine and masculine, or a mother and a father, but this time connected by faith, trust, and purpose. Depending on the family they were brought up in, they could see the world with incredible optimism and meaning, or be derived of any ability to see things clearly and for what they truly are. One way or the other, they will search for the universal truth, apart from what everyone around them thinks to be true. Their direction in life will depend on the feeling in their heart even if they try hard to use solely their mind, and it is best to let go to where their emotions lead instead of resisting them and going against their own better judgment.
Love and Emotions
The greatest emotional challenge of those born on January 23rd is their state of constant faded illusion they tend to stay in for years. This is almost always a consequence of dishonesty or secrets in their primal family, and liberation usually comes after they unveil secrets of their parents and clear the air that has been toxic for years. Overprotection and involvement in areas of life that should be private, or quite the opposite – lack of interest, make an imbalance in the way these individuals value themselves. They will either be emotionally immature and unable to protect themselves, or too invested, possessive and even manipulative.
Their love life will be filled with adventure and optimism, and their heart a bit distant and hard to reach. They will often choose a life of casual relationships, parallel love affairs and constant change, and the only way to stay in a loving relationship for long is for it to have a direction to move in and a sense of purpose at all times. If the sense of purpose stays a part of their love story, it can last for lifetimes to come.
Purpose
Depending on their ability to see the world clearly, individuals born on this date could have eye problems regularly, deal with infections and possibly impaired vision. Honesty is the only cure for their states, no matter if they are physical or emotional, and they must start by being completely honest with themselves until they reach decisions they have been putting off for years. Their real purpose hides in the world of exciting emotions and the sense of value that needs to be built. Their relationships and flexibility will speak of their progress and once they find the right person to be with, they can be sure that they have fulfilled their heart's need. Being a muse or a life of color for those around them, it is imperative that they find their own inspiration within.
What They Excel In
Aquarius representatives born on the 23rd of January have a task to determine their path in life before committing to any work or activity they could excel in. Very often they will turn to teaching. Visionaries with a bigger picture in mind, they could lead the way for many, but won't typically like to show off, choosing to work from behind the scenes. On their search for inspiration, they will also make excellent artists, jewelry makers, inspirational coaches, and people who will become the source of happiness for others. All they need to play this role is to find love within and truly enjoy the adventure of life.
January 23rd Birthday Gift
If you want to make your January 23rd born happy, get them an airplane ticket to any distant destination you can think of. Although they might not have much time, constantly being occupied by new excitements and adventures, they will easily prioritize and stay on the move if you give them a chance to. They want something valuable, pretty, and romantic, that is easy to wear and use. With them taking care of practical matters on their own, choosing their present shouldn't be about practicality, but about beauty, value, and love.
Positive Traits for January 23rd Born
Optimistic, open-minded, and living a life of purpose, these individuals believe in the goodness of humankind. They are adventurous, fun, and enjoyable to be around, spreading knowledge and laughter around as soon as they find themselves satisfied on the inside.
Negative Traits for January 23rd Born
Delusional, not knowing where they are going or why, they could turn to dishonesty or substance abuse in an instant, if they don't love and accept themselves.
Healing Crystal
Dioptase is an excellent stone for those born on January 23rd mostly because of its healing properties that encourage compassion and forgiveness. Returning one to their past life mistakes and blockages, it will liberate them from issues they are stuck in, and help them move forwards with their life. It is used to see the truth in relationships so their dynamics can be changed.
Sabian Symbol
The Sabian symbol for Aquarius representatives born on January 23rd:
"A Deserter from the Navy"
This is a symbol that shows someone who wandered away from their path, trying to find their way back in sync with their senses and their state of peace. Those born on this date will feel like they owe something to the world, their family, or their country, and as if they once left them behind and ran away to find a better life. Still, their goal in this life could also be liberation and to find a way to desert the field of battle of any kind, illusion of any kind, or any Neptunian matter of dependency they wish to move away from.
Famous Birthdays on 23rd of January
In 1350 Vincent Ferrer was born, a missionary and a logician, honored as a saint of the Roman Catholic Church. Being of noble origin, he has had trials once he decided to join the Order of Preachers but found his faith and mission in religion.
In 1838 Marianne Cope was born, a German-American nun who was also declared a saint. The strength of her beliefs led to her not contracting the disease despite direct contact with the patients.
In 1907 Hideki Yukawa was born, a Japanese physicist, academic, and the first Japanese Nobel laureate. Known to excel in science, he has been a university professor for many years, transferring knowledge to those who wish to learn.
Important Historical Events on 23rd of January
393 – Roman Emperor Theodosius I (born on January 11th) proclaims his eight-year-old son Honorius (born on September 9th) co-emperor.
1571 – The Royal Exchange is opened in London.
1846 – Slavery is abolished in Tunisia.
1912 – At The Hague, the International Opium Convention is signed.
1957 – Walter Frederick Morrison (born on January 16th) sells the rights to his flying disc to a toy company, that is later renamed the "Frisbee".
2003 – The last detection of a very weak signal from Pioneer 10 and no usable data can be extracted.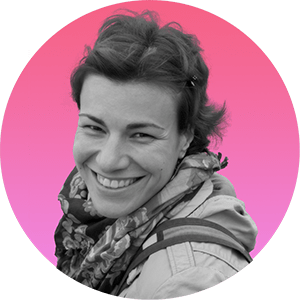 Iva Vucinic is a highly regarded professional astrologer & psychologist. Certified by the International Society for Astrological Research (ISAR CAP) and a graduate of Johannes Kepler Institute.
Iva is also an accomplished writer, with her work on astrology featured in major media outlets such as Yahoo, Daily Mail, Cosmopolitan, BuzzFeed, NBC ...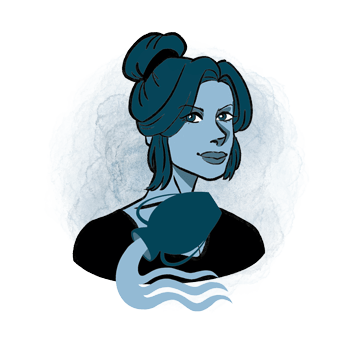 Additional Information
Aquarius - traits, personality, dates, characteristics and astrological sign information.
Aquarius Man - information and insights on the Aquarius man.
Aquarius Woman - information and insights on the Aquarius woman.
Aquarius Compatibility - the compatibility of Aquarius with the other astrological signs in love, sex, relationships and life.
Aquarius History - the history of Aquarius and the stories behind it.
Aquarius Symbol - images and interpretations of the Aquarius symbol and ruler.
Zodiac Calendar - Discover what your date of birth tells about your character, motivation and purpose in life.