01/29 Birthday - Zodiac Information
January 29th Zodiac
Date: January 29th
Zodiac Sign: Aquarius
Color: Wisteria
In One Word: Flooding
Shape: Wave
Strength: A Sense of Purpose
Weakness: Poor Boundaries
Most Compatible With: Aries

Born to finish something that was left unresolved in their family tree, individuals born on the 29th of January have a task to bring something to an end, and continue their life changed and different than anyone in their genetics has ever been. Old stories will be lived through, emotional dependencies there to be understood, clarified and changed, and the idealization keeping them apart from their one true Self.
January 29th Horoscope
MOON – NEPTUNE – (Pluto) – SUN
With the sign of Aquarius exalting Neptune, this planetary row is much easier to handle than one would anticipate seeing Neptune squeezed between such enlightening and sensitive entities. There is a fragile note to people born on this date, and they will often seem to be on the verge of depression, negative emotions, giving up, or simply wandering off too far from the ground, forgetting where they came from. A bit lost and tied to their vision of what life should be like, the only way for them to move forwards is to discover their real, immense talents and use them to share something with the rest of humanity. As soon as they embark on their mission, their boundaries will become clearer and their entire sensitive, touchy-feely appearance turn into strong guidance for other people.
The second layer of analysis shows that these individuals are made out of lights from the Moon and the Sun, both of their parents combined, and this makes them balanced and even in their approach to life and everything in it. Excessive and strange behavior we normally expect from an Aquarius, should be brought down to a minimum, as they make one step in manly and one step in girly shoes, creating balance all along.
Love and Emotions
Emotions of those born on the 29th of January tend to disperse into small fragments only to get glued up once again. It is typical for them to return to relationships that already ended, as if they had to repeat their behavior and choices until they learn their lessons, however difficult or challenging those experiences might get. They will suffer from the best of intentions and a need to see the world and people in it through pink goggles, and all they must learn is how to see each partner and everyone they have feelings for - as they truly are.
Idealists and romantics, these individuals can either have a very rich emotional life, or not have it materialized at all. If they drift too far from planet Earth and start chasing for signals in people who don't share their interest in the romance in question, they could end up chasing ghosts for a long time, remaining in the bubble of illusion they don't want to burst, dependent on love they feel.
Purpose
When we speak of a person born on January 29th, we see someone who is already on a mission to find their purpose in this lifetime, and regardless of the hazy image of Self they build up, they tend to discover where they feel at home as time goes by. The real purpose of those born on this date is in learning and teaching, for their experience of overcoming and letting go of loss or sadness gives them the optimism and the perspective they need to transfer their ideals onto other people. Guided by Jupiter, the most beneficent deity of all, they will have a need to see the future, project themselves into it, and give everything they have gathered in their mind, to someone willing to learn.
What They Excel In
Individuals born on January 29th are artists, musicians, healers, preachers, missionaries and teachers, the best in all the work that asks for a true sense of meaning and guidance. They will be fulfilled at a workplace that lets them grow, and truly excel in occupations that heal the world and people in it. Whatever the case, they need clarity in their life to truly be successful.
January 29th Birthday Gift
For every combination of the Moon with Neptune we need to stay aware of a person's sensibility. They might appear loud and confident, but their souls are fragile and shy, and they can't take everything in like some other people might. Their gift should be free from aggression or any sort of pushiness or vulgarity. Fluid in emotion, colorful and light, it is a fine painting, a wooden figurine, or anything in touch with their religious and spiritual development.
Positive Traits for January 29th Born
Spiritual, serene, with their senses heightened, a powerful philosophy and a big heart that is always ready for love. These individuals believe in the best in humankind and never give up on their true ideals.
Negative Traits for January 29th Born
Dependent, weak, lost in their path, without a powerful system of support they tend to fall apart. Lacking words to speak their mind, introverts who suffer in silence, too distant from those who love them and wish to help.
Healing Crystal
A stone to connect those born on January 29th to higher realms, open them up for healing and serving the world, is charoite. It aids one find their journey, the right destination to be chosen, and shows the atmosphere of that one step they still haven't took. It gives the sense of guidance and strong faith, confirming its effects through repeating synchronicities in life.
Sabian Symbol
The Sabian symbol for Aquarius representatives born on January 29th of a leap year and two years preceding it:
"A Flag is Seen Turning into an Eagle"
The Sabian symbol for Aquarius representatives born on January 29th of a year following a leap year:
"A Man Who had for a Time Become the Embodiment of a Popular Ideal is Made to Realize that as a Person He is Not This Ideal"
Both these symbols are a powerful guidance for those born on this date, for they show illusion and the image of something that isn't really there. As all people who carry Neptune in their planetary row, secrets and dishonesties are possible in the primal family, and the image of the world seems to be shifted into an area of belief where conditioning comes from various sources, while they turn to dependency to not deal.
Famous Birthdays on 29th of January
In 1688 Emanuel Swedenborg was born, a Swedish-English astronomer, philosopher, theologian, and mystic, best known for his book on the afterlife, Heaven and Hell. He was an inventor and scientist who began to experience visions, beginning on Easter weekend in 1744, and this culminated in a "spiritual awakening".
In 1945 Tom Selleck was born, an American actor, known for more than 50 film and television roles. His talent was obviously in acting, but his colorful biography clearly points to the presence of Neptune and Jupiter in his personality.
In 1970 Mohammed Yusuf was born, a Nigerian Islamist leader who founded Boko Haram, an extremist militant Islamist group. His convictions got him killed, but he was obviously a man on a mission guided by strong beliefs.
Important Historical Events on 29th of January
1790 – On the river Tyne, the first boat specializing as a lifeboat was tested.
1845 – The first publication of "The Raven" by Edgar Allan Poe (born on January 19th).
1886 – The first successful gasoline-driven automobile is patented by Karl Benz (born on November 25th).
1891 – Liliuokalani (born on September 2nd) becomes the last monarch and only queen regnant of the Kingdom of Hawaii.
1936 – The Baseball Hall of Fame receives its first inductees.
1989 – Hungary becomes the first Eastern Bloc nation to establish diplomatic relations with South Korea.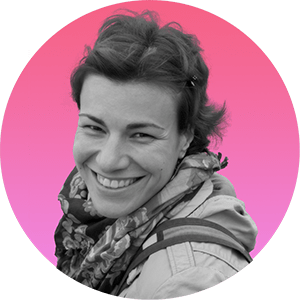 Iva Vucinic is a highly regarded professional astrologer & psychologist. Certified by the International Society for Astrological Research (ISAR CAP) and a graduate of Johannes Kepler Institute.
Iva is also an accomplished writer, with her work on astrology featured in major media outlets such as Yahoo, Daily Mail, Cosmopolitan, BuzzFeed, NBC ...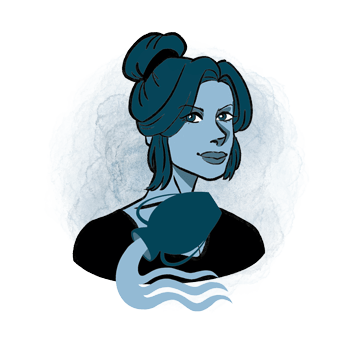 Additional Information
Aquarius - traits, personality, dates, characteristics and astrological sign information.
Aquarius Man - information and insights on the Aquarius man.
Aquarius Woman - information and insights on the Aquarius woman.
Aquarius Compatibility - the compatibility of Aquarius with the other astrological signs in love, sex, relationships and life.
Aquarius History - the history of Aquarius and the stories behind it.
Aquarius Symbol - images and interpretations of the Aquarius symbol and ruler.
Zodiac Calendar - Discover what your date of birth tells about your character, motivation and purpose in life.