01/22 Birthday - Zodiac Information
January 22nd Zodiac
Date: January 22nd
Zodiac Sign: Aquarius
Color: Silver
In One Word: Mirroring
Shape: Crescent
Strength: Emotional Intelligence
Weakness: Unclear Boundaries
Most Compatible With: Sagittarius

For a person born on the 22nd of January, this life is a manifestation of ways to communicate in relationships with other people. Standing opposed to themselves, they could be too passive for an Aquarius, sometimes forgetting how important their initiative and center of personality are. It is their heart that tells the story and they will feel the need to speak or write about it trying the express their core.
January 22nd Horoscope
MOON – MOOON – (Pluto) – SUN
Being made of two moons and one sun, people born on January 22nd often show to be those who follow and circle around the main character of the story, instead of pushing forwards to become a leader. Their passive side makes them question other people's motives and emotions, and compassion can stand in the way of success if they don't embrace their ability to rule, while still being able to respect everyone around them. Family matters will be truly important, with balance shaken between their maternal and paternal genetics. Although this is somewhat typical for every Aquarius, in the case of those born on this date, a relationship with their mother will prevail and be set on top of their priority list, waiting to be resolved.
Love and Emotions
People born on January 22nd have a task to sort out their emotional states. Their nature is changeable, different and exciting, and they won't settle for boring relationships that have nothing more to teach. They are themselves a combination of heart and reason, and this makes it kind of difficult to predict their next move. It is important for them to communicate and use the power given to them through oratory skills to explain how they feel to those who don't understand them.
Their heart could get separated from their partner in time, if they rationalize an emotional bond too much out of fear of getting hurt. The lack of clarity they have in their heart could lead to parallel relationships and thoughts that take them away from love, but they won't be at peace until they resolve matters in their mind to correspond to those in their heart. This is a good thing, for if they weren't so eager to find all the answers, they could make a mistake of choosing a partner based on their brain rather than their heart, and sentence themselves to a life without love.
Purpose
The most important thing those born on January 22nd need to discover is the right way to express their individuality. We can see emotional changes in their life, interesting turns and an exciting mind, but it might seem like they are sent here to embark on an exclusively emotional path. The truth is their birthdate is ruled by Mercury, and this points to everything they strive for, as if they are facing those dual emotions only to manage to incorporate them in their rational mind. They seek explanation and self-approval, and find meaning in clearing their mind of emotional fog by sorting all those matters of the heart in the right drawers.
What They Excel In
They could be excellent entrepreneurs, starting their own family business and working on creative things while organizing their time to fit their transitional needs. These individuals are great in detailed analysis, memory games, and they can keep an incredible amount of information in their mind. This affects their skills as traders and salesmen, but they find their soul's desire in communication, writing, driving, and oral presentations held in an intimate atmosphere.
January 22nd Birthday Gift
This is probably the only Aquarius representative in a bunch to tolerate a picture frame as a present for their birthday. They can use something practical and to hold their memories safe, and won't mind their gift common and unsurprising as much as you might anticipate. Choose something fine, clear, and usable, or give them a memory to hold on to while they search for new adventures. They need emotion to feel free and your state of heart is to show them what they mean to you no matter the gift.
Positive Traits for January 22nd Born
Emotional and free to express their state of heart, they are a joy to be with when they are satisfied with their life choices. Compassionate and turned to others, they will take humanitarian work seriously, and care deeply for every individual that finds a place in their life.
Negative Traits for January 22nd Born
Excessive talkers that don't know when to stop, they can be detached from shared emotions and intimacy if they think too much. Self-expression goes slow as they sacrifice their ideas for the wellbeing of the group.
Healing Crystal
For those born on January 22nd, crystal of healing is seriphos green quartz. It is a stone to help them reclaim the knowledge that they live on a wonderful and quite miraculous planet, feeling gratitude for the Earth and all beings who inhabit it. A crystal to show how beautiful life can be, it will trigger the feminine, satisfying and tender energy inside their heart.
Sabian Symbol
The Sabian symbol for Aquarius representatives born on January 22nd:
"An Unexpected Thunderstorm"
The appropriate beginning of such a powerful Sun sign, this symbol speaks of all those unexpected things that life could bring their way. Individuals born on this date must deal with destiny that is far beyond the point or personal peace, while their planetary row speaks of their attempts to find peace at any cost. Searching for home they could move, travel, or get lost, simply because change is inevitable and shakeups to their system unavoidable. Once they incorporate the symbol in their nature, they will have trouble settling down with anyone but themselves. This will lead to them becoming the body of this thunderstorm for others.
Famous Birthdays on 22nd of January
In 1788 Lord Byron was born, an English poet, playwright, politician, and a leading figure in the Romantic movement. He was both celebrated and castigated in life for his aristocratic excesses – huge debts, numerous love affairs with both men and women, rumors of scandalous liaison with his half-sister, and self-imposed exile.
In 1936 Alan J. Heeger was born, an American physicist and chemist who received a Nobel Prize for discovery and development of conductive polymers. He is known for a beautiful explanation of scientific research, stating that Nature actually behaves as conceived in the mind of a scientist.
In 1965 Steven Adler was born, an American rock drummer known as a member of the hard rock band Guns N' Roses from which he was fired over his heroin addiction. Left by his father and discarded by his mother for bad behavior, he obviously had a difficult family story to deal with on his way to creative expression.
Important Historical Events on 22nd of January
1506 – The Vatican is enriched by the first contingent of 150 Swiss Guards.
1905 – 1905 revolution begins in Saint Petersburg as Bloody Sunday takes place.
1927 – The first live radio commentary of a football match is given by Teddy Wakelam (born on May 8th).
1946 – The Central Intelligence Group is created, the predecessor of the Central Intelligence Agency (CIA).
1957 – The "Mad bomber" from NYC, George P. Metesky (born on November 2nd), is arrested and charged with planting more than 30 bombs.
1973 – Elective abortion is legalized in all fifty states by the Supreme Court of the United States.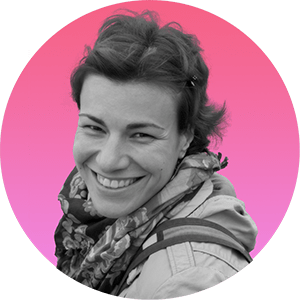 Iva Vucinic is a highly regarded professional astrologer & psychologist. Certified by the International Society for Astrological Research (ISAR CAP) and a graduate of Johannes Kepler Institute.
Iva is also an accomplished writer, with her work on astrology featured in major media outlets such as Yahoo, Daily Mail, Cosmopolitan, BuzzFeed, NBC ...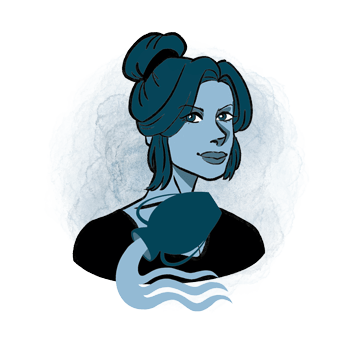 Additional Information
Aquarius - traits, personality, dates, characteristics and astrological sign information.
Aquarius Man - information and insights on the Aquarius man.
Aquarius Woman - information and insights on the Aquarius woman.
Aquarius Compatibility - the compatibility of Aquarius with the other astrological signs in love, sex, relationships and life.
Aquarius History - the history of Aquarius and the stories behind it.
Aquarius Symbol - images and interpretations of the Aquarius symbol and ruler.
Zodiac Calendar - Discover what your date of birth tells about your character, motivation and purpose in life.