01/25 Birthday - Zodiac Information
January 25th Zodiac
Date: January 25th
Zodiac Sign: Aquarius
Color: Lemon Chiffon
In One Word: Silence
Shape: Parabola
Strength: Understanding
Weakness: Thinking Small
Most Compatible With: Sagittarius

There are many voices in the mind and the family tree of those born on January 25th. It is almost impossible to set them all apart and mental work requires a lot of emotional clarity to become productive and focused as it should be.
January 25th Horoscope
MOON – MERCURY – (Pluto) – SUN
There is a powerful intellectual side to those born on this date, and the Moon set at the beginning of the row might stand for their emotional core and their starting point, but it is also there to stand for their brain. It is typical for these individuals to suffer from headaches, for their mind is filled with too many information and their grounding doesn't allow them to disconnect from higher spheres and find the logic they seek, focusing on one thing at a time. They tend to forget their hearts on their journey to mental recognition, and this can make them feel lost, lonely, or fake.
Love and Emotions
When people born on the 25th of January fall in love, they give importance to mental stimulation and understanding. Communication will spark their passionate side and they always search for someone to talk to and share their deepest states of mind with. With a bit of a need to attract things they aren't ready for in their lives, overly rationalizing can make them a lot more vulnerable than they'd care to admit.
The basis set in the primal family gives those born on this date a boost in the right direction or pulls them down and inhibits their need to fly. What they are often too rational to recognize is that sexuality plays the largest role in their partner choice. They shouldn't settle for lack of physical satisfaction just because other sides to the relationship click, or they'll end up frustrated and angry, not understanding why. They need someone to protect and someone prepared to protect them, but they don't always understand that their own boundaries aren't set well enough for them to protect themselves.
Purpose
Although there seems to be a lot of mental challenges in the world of January 25th Aquarius representatives, their main goal in life is to find the grounding needed to express. With so many options and inspiring things that will happen in their lives, they are supposed to search for ways to implement their talents and show the world exactly who they are. Their mission isn't to preach or teach, but to create, form, and manifest, being connected to higher intellectual planes and ready to give a chance to any idea that comes to mind to be brought to life. They need strong boundaries and an even stronger body, to have the strength to pull down all that electricity coming from their brain and the abstract sign of Aquarius.
What They Excel In
These are people born to make something out of life and they will do so on an everyday level. Although the sign of Aquarius isn't typically turned to a routine effort to keep the family life, or their work life going, we will see that January 25th brings a lot of repetitive activities in lives of married women, children with pets, or working individuals who have standard working hours and a repetitive job. Good at writing and spoken word, they will be authors and orators, and given the ability to work well with their hands and focus on the tiniest of details, they make excellent surgeons and dentists, as well as handymen of any kind.
January 25th Birthday Gift
People born on this date aren't as turned to grandiose gestures as other members of the Aquarius clan. Their gifts should be practical, best if they can be used, worn, or experimented with, to spark the creativity and the hunger for information this person feels. While they might hold on to emotional trinkets, play tickets and beach stones, you cannot create a moment they'll treasure on purpose. Let go to spontaneity, surprise them with something practical and thoughtful, and the time will present itself when something magical and deeply meaningful needs to be given on a whim.
Positive Traits for January 25th Born
Imaginative, energetic, and smart, they are focused extremely well and able to penetrate the deepest unknowns of the humankind. Their brain is fast and their actions a clear expression of their strong personality.
Negative Traits for January 25th Born
Too rational to feel the right timing, they get angry for not being able to express their personality the way they want to. They can get aggressive or overly rational, and choose extremely sharp and hurtful words while protecting themselves.
Healing Crystal
An intense stone best used by those born on January 25th is Zincite, a stone that wakes up all chakras and brings a strong focus to the lower ones if a person is stuck in upper spheres and mental processes. This is a powerful crystal that easily overstimulates the heart chakra and should be used less frequently until one is aware of its effects. It will wake these people up, give them a boost of creativity and push them over the edge of dilemma to find satisfaction and love within.
Sabian Symbol
The Sabian symbol for Aquarius representatives born on January 25th:
"A Council of Ancestors is Seen Implementing Thee Efforts of a Young Leader"
Just as their intellectual role in the world is presented through planetary rules and the adventure of Aquarius itself, we can see that this symbol confirms the same pattern of inner differences that need to combine into one healthy archetype of the Sun. Everything happening in their life seems to be there to serve them in building a healthy image of Self and finding the self-respect needed to truly become a leading figure for others.
Famous Birthdays on 25th of January
•In 1627 Robert Boyle was born, an Anglo-Irish natural philosopher, chemist, physicist and inventor, known as one of the founders of modern chemistry. Being the fourteenth child to his parents, his intellectual personality is best seen through his scientific, theological, and philosophical efforts combined.
•In 1882 Virginia Woolf was born, an English writer who is considered one of the foremost modernists of the twentieth century. She was raised in a family with children from three marriages, torn apart and suffering from mood swings and severe mental illness throughout her lifetime.
•In 1981 Alicia Keys was born, an American singer, songwriter, pianist, record producer, and actress, who is considered a pop icon and one of the top R&B artists of all time. Being a child of divorced parents, she has two step-brothers, and her colorful personality acknowledges her multicultural heritage, even stating that she is grateful she had a chance to "relate to different cultures".
Important Historical Events on 25th of January
•1755 – On Tatiana day, the University of Moscow is established.
•1858 – The Wedding March by Felix Mendelssohn (born on February 3rd) is played at the marriage of Queen Victoria's daughter.
•1881 – The Oriental Telephone Company is formed by Thomas Edison (born on February 11th) and Alexander Graham Bell (born on March 3rd).
•1890 – Nellie Bly (born on May 5th) completes her 72 days round-the-world journey.
•1947 – Thomas Goldsmith Jr. (born on January 9th) files a patent for the first electronic game ever made, a "Cathode Ray Tube Amusement Device".
•1980 – Mother Teresa (born on August 26th) is honored with the Bharat Ratna, India's highest civilian award.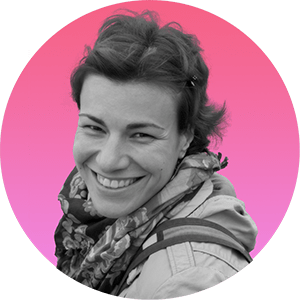 Iva Vucinic is a highly regarded professional astrologer & psychologist. Certified by the International Society for Astrological Research (ISAR CAP) and a graduate of Johannes Kepler Institute.
Iva is also an accomplished writer, with her work on astrology featured in major media outlets such as Yahoo, Daily Mail, Cosmopolitan, BuzzFeed, NBC ...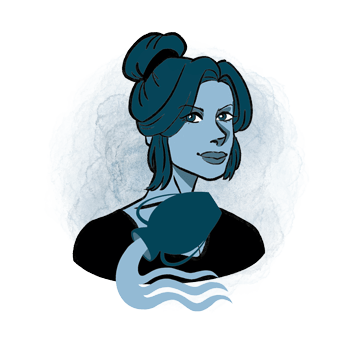 Additional Information
Aquarius - traits, personality, dates, characteristics and astrological sign information.
Aquarius Man - information and insights on the Aquarius man.
Aquarius Woman - information and insights on the Aquarius woman.
Aquarius Compatibility - the compatibility of Aquarius with the other astrological signs in love, sex, relationships and life.
Aquarius History - the history of Aquarius and the stories behind it.
Aquarius Symbol - images and interpretations of the Aquarius symbol and ruler.
Zodiac Calendar - Discover what your date of birth tells about your character, motivation and purpose in life.