01/17 Birthday - Zodiac Information
January 17th Zodiac
Date: January 17th
Zodiac Sign: Capricorn
Color: Sunglow
In One Word: Divided
Shape: Curve
Strength: Higher Consciousness
Weakness: Depersonalization
Most Compatible With: Taurus

January 17th speaks the story of too much stress, pressure, and shady opportunities that seem to come out of nowhere. Just like these individuals have an opportunity to win at every lottery game they play, they will also feel stressed out and lost, unsure if they deserve anything their luck might bring. They are individuals of a higher frequency, easily separated from the usual Capricorn grounding and led to higher spheres of knowledge and belief.
January 17th Horoscope
SUN – URANUS – (Pluto) – SUN
The sense of liberation in those born on the 17th of January needs to be controlled but always acknowledged. The biggest problems for each Capricorn born on this date is in their inability to see beyond the fences and beyond their own inner world. There is a sensation of detachment found in this date, as if a person had trouble with everyday life and every authority figure they meet, even the one they carry within. This is based on matters of the third chakra, confidence and center, and their inability to metabolize all experiences that come their way. When they lose sight of their true personality or turn to any illusion that presents itself as the easy way out, dependencies of all sorts could drag them into self-destructive tendencies.
Love and Emotions
The beauty of the inner world of those born on January 17th is in their belief in magic, romance, and cosmic emotion. There is nothing holding them back from finding love except their Capricorn fences and a fear of getting hurt. They live with an inner state of division and can be torn apart from within, or feel there's a gap between them and their partner, or other people in general. Whatever the case, they live in the atmosphere where anything is possible and this opens them up for incredible emotional experiences.
The greatest risk for those born on this date is delusion and with their need to live in a bubble of beauty and freedom, they could stay alone for too long, or be with someone distant and living in a separate emotional world. A sense of belief they carry in their heart needs to overcome the grounded need to be rational and settle for less than they deserve.
Purpose
There is always an incredible talent to be found in those born on the 17th of January and a sort of magic to their approach to life. While this might open them to higher spheres and separate them from a typical Capricorn grounding, this is their greatest strength if they manage to bring the knowledge collected down to Earth. The sense of peace and being in just the right place at just the right time resides in their heart. Without its whisper to soothe them, they could easily get lost and find people around them dishonest, lost, faded, or gone too quickly. To hold their balance, they need to discover themselves and follow their mission, giving the world everything they can collect in the higher realms of knowledge.
What They Excel In
People born on the 17th of January always have something to share with the rest of the world. This is what makes them excellent teachers, public speakers, singers and artists, but it is their talent that defines what they are the best in. They could discover it to be anything, from bioenergetic healing to particle physics, and it is impossible for anyone but themselves to say where they connect to the Universe to gather pure information. Time when they discover their talent doesn't make a difference, young or old, they will feel inspired and guided once they find their personality core. Wandering is expected and good for them, for the more they change their perspective, the clearer the information on their personal inner goals will get.
January 17th Birthday Gift
When choosing a gift for a person born on this date, it is important to keep their sensitive nature in mind. Although every Capricorn has a certain tendency to dismiss emotions and their public display, souls of those born on January 17th are tenderer than it might seem. They will appreciate a present that gets them in touch with their talents if they are obvious, or something romantic, surprising, and as if brought down from a fantasy world. Everything from stories about angels and unicorns to abstract paintings might be a good choice, but it has to be honest in its core and not too detached from their inner perception of the real world. Curious and different from the bunch, they will enjoy anything that makes them feel special, returning their focus on their own center of personal quality.
Positive Traits for January 17th Born
Intuitive and connected to the higher spheres of intellectual, they are smart and inspired to share the wisdom they gain with the rest of the world. These individuals believe in others and wish to bring some magic into the real world.
Negative Traits for January 17th Born
Wanderers without a cause, if they don't employ their talents they could turn to illusions of all sorts, from self-destructive substance abuse to massive lies said to other people.
Healing Crystal
Flint is the most suitable crystal for people born on January 17th. It helps them bring those highest possible spiritual frequencies down into the physical world. This stone allows mental comprehension of unutterable spiritual truth and brings the honest feel towards things in life to the surface of consciousness.
Sabian Symbol
The Sabian symbol for Capricorns born on January 17th:
"Pilgrims Climbing the Steps Leading to a Mountain Shrine"
The symbol for this specific degree is obviously a story of reaching for something set high up that needs energy and effort to be reached. These will be Capricorns of big plans, who are obviously searching not only for success, but also for a deeper meaning, something sacred, a mission, or a religion. With all sorts of obstacles in their way, their path is always taking them upwards, until they find faith and their God within. Successes of people born on this date get achieved only with a lot of energy and effort, on their own two feet and with their own two hands, and they will often become a part of something bigger and find a group to belong to, so they can feel they belong to a community of their own.
Famous Birthdays on 17th of January
In 1706 Benjamin Franklin was born, one of the Founding Fathers of the United States. A politician and political theorist, he was also a leading author, polymath, and an inventor known for discoveries and theories regarding electricity.
In 1962 Jim Carrey was born, a Canadian-American actor, comedian, impressionist, screenwriter and producer. This is a man who obviously found his talent with Saturn's return around 1990.
In 1980 Zooey Deschanel was born, an American actress and singer-songwriter. With supportive family circumstances, her talent was nurtured ever since she was a child and this helped her shine while still a teenager.
Important Historical Events on 17th of January
395 – The Roman Empire is divided into the Eastern and the Western Roman Empire after the death of Emperor Theodosius I.
1899 – Wake Island in the Pacific Ocean is taken into possession by the U.S.
1917 – Denmark gets paid $25 million from the U.S. for the Virgin Islands.
1929 – A cartoon character created by E. C. Segar (born on December 8th), Popeye the Sailor Man, first appears in a comic strip.
1946 – The first session held by the UN Security Council.
1950 – Eleven thieves steal over $2 million from an armored car company's officers in Boston (The Great Brink's Robbery).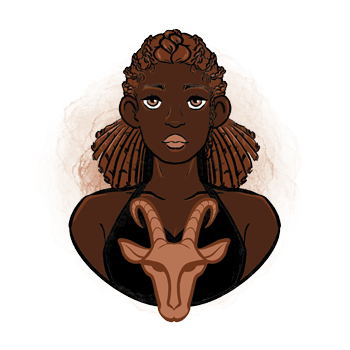 Additional Information
Capricorn - traits, personality, dates, characteristics and astrological sign information.
Capricorn man - information and insights on the Capricorn man.
Capricorn woman - information and insights on the Capricorn woman.
Capricorn compatibility - the compatibility of Capricorn with the other astrological signs in love, sex, relationships and life.
Capricorn history - the history of Capricorn and the stories behind it.
Capricorn symbol - images and interpretations of the Capricorn symbol and ruler.
Zodiac Calendar - Discover what your date of birth tells about your character, motivation and purpose in life.