01/30 Birthday - Zodiac Information
January 30th Zodiac
Date: January 30th
Zodiac Sign: Aquarius
Color: Yale Blue
In One Word: Afterlife
Shape: Dot
Strength: Protection
Weakness: Negative beliefs
Most Compatible With: Libra

As we approach the end of January, the atmosphere starts to shift and change, turning our attention to what comes next. There are still some shadows in the way and as every end of the month, this one carries they energy of finishing with the past. Karmic debts are here to be repaid once, again, but this time for good and without any way to avoid them.
January 30th Horoscope
JUPITER – PLUTO – (Pluto) – SUN
The story of an Aquarius born on the 30th of January is the story of overcoming circumstance and fate. While they must come to terms with everything they cannot change, they also need to make a change themselves, turning their convictions from destructive to positive and constructive ones. As soon as they realize that it is their vision of the world that shapes their reality, they will feel like magicians capable of anything, carrying an incredible power within that can be used for great achievements.
Love and Emotions
When we try to decipher the love life of people born on the 30th of January, we have to ask ourselves if any form of earthly love ever comes close to the heavenly feel then carry in their heart. Interpersonal relationships will seem like an equation in their mind, and they will act on certain rules and judgment, rather than stay relaxed, spontaneous, going with the flow, as every Aquarius would like to. Faith in the goodness of humankind has to go deep and be fundamental and true, or they'll simply end up chasing one disappointment after the other, until they change their perspective and decide to choose a partner based on their brain, not their heart.
The greatest risk those born on this date need to deal with is closing their heart for love. If they are bruised too many times, they start observing their relationships as more or less useful, appropriate, and supportive. If they choose a partner based on rational thinking, Pluto will inevitably remind them that the feel of sexual intimacy is the only thing that will truly satisfy them and keep the relationship going for lifetimes to come.
Purpose
Since January 30th stands for distant entities of the Solar system, it moves our reality to the outer realms and easily takes us far from earthly matters and grounding. There is nothing small about this time in a year and individuals born on this date either shoot high, make incredible plans, and truly leave a mark in the world, or they cannot cope with circumstances holding them back, and settle for less than they are truly able to do. There is no middle ground in their approach to life, so if their obstacles are overcome and their lessons learnt, they will jump high off their faith and reach for the stars. In general, this lifetime takes them towards spirituality, no matter if it is mystified or found in earthly things through Pluto's symbolism. They will move with the nature and use it to their benefit, able to regenerate from nearly anything, and ready to face whichever challenge comes their way. Their main objective is to accept responsibility, as much as possible, to set free from things that hold them back.
What They Excel In
With Jupiter and Pluto combined in their planetary row, these individuals have a way with esoteric and occult knowledge, strange teachings, "shadow work", psychology, investigation and research of all sorts. They will do best in sciences that require a clear, mathematical mind, a cold approach with little emotion, while at the same time passionately pursuing the center where all answers lie. Their curiosity isn't typical in any way, and they feel the need to learn, dig, search deep, and come out transformed, changed in all possible ways, and healed.
January 30th Birthday Gift
Those born on this date wish for a gift that will make an impact on their world and don't care much about small things in life, except when they are connected to something big. This shouldn't be observed as lack of gratitude, but rather their way of life. They could use any information on their field of interest, science, astrology, healing, and shamanism, or any artifact that can be used for alternative healing. They will rarely have much faith in western medicine, and could have health problems that need some additional attention and focus. Aid their self-recovery and regeneration through alternative teachings, help them overcome their inner battles, get them to an exotic massage that will ground them, and this should really make them happy in a long run.
Positive Traits for January 30th Born
Open for any form of new structure to enter their lives, curious, ready to dig in, and brave to face any challenge that might come. Powerful individuals able to influence and use forces of nature for the goodness of mankind.
Negative Traits for January 30th Born
Manipulative, dishonest, often thinking about dark issues and unable to let their brain rest. When their shadows take over, they can become dangerous, aggressive and destructive.
Healing Crystal
Chiastolite might be one of the best choices as a crystal for those born on January 30th. It is believed to carry a cross within as a sign from God, and is highly protective, with the power to bring back memories of past life experiences and enable successful regression. This is a stone that aids one change their negative energy into positive, understand their mortality, and keep them grounded while they reach for higher realms of existence.
Sabian Symbol
The Sabian symbol for Aquarius representatives born on January 30th of a leap year and two years preceding it:
"A Man Who had for a Time Become the Embodiment of a Popular Ideal is Made to Realize that as a Person He is Not This Ideal"
The Sabian symbol for Aquarius representatives born on January 30th of a year following a leap year:
"During a Silent Hour, a Man Receives a New Inspiration Which May Change his Life"
Both symbols we see here speak of change and the inner realization that leads to certain consequences. A change of life and self-discovery come as natural as day and night to people born on this date, and it is their true goal to reveal the secrets they carry within to find their deep and true power. This isn't the spot for talking or expression, but for introverted thinking, contemplation, and gaining knowledge about one's Self.
Famous Birthdays on 30th of January
In 1882 Franklin D. Roosevelt was born, a lawyer, politician, and the 32nd President of the United States. He took office while the United States was in the midst of the worst economic crisis in history, and led it to recovery and reform.
In 1930 Gene Hackman was born, an American actor known for a five decade long incredible career. It was said that he is an intuitive actor, always playing by instinct and getting things right. As far as protection goes, as he was biking (aged 82) he got hit by a car and only sustained minor injuries.
1974 – Christian Bale was born, a British actor recognized best through his role of Batman. Interestingly, this role speaks best of overcoming one's fear, transforming, and becoming a new Self, the protector of the weak, and it was a role that came far after he played a serial killer in American Psycho.
Important Historical Events on 30th of January
516 BCE – The construction of the Second Temple of Jerusalem is completed.
1847 – Yerba Buena, California is renamed to become the city of San Francisco.
1862 – USS Monitor, the first American ironclad warship, is launched.
1933 – Adolf Hitler (born on April 20th) is sworn in as Chancellor of Germany.
1948 – A Hindu extremist Nathuram Godse (born on May 19th) assassins Mahatma Gandhi (born on October 2nd).
1969 – The impromptu concert by The Beatles and their last public performance is held on the roof of Apple Records in London, and broken up by the police.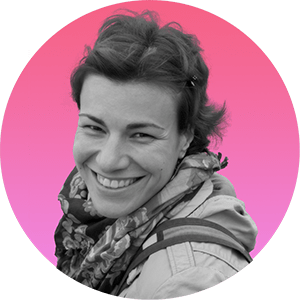 Iva Vucinic is a highly regarded professional astrologer & psychologist. Certified by the International Society for Astrological Research (ISAR CAP) and a graduate of Johannes Kepler Institute.
Iva is also an accomplished writer, with her work on astrology featured in major media outlets such as Yahoo, Daily Mail, Cosmopolitan, BuzzFeed, NBC ...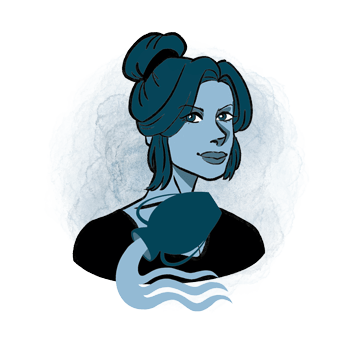 Additional Information
Aquarius - traits, personality, dates, characteristics and astrological sign information.
Aquarius Man - information and insights on the Aquarius man.
Aquarius Woman - information and insights on the Aquarius woman.
Aquarius Compatibility - the compatibility of Aquarius with the other astrological signs in love, sex, relationships and life.
Aquarius History - the history of Aquarius and the stories behind it.
Aquarius Symbol - images and interpretations of the Aquarius symbol and ruler.
Zodiac Calendar - Discover what your date of birth tells about your character, motivation and purpose in life.